Construction and renovation is a highly competitive industry where you should really do all you can to fight for customers. That can be especially tricky if you are new to business or the digital part of it (or have the first client in this industry).
That's why we came up with the idea of creating a comprehensive guide for advertisers in this branch, starting with the website creation to SEO, advertising, and even offline. Don't worry if it's too much information; at the end you will find a cheat sheet that will help you gather all ideas and recommendations together.
Quick Links
What are the Specifics of the Construction and Renovation Industries Online
Get Started: Analyze Your Competitors
What Elements Should You Add to Your Construction Company Website
The Landing Page Structure for Construction Services
Onsite SEO for Construction Services
Presence on Other Websites and Link Building
Where your Construction Website Should be Seen on the SERP (Except Ads and Search Results)
Google and Microsoft Ads for Construction and Renovation Services
Advertise Your Construction Business on Social Media
Promote Your Construction Business Through YouTube
Offline Advertising for Construction Services
Checklist: How to Promote a Construction Service Website
What are the Specifics of the Construction and Renovation Industries Online
As we have already mentioned, these industries are highly competitive during every season. Therefore, if you enter a related search term, you will see something like this: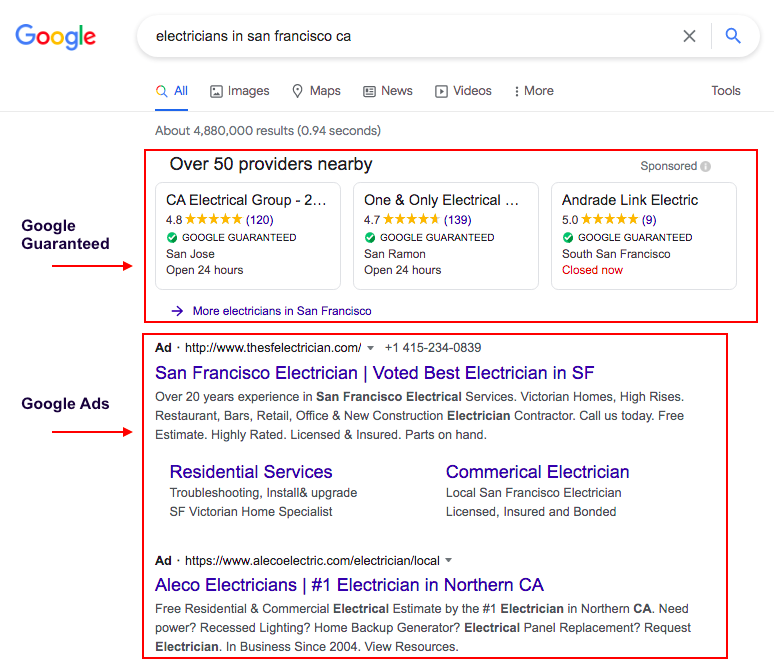 First, you will see two-four ads, and, at the very top, you will see the Sponsored Google Guaranteed section. This unique feature works for Local Ads only, and it protects customers from fraud when booking services through Google Local Services. As a business, you can apply for the Google Guarantee by signing up for Local Services Ads.
The following section is Google's Local Pack, which we'll discuss a bit later. It highlights businesses nearby, showing geo-tags and basic information.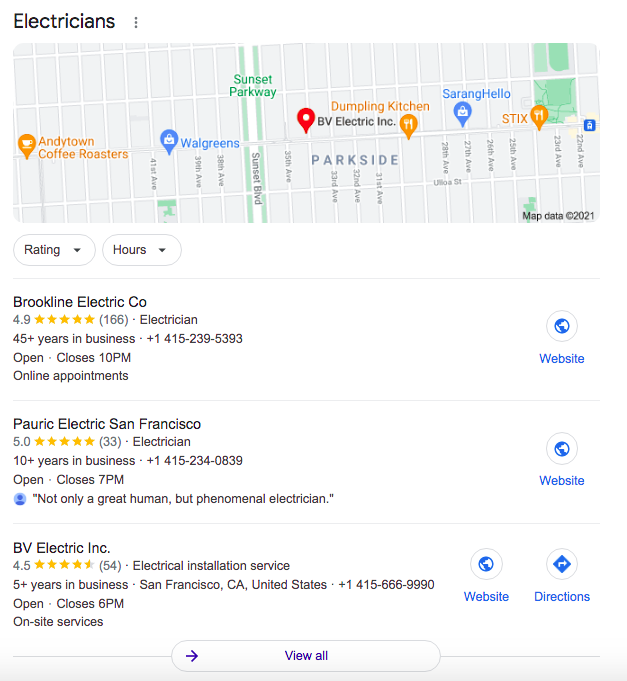 Next, you will see some aggregator websites. Yep, Google likes them more than companies' websites.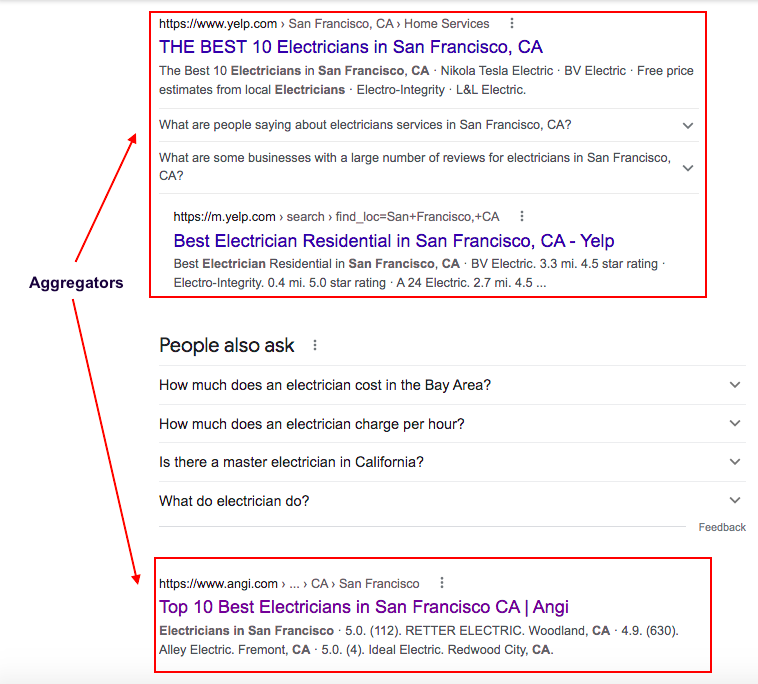 The People also ask section provides you a chance to jump in with your blog posts. We'll talk about the company's blog later.
Next, even more aggregator websites and, finally, the first company websites on organic results: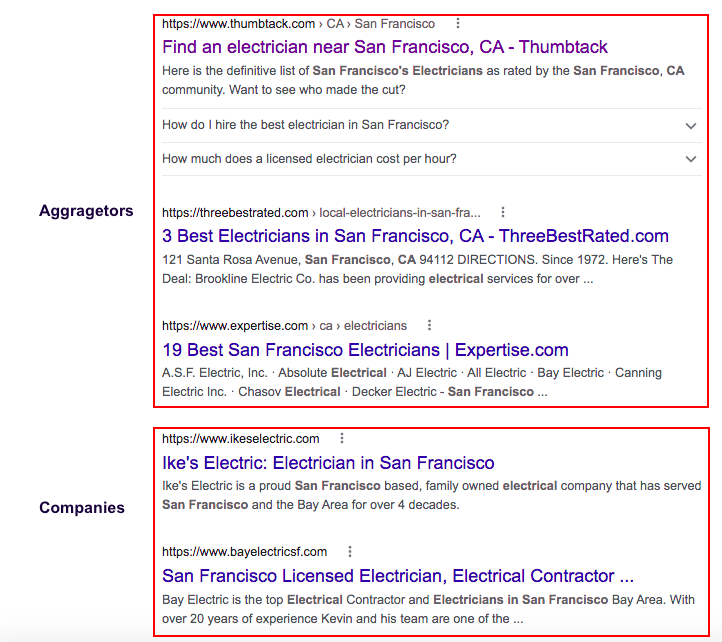 Here are some conclusions we can make from this SERP: 
The ad section dominates the first 1-2 screens.
Local Services Ads get a green badge and are on the very top before the regular ads. 
If you are on Google My Business and Google Maps, you have a chance to appear at the top of the first SERP on Google Local Pack.
Aggregators dominate the SERP, so you should be there, too.
Get Started: Analyze Your Competitors
To get an idea of how to enter the first Google's search results pages, you should perform an analysis of the top 20 results by several parameters, excluding aggregators:
Keywords: look for competitors' keywords on landing pages, scrap meta tags and page titles. This will help you enhance your own keyword list. 
Traffic sources: analyze where the most visitors come from, and focus on those sources. 
Website type: are best-performing websites and multi-page websites, or do they have just one landing page? For some industries, such as repair services, a single landing page sometimes performs better.
Buyer's journey and usability: it's worth learning what top-performers do to increase conversion of their websites and apply best practices for your business. 
Link profile: analyze what kind of links your competitors use for SEO.
While you can analyze some parameters manually (like website type and UX), others require specific tools, for example, PromoNavi. With its help, you can discover your competitors' PPC strategies, find keywords, and download ads. To learn more, read this post. 
Who is Your Ideal Customer?
You can't build a marketing strategy without a clear understanding of who your potential customers are. You need to find out:
Demographics (location, age, gender, income, etc.)
Interests
Where they spend the most time online
Social networks they prefer
Challenges that they need to solve with your help
To create the most accurate description and segmentation of your audience, you can use the avatar method: create portraits of typical representatives of every single target audience group with detailed characteristics. Visualization will help you to create targeted messages for each segment. This is especially useful if you run advertising on Search and social media.
What Elements Should You Add to Your Construction Company Website
Let's focus on the main sections of the site, which will provide the visitors with all the necessary information and convert them into customers.
Services Overview
Make sure your website visitors can see all your services at a glance. Therefore, you should place this section on all the most important pages, including the homepage, or even on every single page, to make it easy to navigate through the website.

House Plans
For construction companies, this is one of the most important sections on the website. Create filters and make your projects searchable by size, price, room number, style, etc.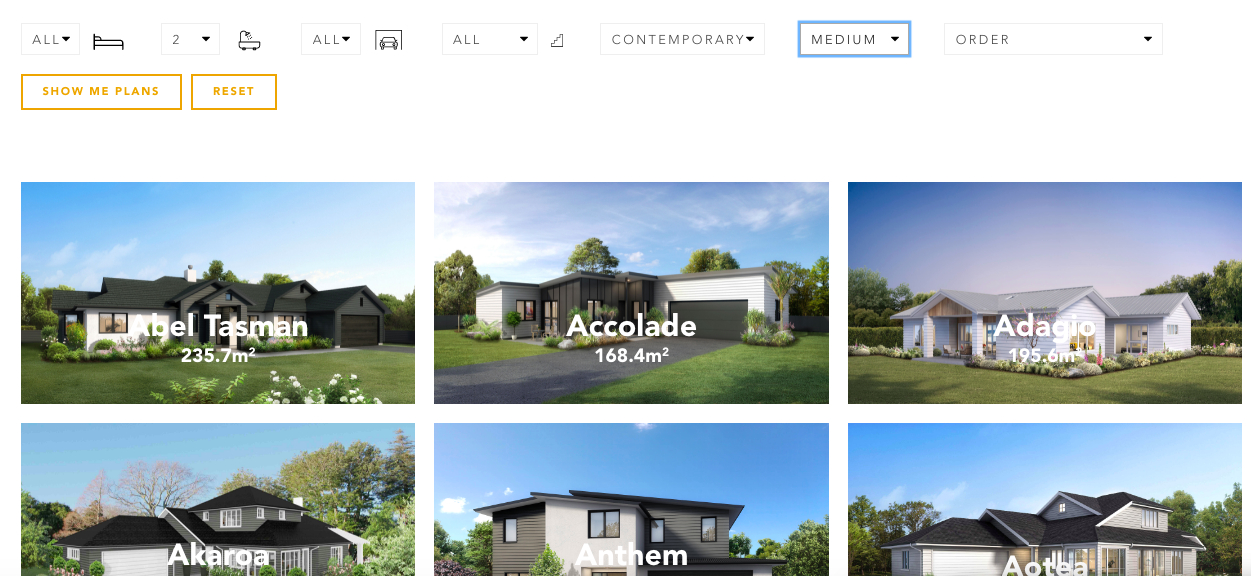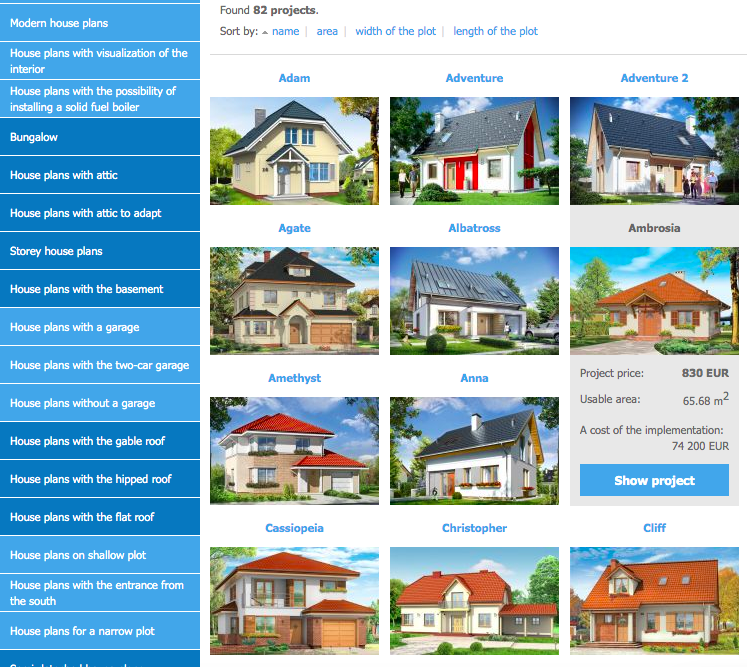 Project Card
By clicking on a project, the user should be able to navigate to the project card with all the details about the house. Be as specific as possible: include detailed plans, videos, list features, show photos of work done on this project.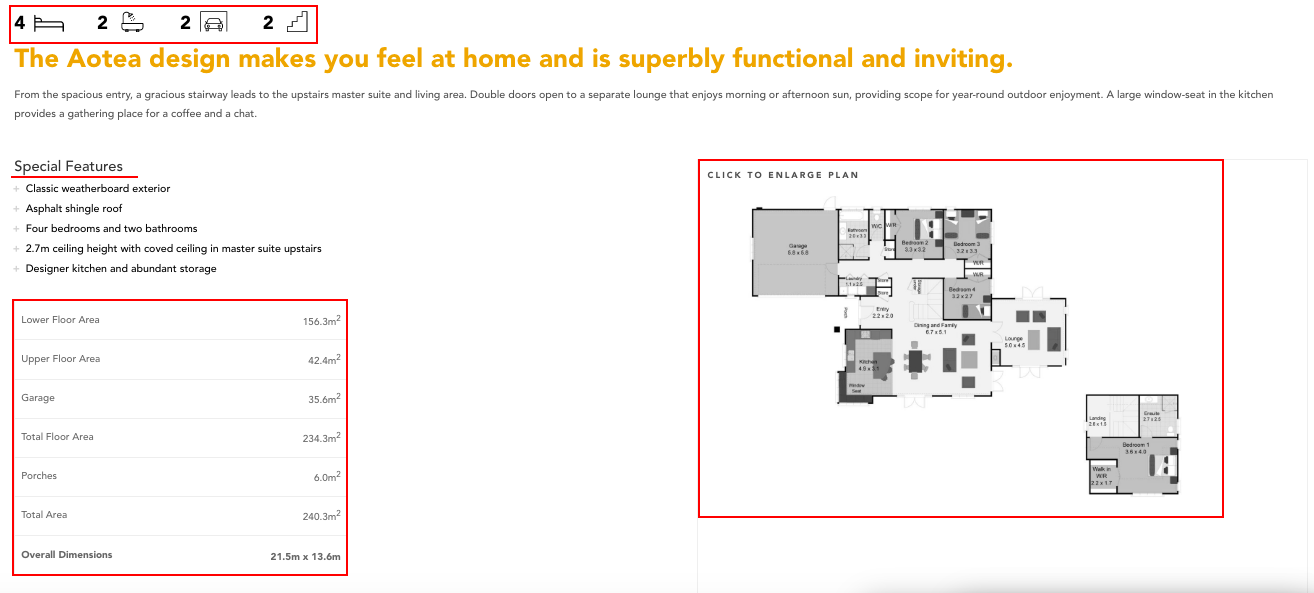 Previous Work
In this section, you will show your team's excellence. Show what you have already done; if it's possible, include not only photos but also videos.

Before and after photos and videos also work very well.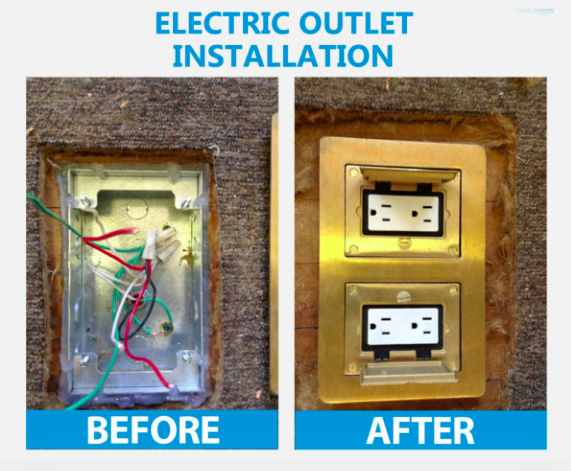 You can show your team's work in steps or/and showcase your project in detail.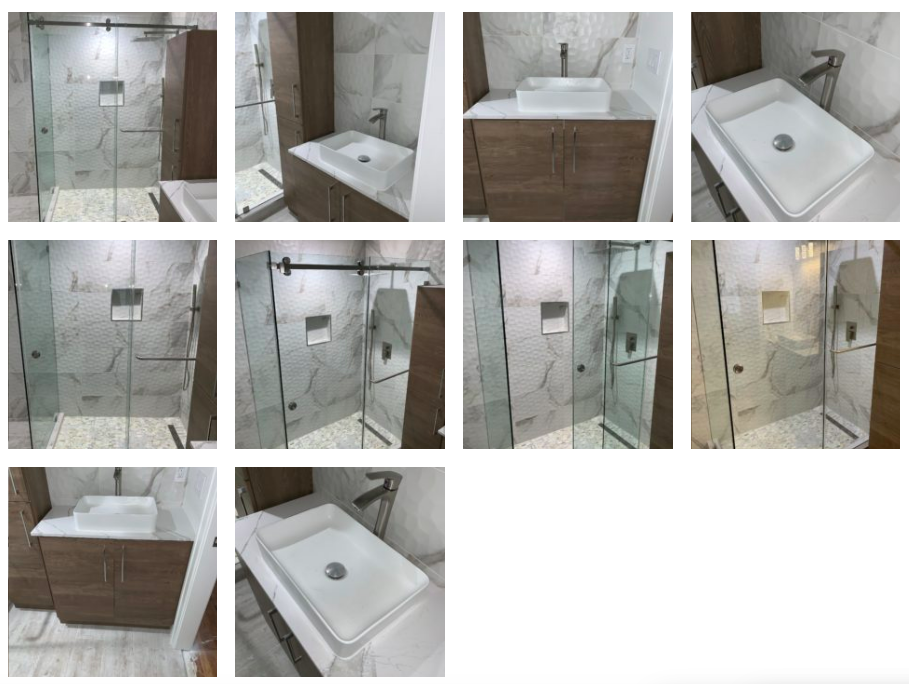 About us/ Why choose us
You can create an extra About us page or just include this section on the homepage. But, again, try to be specific, and use facts and numbers.


Reviews
Reviews build trust and showcase real stories behind your projects. Written reviews with photos are good; however, if this is an option, try to make short videos with your customers showcasing them and the work you have done for them.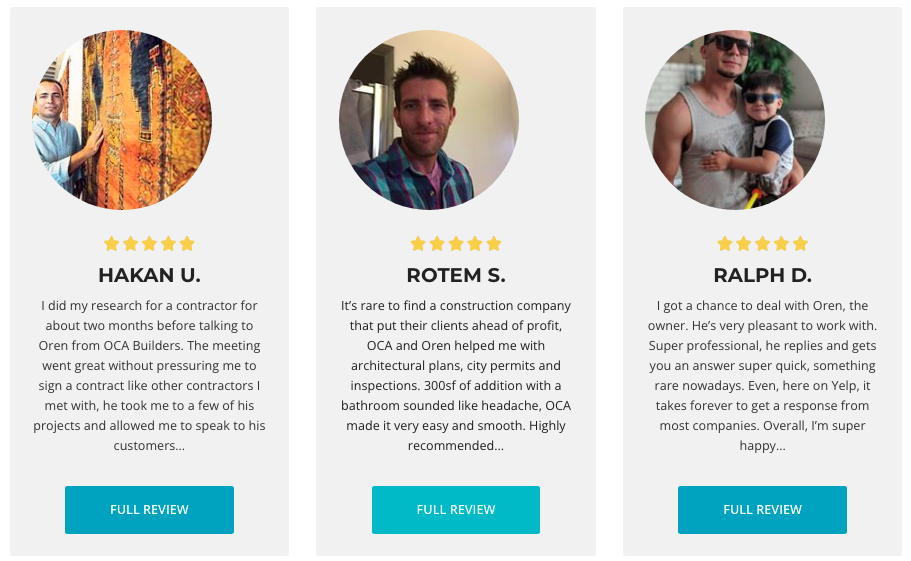 Our Team
Don't forget to show the people behind your company name. It's always nice to have a human touch; besides that, your clients will know who will be coming to their home.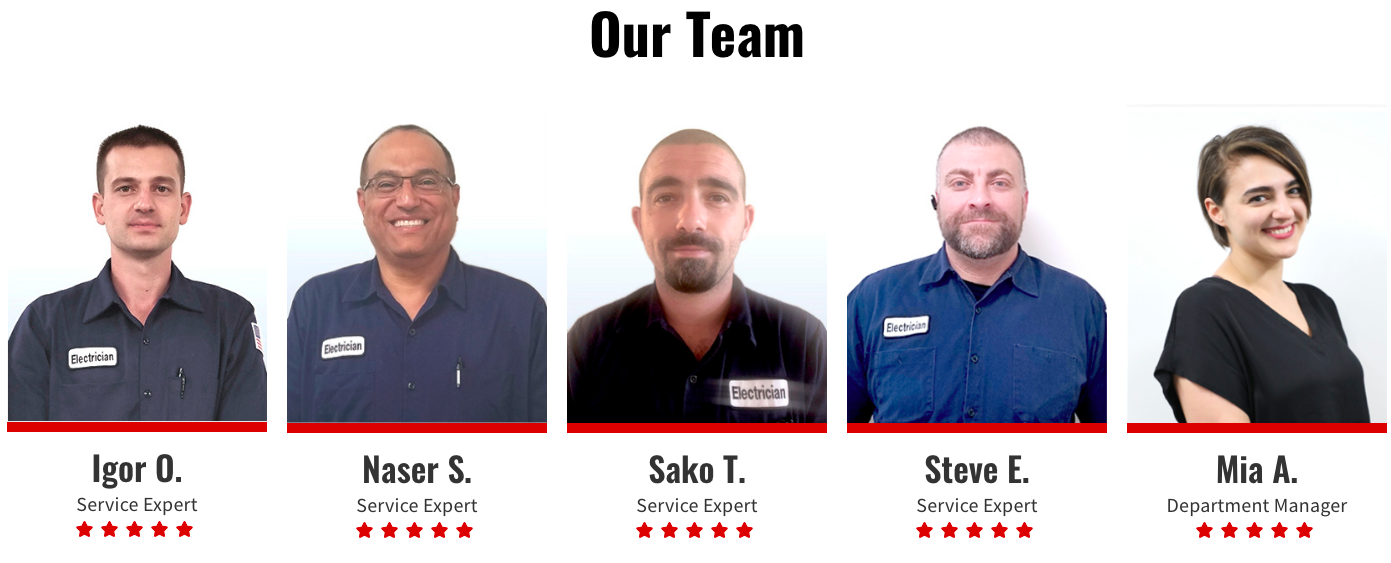 Trust Badges, Certificates, and Awards
Trust badges are created to build trust; this is quite easy. Add clickable badges with links to awards, review websites, etc.

Areas We Serve
This section will clearly show your visitors if they are on the right page.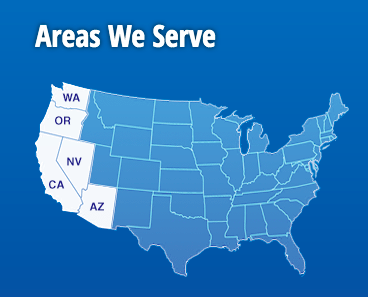 Company Blog
Your blog will help you attract traffic from search engines and social media. Here are a few ideas for blog posts in the construction and renovation industries:
DIY-guides
Building materials overviews
Articles about design and architecture trends
Articles, photos, and videos showing how your team works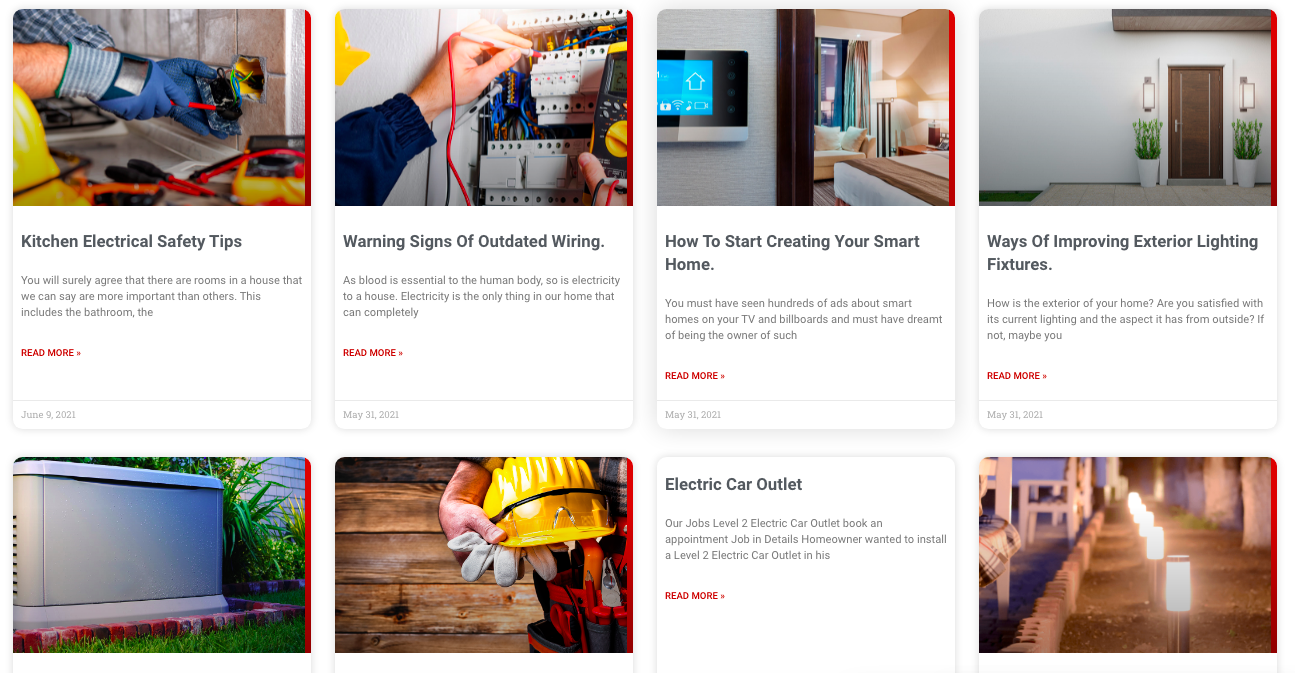 Page Layout and CTAs
To make your website easier to scan both for users and search robots, make sure your pages include the following: 
H1-H6 headers: they structure the text, and the keywords included can improve ranking.
Visuals:  photos, lists, diagrams, videos, infographics.
CTA (Call-to-Action) buttons and forms: each page should have at least one CTA.
You can include the following CTA elements: 
An overlay on the left or right side of the page that attracts the user's attention
A Contact us form
A Callback form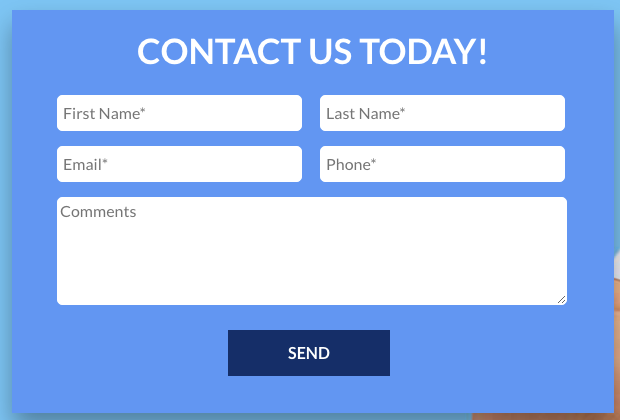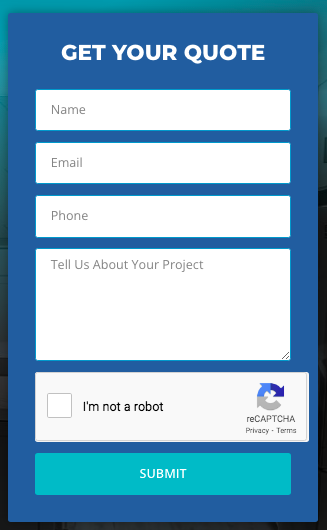 It is important to find a balance: provide all user-friendly communication methods, but do not overdo with pop-ups appearing every five seconds and pushy online consultants.
The Landing Page Structure for Construction Services
A small apartment repair company may not be able to develop a multi-page website. However, a landing page, or a one-page website, can be enough to inform customers and get requests. 
It could be quite challenging to rank high in competitive regions because you can optimize a landing page for just one cluster of 10-15 queries. Still, it is quite possible to set up paid advertising for a broader keyword list.
To make your landing page effectively attract prospects, it should include the following elements:
Header: name, contacts, logo (if any), and a brief description of what the company does. For example, Pro-builders — Bathrooms Remodelling in LA.
USP (Unique Selling Proposition) is what sets you apart from your competitors. For example, «We will repair a one-room apartment of 35 sq.m. for $30,000 in 6 weeks.»
A list of services with a brief description and prices: Emergency Electrical Services, Lighting, Whole-House Surge Protection.
A block with benefits in which you describe why it is worth contacting your company. Example: 3 skilled teams, honor deadlines.
Photos/videos of work done, before and after photos.
Reviews from real customers.
Photos of your team.
Prices and price calculations.
Detailed contact information: address, phone, email, map and directions, links to social accounts, and messengers.
You can also add:
How we work section: from the first contact to finished work
Badges, awards, licenses, and certificates
Client's logos (for B2B companies)
FAQ section
Onsite SEO for Construction Services
Here is a cheat sheet of onsite SEO activities that you should perform to meet Google's requirements. Of course, the best scenario is to do all of this before opening the website for indexing by search robots. However, if your website is already live, we recommend you do this as soon as possible.
Specify the main mirror of the site (with or without www) and set up redirects so that all pages of the resource are available at the same address.
Install an SSL certificate, set up a redirect to the HTTPS version.
Configure the robots.txt file and the generation of the XML site map.
Add your website to Google Search Console.
Connect your website to Google Analytics and set goals.
Fill out the Title and Description meta tags, check your H1 headings.
Optimize the Title and Alt attributes for images on the website.
Conduct internal linking: the more internal links lead to a page, the greater its weight within the website.
Check your code and fix errors.
Check how the mobile version of your website performs (you can use the free tool from Google).
Optimize your page load speed using recommendations from Google PageSpeed Insights.
Presence on Other Websites and Link Building
Prospects should find your construction and repair business not only on your website but also on other resources. Here are some examples:
Aggregators, catalogs, and reviews websites. As you have already seen at the beginning of this article, aggregators dominate the SERP. So make sure your prospects will find you on Yelp, Andi, and other top-rated resources.
Construction-related websites and message boards. Publish posts and talk to your customers. On most websites and message boards, you can pay for banners, promoted posts, and ads. Don't forget about a link to your website and social media accounts on your profile and caption. Focus on local resources.
Local media. Sometimes it can be challenging to find a popular local website focused mainly on construction services, but you can start with trending local media. Then, depending on your budget, you can pay for ad banners, publish press releases, news about seasonal discounts, or create native advertising.
Note: All of these channels work not only as advertising channels but also contribute to your SEO success because you extend your link portfolio.
If you do everything the right way, your company will monopolize the SERP for branded keywords. There will be links to your website, social media accounts, and your profiles on directories and review websites.
Where your Construction Website Should be Seen on the SERP (Except Ads and Search Results)
Google My Business
Google My Business is one of the very effective (and free!) ways to promote your business in a highly competitive field. The system displays a special block on the right of the SERP for branded keywords, and it really stands out through specially structured snippets, pictures, maps, reviews, and more.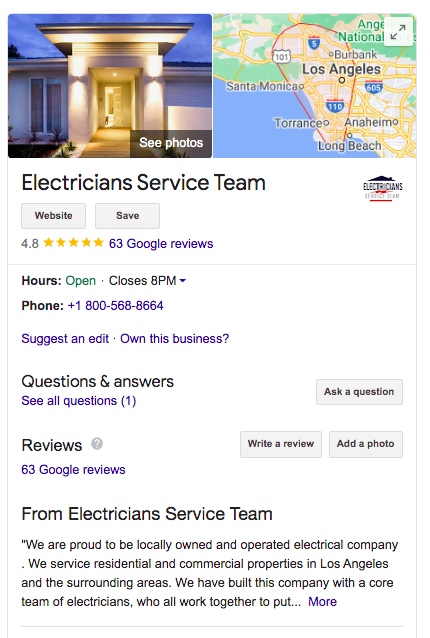 From here, customers can even ask questions, write reviews, and add photos without visiting your website.
Google Local Pack
This section with geotags appears after the ad results. Here, Google lists local companies with a short description, operating hours, a website link, and directions. Users can sort companies by rating and operating hours. Google Local Pack takes information from Google My Business and Google Maps.
Paid Advertising on Google Maps
You can promote your construction company on Google Maps to stand out from other results through special badges and profile design (links to promotions, logo, branded geotag, etc.). Promoted profiles show first on the list and are highlighted on the map.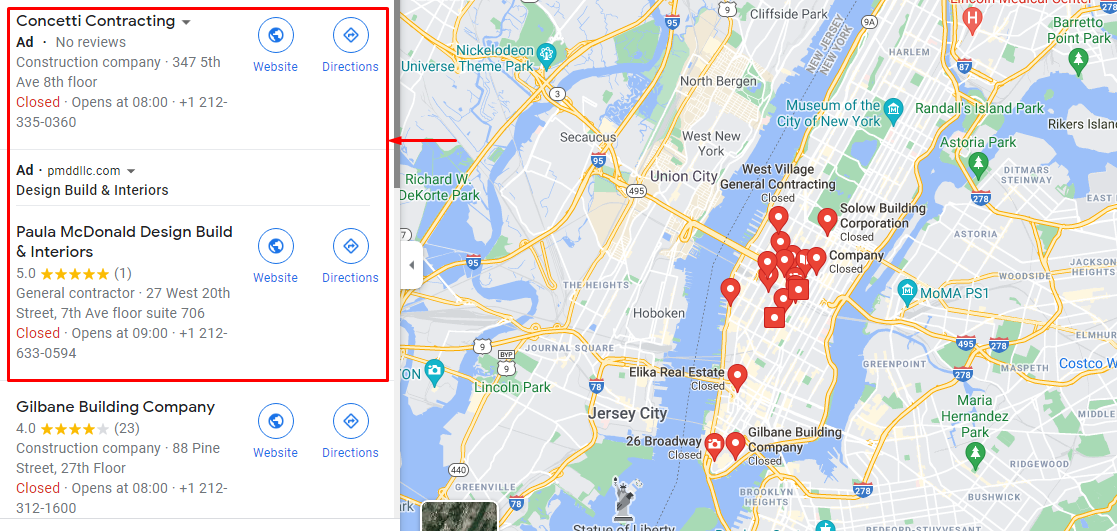 To advertise on Google Maps, you need to:
Set up location extensions for your Google Ads campaign.
Set up or update your Business Profile listing.
Define users by specific location.
Add keywords that include the name of your targeted location.
Google Images and Videos
Google Images and Videos are other places where you can promote your construction business for free. They appear not only on the Images and Videos tabs on SERP but also on the All tab above other search results.

To get there, you should add alt and title tags containing keywords to your images. Then, people who click on an image can navigate to your website through a link; that means more traffic for you. 
For videos, add informative descriptions and keywords to your posts on YouTube or videos on your website.
Google and Microsoft Ads for Construction and Renovation Services
The construction services industry is highly competitive, and so are the bids in Google and Microsoft Ads. This means you should do everything to optimize your campaigns and not waste ad money on non-qualified clicks. 
Here's what you can do to optimize your ROAS:
Focus on advertising with local targeting. For example, you don't need to run ads for the whole country if you only work in one city or neighborhood. Instead, use exact locations, radius locations, and geofencing.
Work on your keyword list: add location-based keywords, pay special attention to negative keywords.
Include location name in your headline and ad text. This will make your ads especially relevant, and it will result in a performance boost. Besides that, the location name will be highlighted in bold if it matches the user's search query, making the copy more attractive. You can find this and other tricks in our article 15 Geotargeting Tips to Maximize Your ROAS in Microsoft (Bing) Advertising (most of them work for Google Ads as well).
Use location targeting wisely, don't forget about users from other places looking for services in your location. Think of potential customers who are searching for services while on a business trip or ordering assistance for their relatives. So be wise when excluding locations. Discover more in our blogpost 11 Geo-Targeting Mistakes You Should Avoid. 
Set bid adjustments by age. Exclude everyone under 18, and try setting lower bids for those between 18 and 24 years if your web analytics doesn't show you that it's your well-performing audience.
Set bid adjustments by time. Try lowering bids for the time outside your operating hours, but if you are available 24/7, just skip this recommendation.
Run Display Ads on related websites. The decision-making process for construction and repair is long; therefore, advertising on networks can be a wise choice to increase brand awareness. However, do not focus only on construction; try running ads on websites with related topics (such as interior design or decoration). If you do everything the proper way, you can attract relevant traffic at a low price.
Setup remarketing to stay on the top of the mind of your visitors. 
Use ad extensions to make your ads more informative and take up more space on the SERP. Start with the Sitelink, Call, and Location extensions. Find out more about ad extensions in Extensions in Google Ads and Microsoft Advertising.
Run tests and experiment with offers to find which ones work better: it can be a discount for first-time customers, time-limited promotions, quality guarantees, and other benefits.
Experiment with Call to Actions (CTA): Call us now, Get a quote, Visit our website, etc.
Advertise Your Construction Business on Social Media
First, you should understand which social media your target audience uses. Think of their age, gender, interests, etc. For example, it could be Facebook and Instagram as a very visual network.
Your profile should have the same design elements as your website: logo, colors, style. A visitor should see consistency. Don't forget to add a link to your website, contacts, service, and price list. Keep in touch with your customers, reply to comments and direct messages in a timely manner, and don't ignore negative feedback.
Here are a few ideas for social media content for a construction company:
News about special promotions
Posts of work done with photos and videos
Reviews (video reviews are the most trusted)
Show the process (pictures and videos of construction or renovation work in progress)
Project overview
How-to and Good-to-know posts
Professional advice from your team members
Polls
You can find hot topics by using Google Trends. Search for relevant topics in your geo and create posts that will resonate with your audience. For example, there are clear seasonal trends for such search terms as home insulation, interior design, strengthening the foundation, etc.
To get access to a broader target audience, you can promote your posts or run ads on social networks.
Promote Your Construction Business Through YouTube
YouTube is the second most popular search engine worldwide after Google. That's why so many construction companies and individuals try creating their own YouTube channels with How-to videos and other educational content.
However, running a YouTube channel is quite a challenging task. You need video and sound equipment, some video-editing skills, and a lot of time. If this doesn't scare you, here are some recommendations: 
To make your video easy to find, use keywords in your video titles and descriptions; don't forget about hashtags.
Add links of your previous videos to your new ones.
Create playlists for similar videos to make them easier to find.
Repost your YouTube videos to other channels to get more views.
Promote your channel on YouTube using ads.
If you are not ready to run your own channel, you can collaborate with other bloggers and create sponsored content. Pick YouTube bloggers wisely; they should resonate with your target audience. Think of local influencers: the prices for collaboration can be lower, and the audience more targeted.
Offline Advertising for Construction Services
Not everything happens online. Here are a few traditional channels where you can advertise your constructing and repair services:
Advertising in local newspapers
Stands at local construction or home & garden venues
Local businesses (interior design studios, furniture shops, hardware stores, etc.)
Local TV and radio advertising
Checklist: How to Promote a Construction Service Website
Are you ready to promote your business online and offline? There is so much to do; that's why we made this cheat sheet so you can be sure you don't miss anything.
Look at what the SERP for your primary keywords looks like. That's how you will see what Google understands as a good website in your industry and who your web competitors are.
Create a keyword list, cluster your keywords, and allocate them across your website.
Create content for the main website sections: Services, Projects, Reviews, About Us.
Work on your onsite SEO. Pay special attention to the page load speed and mobile-friendliness.
Don't forget about conversion elements, such as contact forms, CTA buttons, etc.
Work on link building; collaborate with media and bloggers.
Register your company on Google My Business.
Create profiles on social networks, create engaging content, and run ads.
Run Google and Microsoft local ads. To save time and effort and increase ROI, use PromoNavi's tools: Campaign Builders, Keyword Tools, Reporting and Optimization features.
If you have time and resources, create a YouTube channel.
Try traditional offline advertising such as leaflets and local media advertising.
Do you find this article helpful? Please share it with other professionals!
Boost your Microsoft, Google, and Facebook Ads performance! Link your PPC accounts to PromoNavi to automate everyday tasks and receive valuable recommendations on how to improve your campaigns.

With PromoNavi, you can do keyword research, competitor analysis, automate reporting, track your PPC performance in real-time, and get profitable PPC optimization recommendations.