Gingerbread-infused cappuccinos have replaced pumpkin-spiced lattes at Starbucks. Supermarkets have got rid of the Halloween candy and are selling Christmas decorations. Offers of free shipping during the holiday season have replaced Black Friday deals. It is this time of year!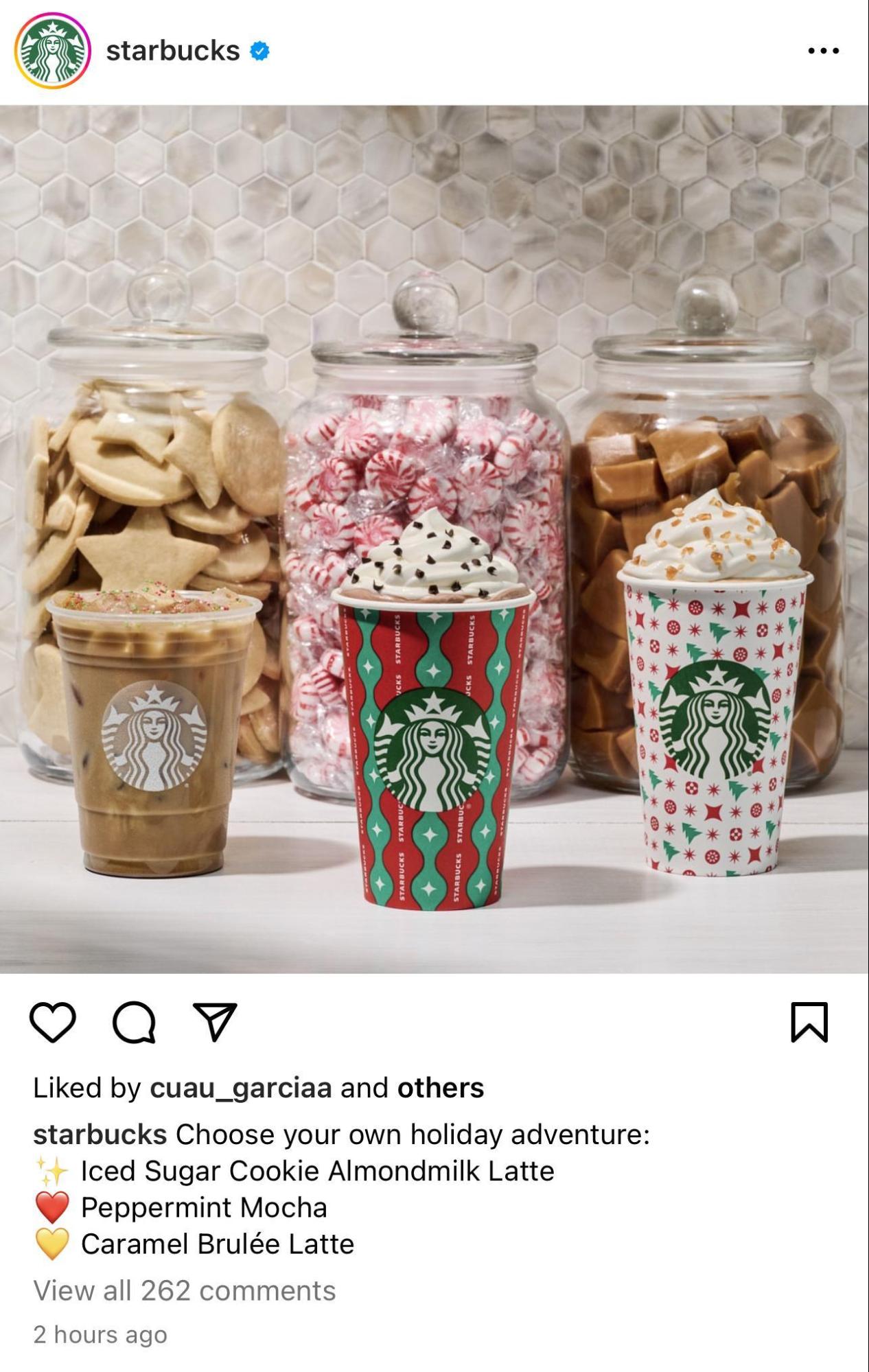 Starbucks' Christmas social media campaign.
And it is your chance to get the most out of this festive season! Whether your Christmas strategy preparations are under or are struggling to come up with original ideas, these 8 marketing ideas are certain to inspire youd!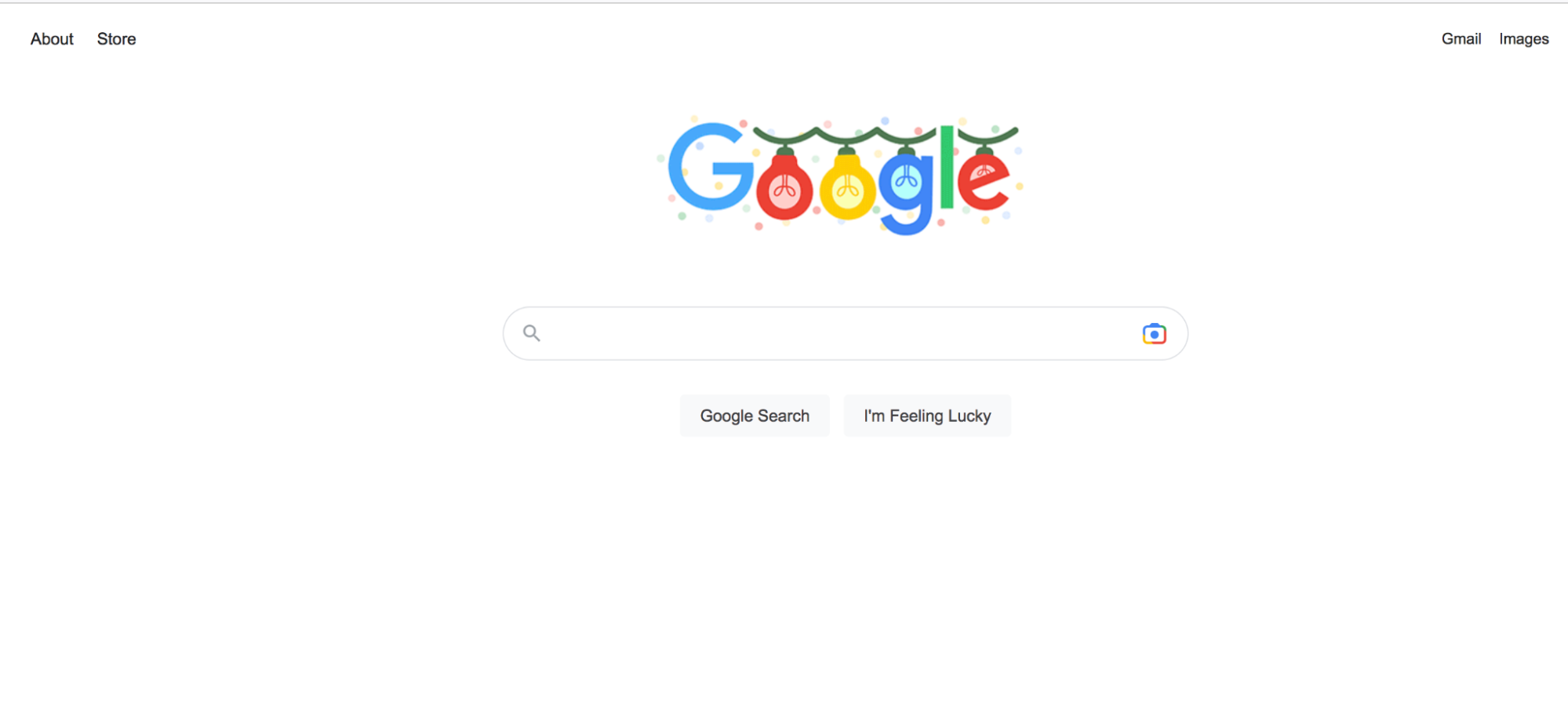 Yes, Google's all festive too!
Why should you spend time developing a holiday marketing strategy?
So why should you care? First, preparing a Christmas marketing strategy is fun and puts your whole team in a festive mood. What's not to like? Christmas is time for celebration, so enjoy it! And second of all, holidays are a great time to increase revenue. Think about it. Everyone is buying gifts for their loved ones. Why not encourage them to spend their money on your products? And what can help you with that? Effective holiday marketing campaigns! This includes (but is not limited to) Christmas-themed language, images on your website and social media platforms, holiday ads, and emails.
How to take advantage of the holidays?
Here we have collected the best holiday marketing ideas that have worked for many businesses in the past. You don't have to implement all of them. Choose a few that resonate with you and stick to them. You must do it well if you decide to go with Christmas-themed marketing. No cutting corners as the customer is going to notice it and it might put them off.
1. Make sure your website is Christmassy
Making sure that your website looks Christmassy is crucial. Remember that all the ads, social media posts, and emails you will put time and effort into will bring your customers to your website.
Therefore, if you are doing one holiday-themed thing, it should be decorating your website! Add Christmas-related images, and New Year-themed language. You can even temporarily change the color scheme to help your customers get into the holiday spirit.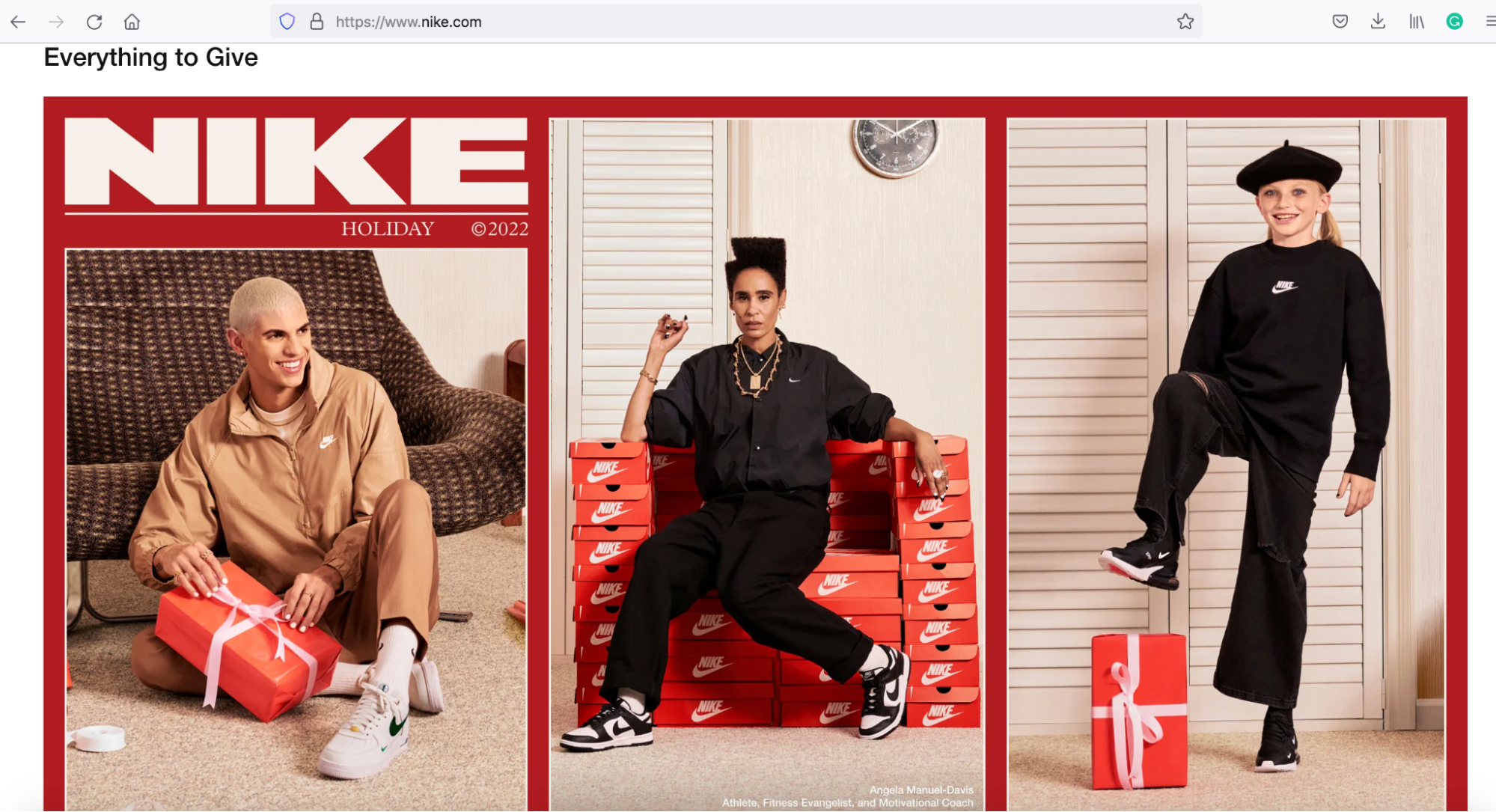 Nike's Christmas-decorated official website.
Using Christmas-related keywords will help your customers discover your products when browsing online. Even if you do not plan on selling anything immediately recognized as Christmas goods, use terms such as 'Christmas gifts for her' or 'Tableware for the holidays.'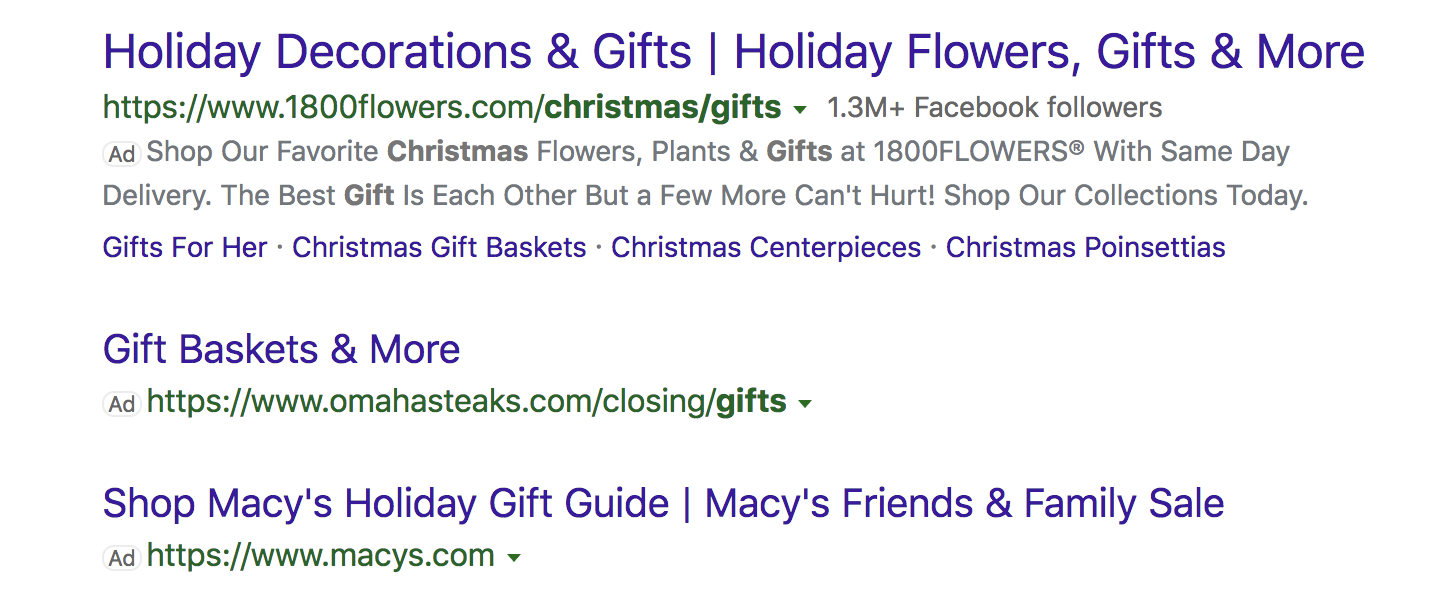 Microsoft search for 'Christmas gift'.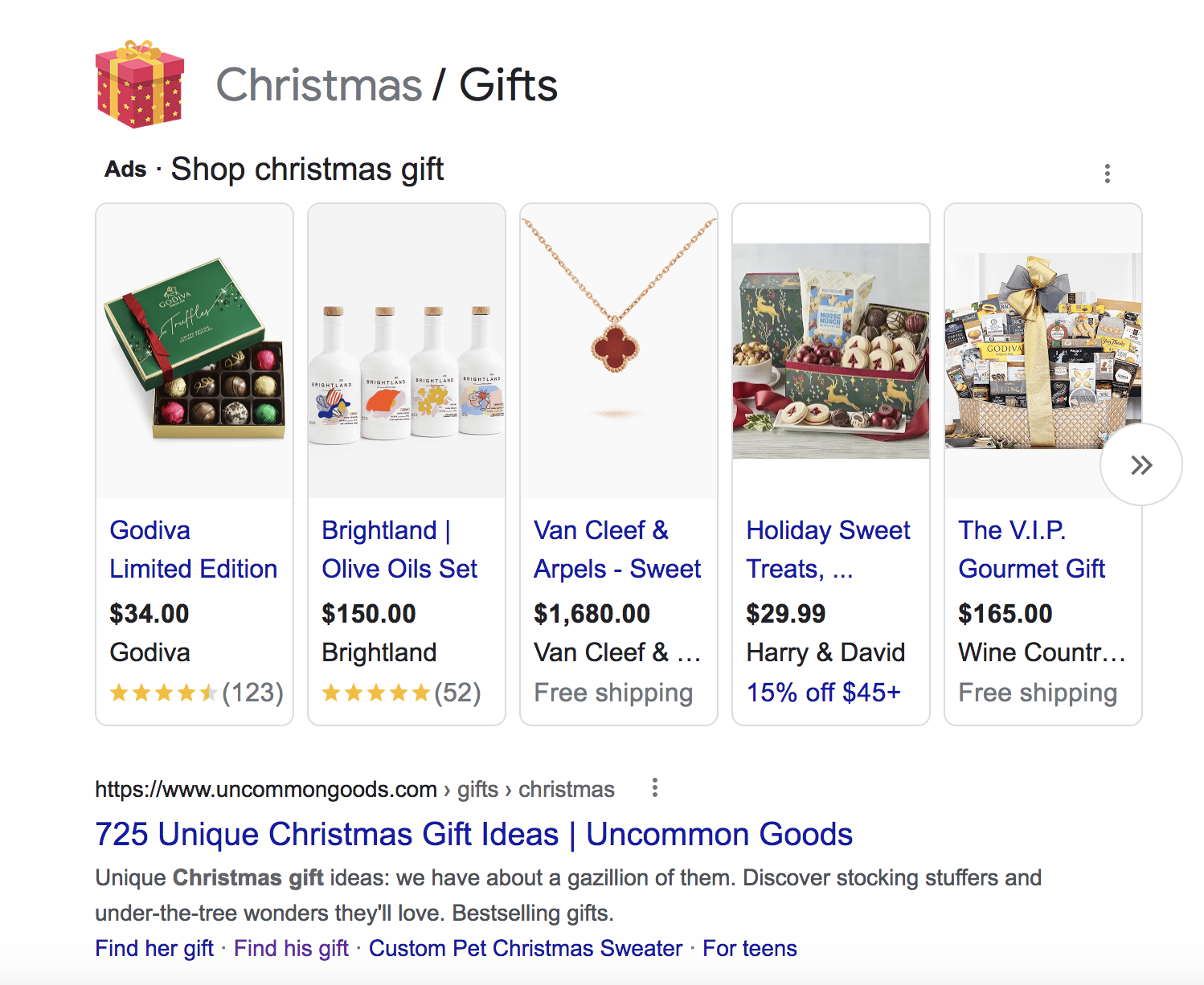 Google search for 'Christmas gift'.
2. Create holiday gift guides
Any business can create a gift guide! You can focus on different personalities, age groups, genders, hobbies, and much more. Think of what works best for your products. For example, a shop that sells cooking utensils created a guide for every type of chef. The categories included a messy chef, one who hates cutting, one who can't have anyone in the kitchen with them, and so on. Make it personal, funny, or go with whatever works best for your brand.
Gift guides will not only instantly make your websites look more festive, but they will also offer a helping hand to your customers who are struggling to find a perfect gift for their loved ones.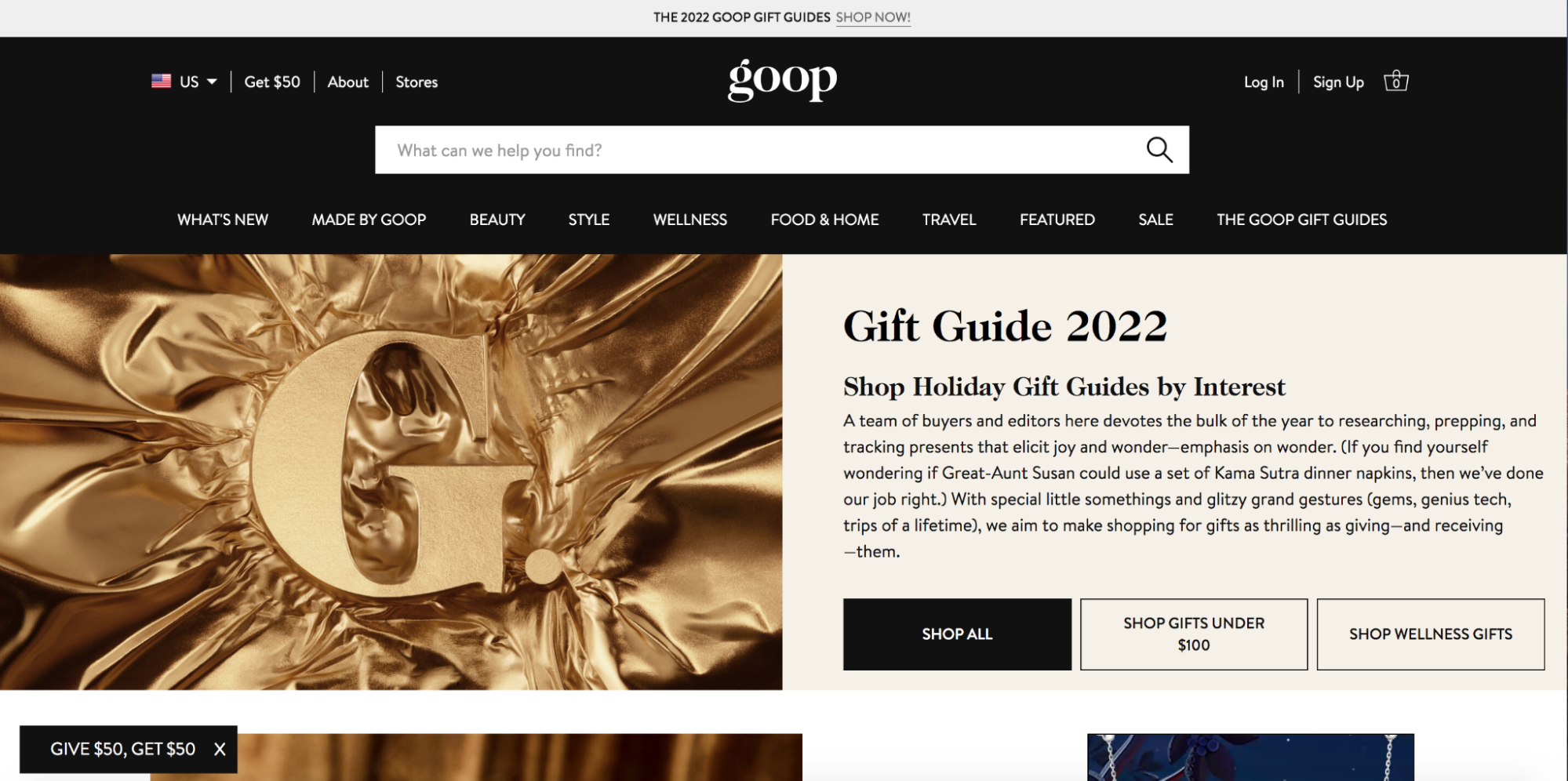 Goop's Gift Guide 2022.
3. Theme your landing pages for Christmas
Your website will likely be discovered through your landing pages. The products you advertise on social media will take your customers to their dedicated destination pages. Make sure that the landing pages are all Christmassy and festive. They also have to follow the same theme as the ads. It will help create a cohesive Christmas experience for your customers and increase the chances of conversion.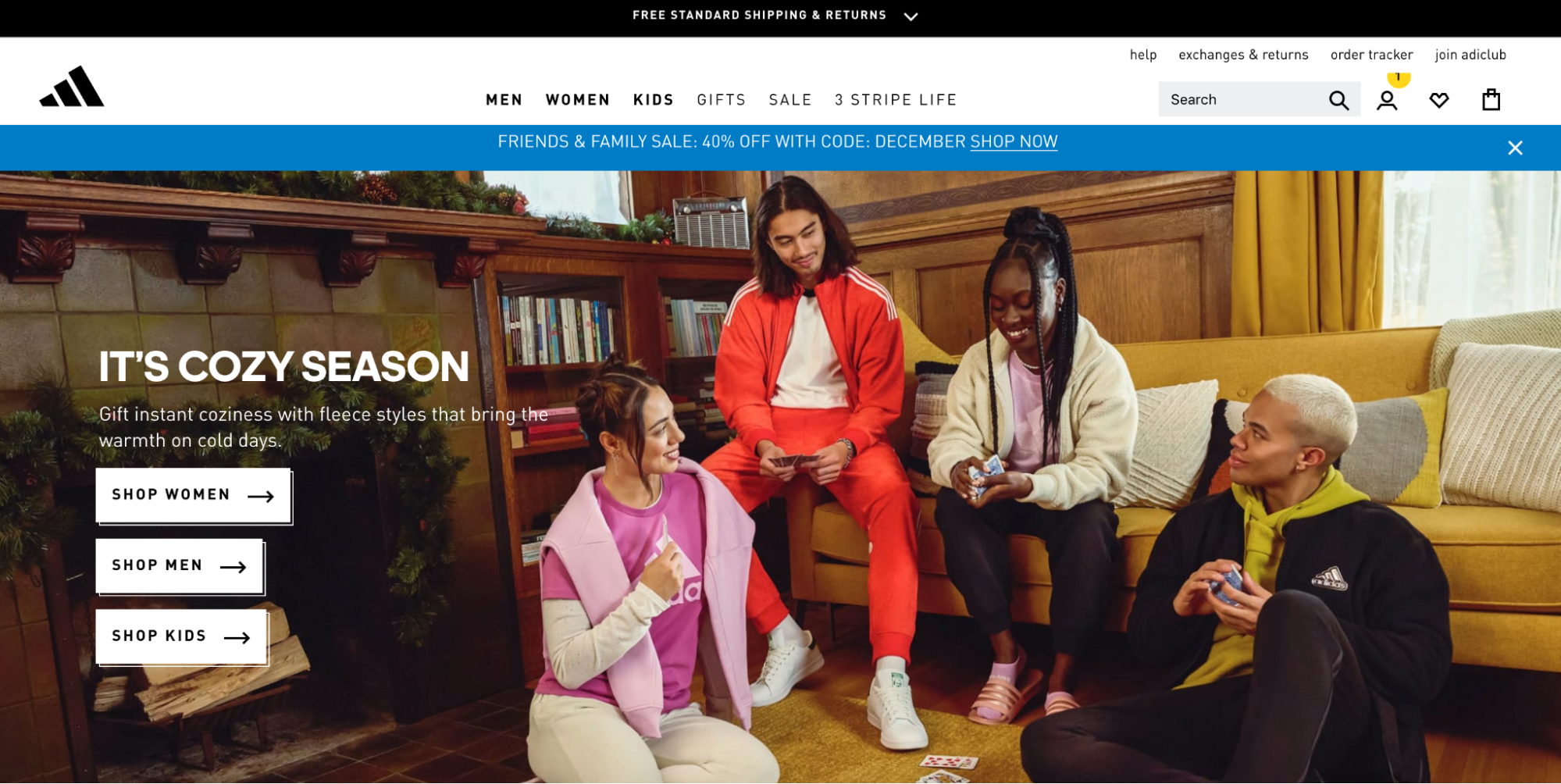 Christmas-themes Equus's landing page.
4. Run time-limited offers
Christmas time-limited offers help to create urgency and make your customers purchase faster due to the fear of missing out on the items.
Consider creating time-limited deals on your products or special shipping rates during the holidays. The offers will interest your existing customers and potentially attract new clients.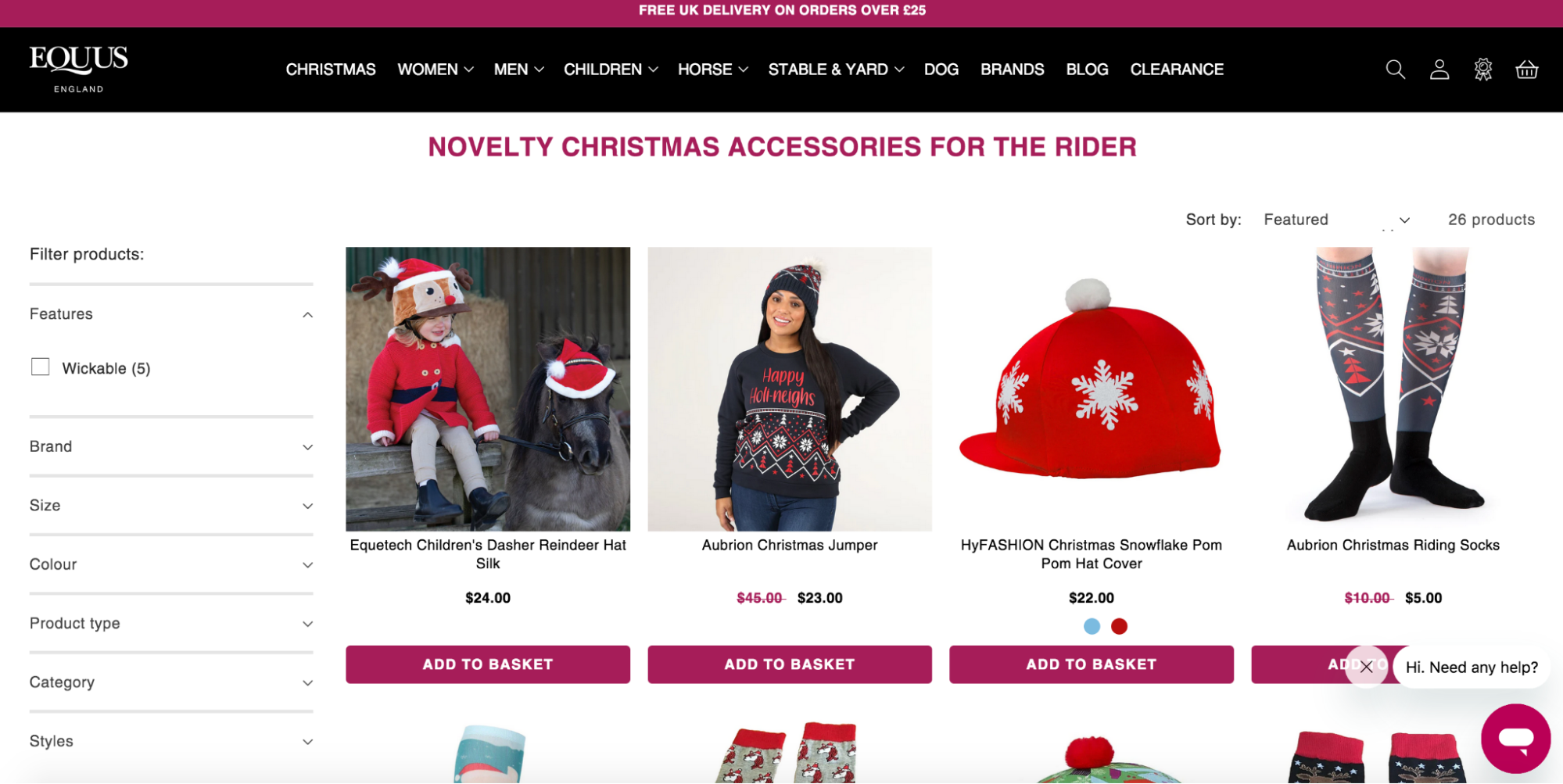 Adidas' time-limited offer ad.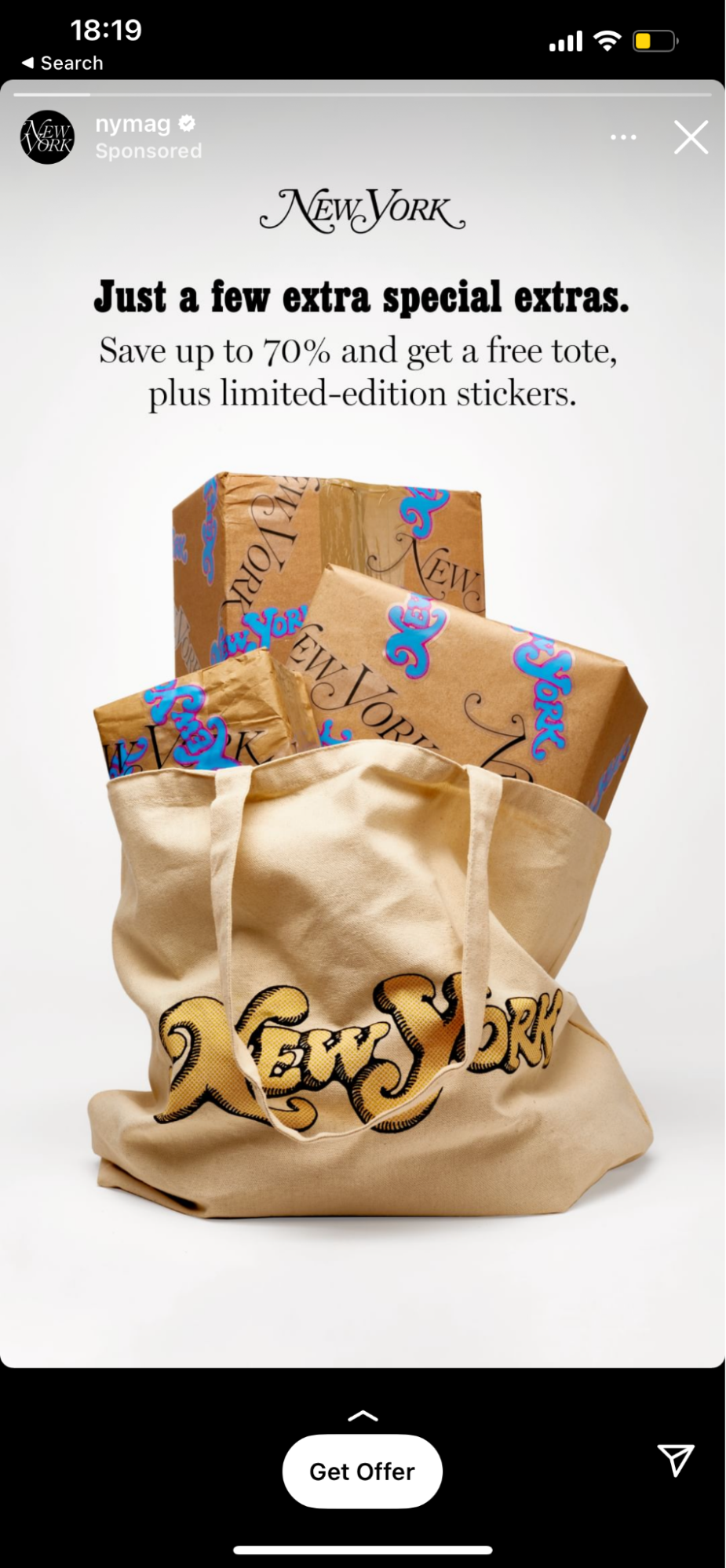 New York Magazine's limited-time deal in an Insta story ad.
Alternatively, some businesses go beyond offering discounts and create entirely new products that are only sold during the holiday season.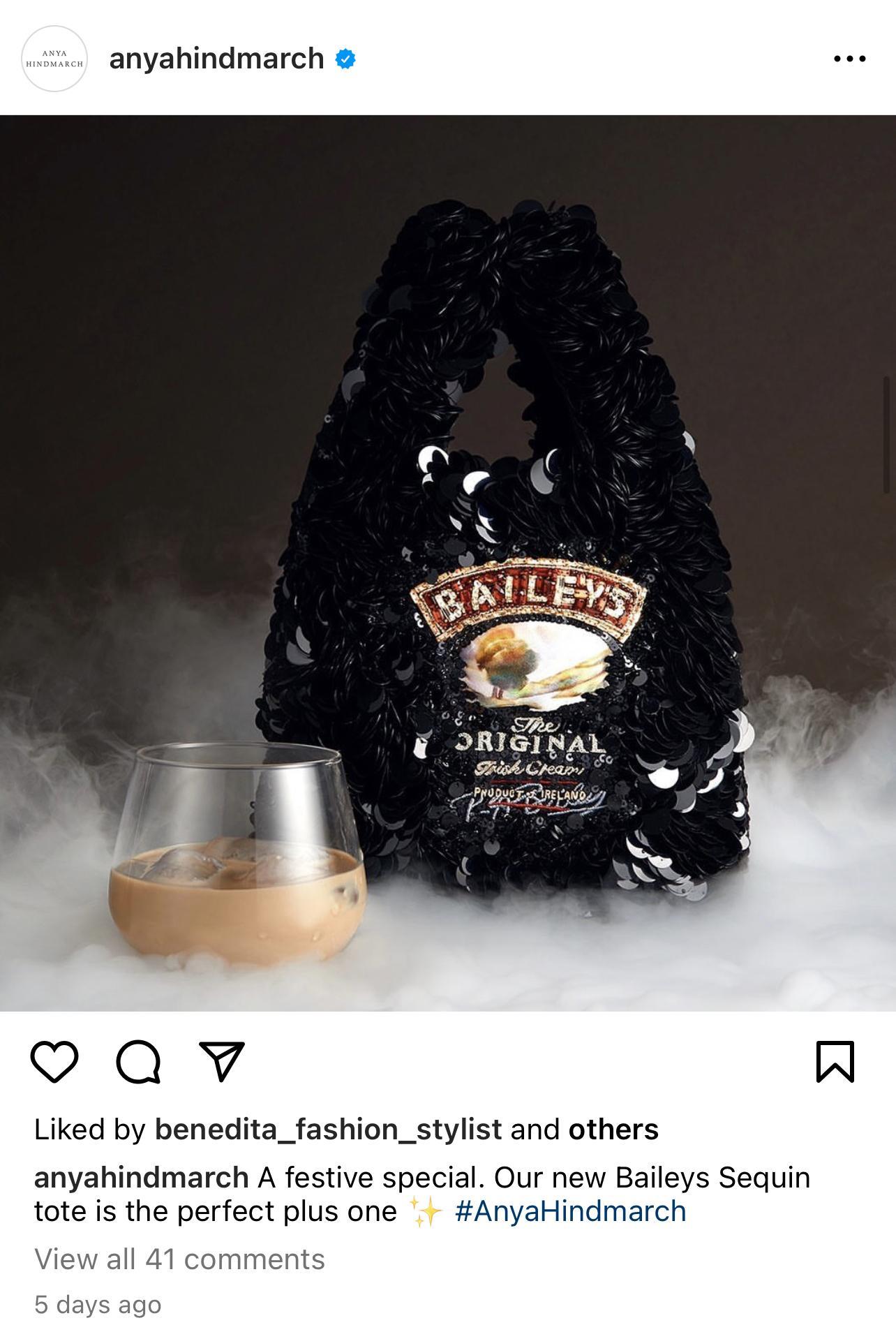 Anya Hindmarch's new holiday product.
5. Focus on social media posts
Among many of its benefits, social media helps businesses to be discovered. Arguably, you can reach the biggest number of people by creating successful social media ads and posts.
Make as many TikTok, Facebook, Instagram, and Twitter posts as possible promoting your products, offers, and deals. Make the posts personal, don't leave your clients feeling like you are trying to sell something to them. Be genuine in your congratulations and gift suggestions.
One of the best festive social media strategies is partnering with influencers. Choose the influencers wisely, and ensure the ad feels organic and the influencer's values align with those of your brand. You can also offer holiday-themed gifts or discounts to influencers in exchange for them promoting your business.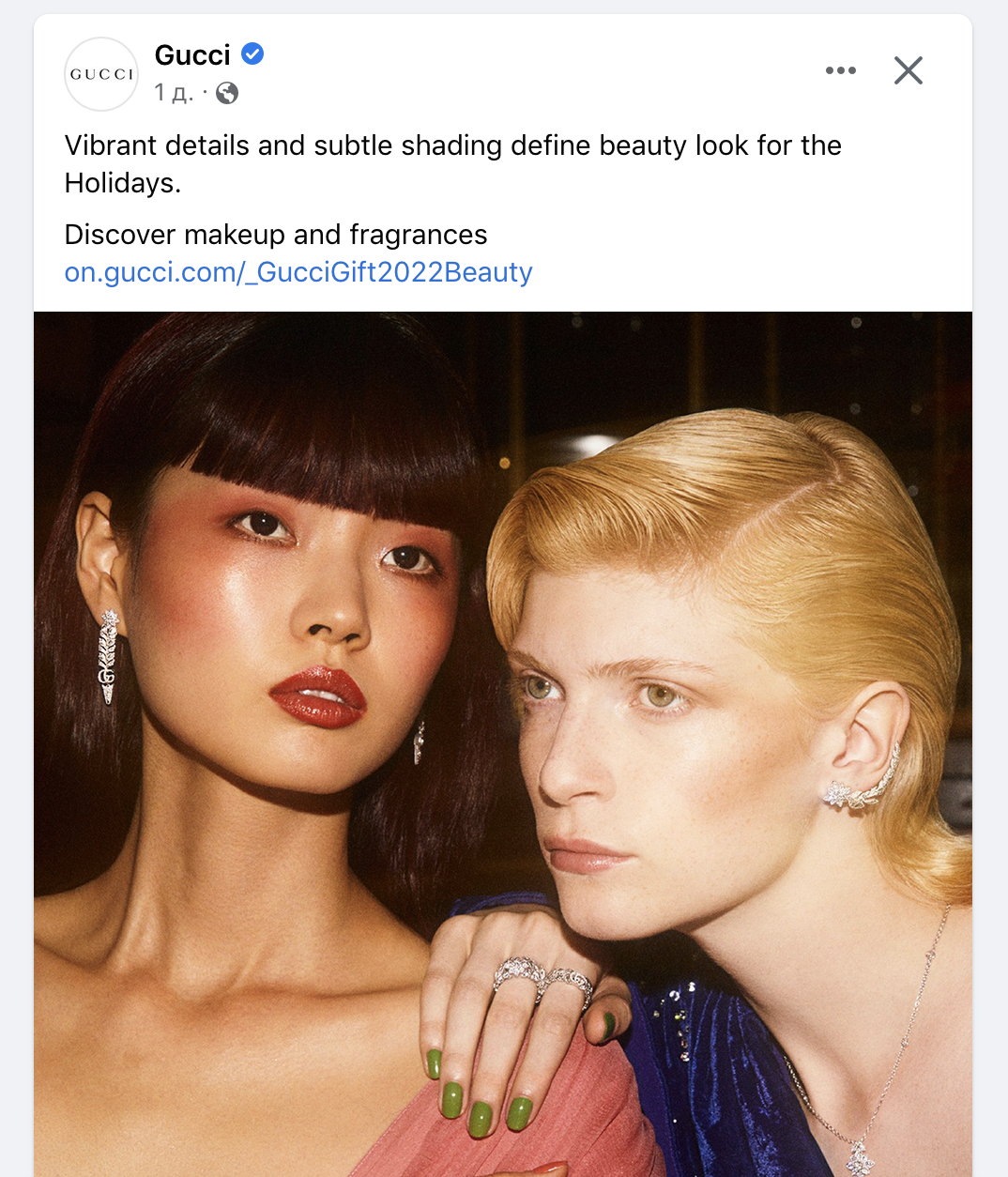 Gucci's Facebook ad for the holidays.
6. Promote user-generated content
If you have a great idea, simply running branded hashtags would be enough. If you can persuade your customers to promote the hashtag, you'll get a free advertisement. It is a great strategy, especially when the customers are in a festive mood. The big idea should be connected to the holidays. You can ask your customers to submit a funny Christmas-themed photo with your products or ask them to answer a New Year's question on Twitter.
One of the most successful holidays user-generated campaigns is Spotify's #SpotifyWrapped. At the end of the year, each user receives a list of their most listened to artists, and the music streaming service encourages users to post their results on social media platforms.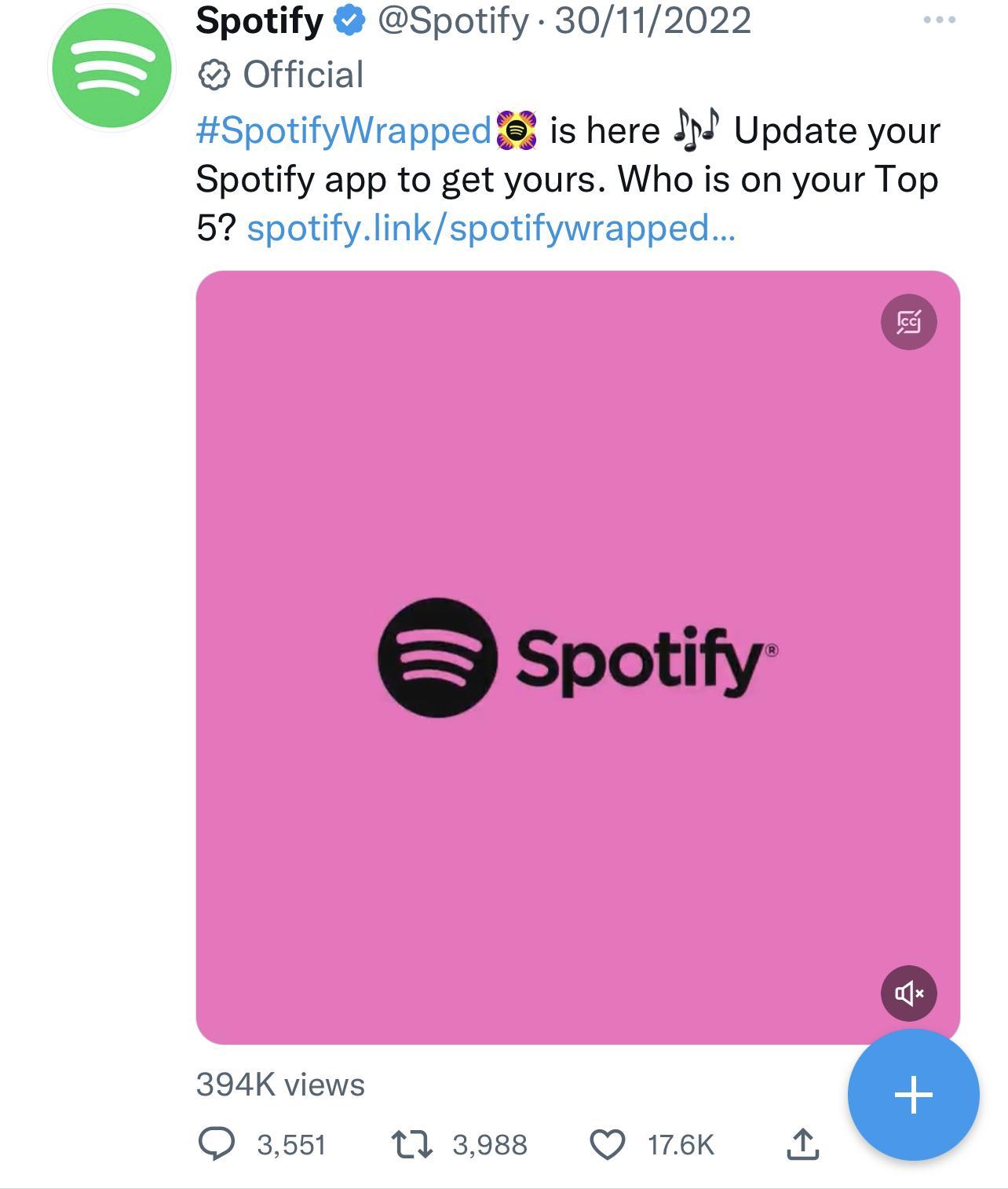 Spotify's holidays UGC.
7. Run holiday giveaways and offer gifts
Nothing attracts customers as freebies ! Considering it's also a holiday season, why not start with a giveaway on your website or social media platforms? Even if not everyone converts, you will collect some data for future marketing campaigns.
Giveaways generate engagement and excitement around your brand. It can be a free guide for those who join your mailing list or a holiday-themed gift for those who order over a certain amount. You can also partner with another business to promote your holiday giveaways together.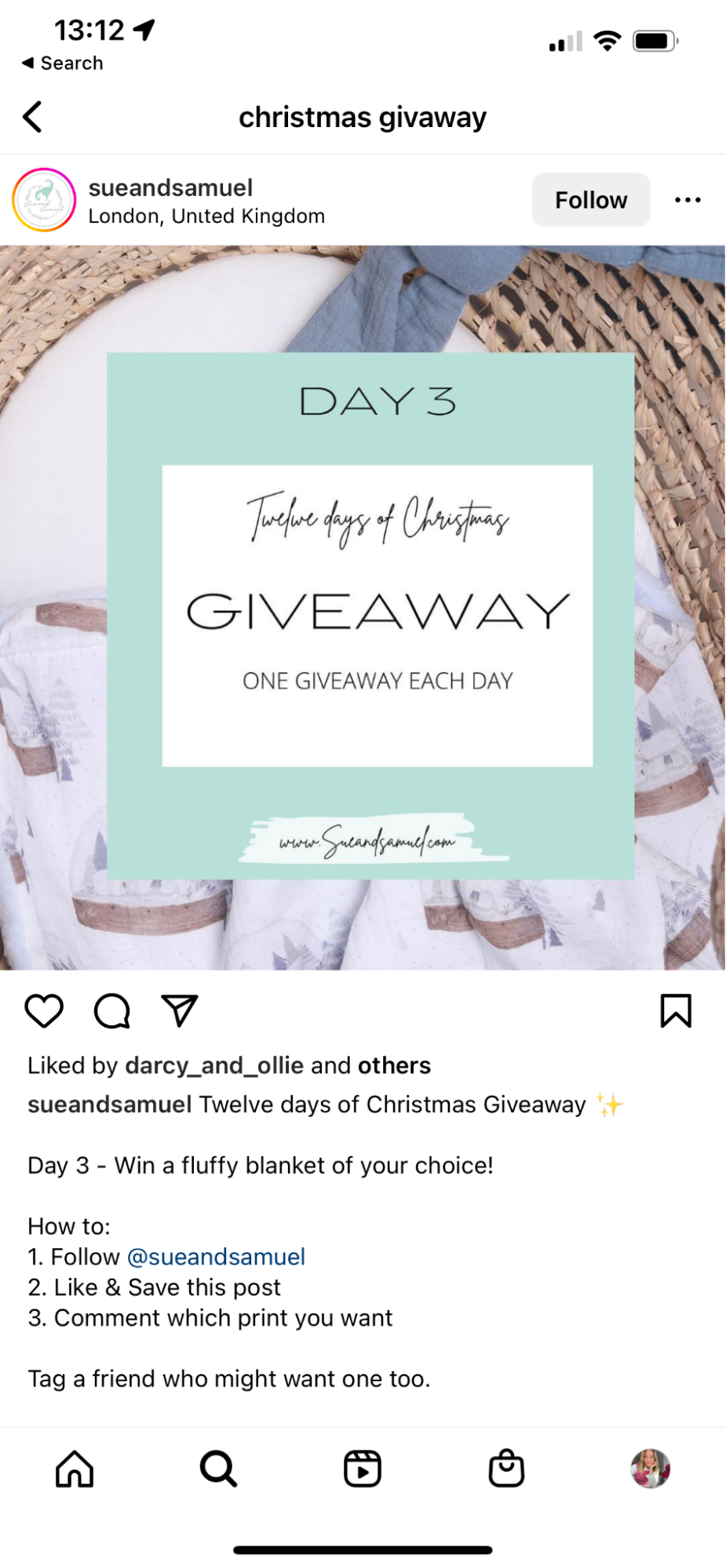 Sue and Samuel's Instagram Christmas giveaway.
8. Make your email marketing campaigns festive
Don't forget how effective email marketing can be! In fact, if you are a small business owner, you should consider putting effort into commercial emails above other options. It is a great way to remind your customers about your brand. Emails always feel the most personal and, therefore, can be very successful if done well.
Make your holiday email campaigns unique! Use Christmas images, get creative with your subject lines, send holiday-themed GIFs, or connect with your customers on a personal level writing about how stressful the holiday season can be and how much money spending it requires.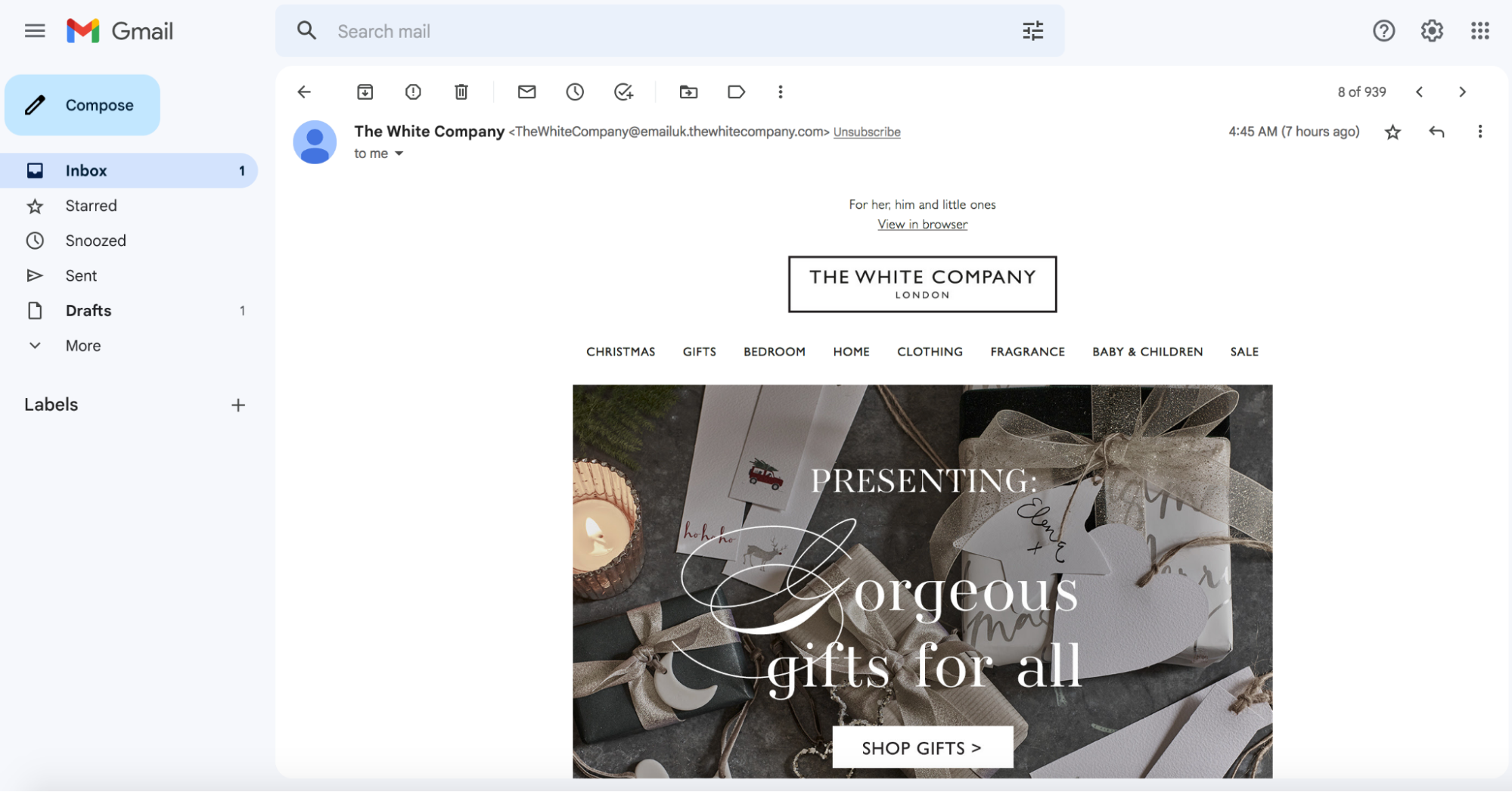 The White Company's promotional holiday email.
Final thoughts
Ho ho ho! Whatever Christmas marketing strategy you choose, have fun with it! If you enjoy creating it, customers will surely recognize the effort and love what you have done. Remember, everyone is buying Christmas gifts, so why not encourage them to buy your products? Be genuine in your desire to simplify their holiday shopping, and customers will come to you!