Performance Max and how it can help increase ROAS in a nutshell.
Are you going to increase your ROAS with Google Ads campaigns? In this case, you should use Performance Max. This unique and powerful tool becomes the engine for better Google ad results with the help of AI and ad placement across all channels in the Google network. This can help businesses significantly increase their ROAS.
As a goal-oriented campaign type of Google Shopping ads, Performance Max uses machine learning to reach the target audience with the most relevant ads. Developed to increase conversions across all ad platforms, PMax uses automation to create an omnichannel experience with Google. We'll cover everything you need to know about PMax campaigns, the way they work, settings, and optimization for maximum performance.
Performance Max and its benefits
Performance Max is a type of goal-driven shopping ad that uses artificial intelligence, automation, and machine learning to deliver the most relevant ads to customers. PMax campaigns increase Return on Ad Spend (ROAS) across the entire marketing and eCommerce channels. PMax helps marketers create multichannel experiences for users.
The campaign covers all Google advertising channels:
YouTube
Display
Search
Shopping
Discover
Gmail
Maps
PMax helps advertisers grow their online presence and conversion rates. It optimizes ad performance in real time with AI-powered automated Smart bidding. Besides regular channels, Performance Max also covers Google Maps and Google Discover. You can select multiple conversion goals and give them different values.
Performance Max helps you reach new customer segments. The advantages of advanced machine learning allow you to generate all types of campaign data, audience signals and performance metrics from your previous Google campaigns. Based on these results, the algorithm determines the right bids and boost conversions.
PMax is ideal for multiple promotional purposes, such as lead generation, sales, and brand awareness. Instead of three different campaigns, this new campaign type combines all goals into a single multi-purpose campaign. It's a great way for small businesses to easily run an effective campaign.
Performance Max automatically generates ads using provided images, videos, logos, and ad copy for your brand or products. The more assets, the wider range of ad formats can be generated. Machine learning technology determines when and where to show your ads to reach your ideal audience.
There are many benefits of Performance Max. For instance, you can optimize your advertising campaign more easily. PMax ads drive online leads and conversions by automatically adjusting your budget and bids across all ad platforms. This allows you to achieve your campaign goals faster than a standard Search or Shopping campaign.
Another advantage is the access to new audience segments through search engine data on consumer intent, preferences and other behavioral characteristics in real time across all channels. This allows you to target your ads to the potential consumers at the right time, when they are searching for products or services similar to yours.
Performance Max saves you time as Google basically runs the campaigns itself. It generates different combinations of ad assets each time, so your campaigns will never be the same. After testing out the best combinations for a specific campaign, PMax helps you achieve your goals.
Performance Max features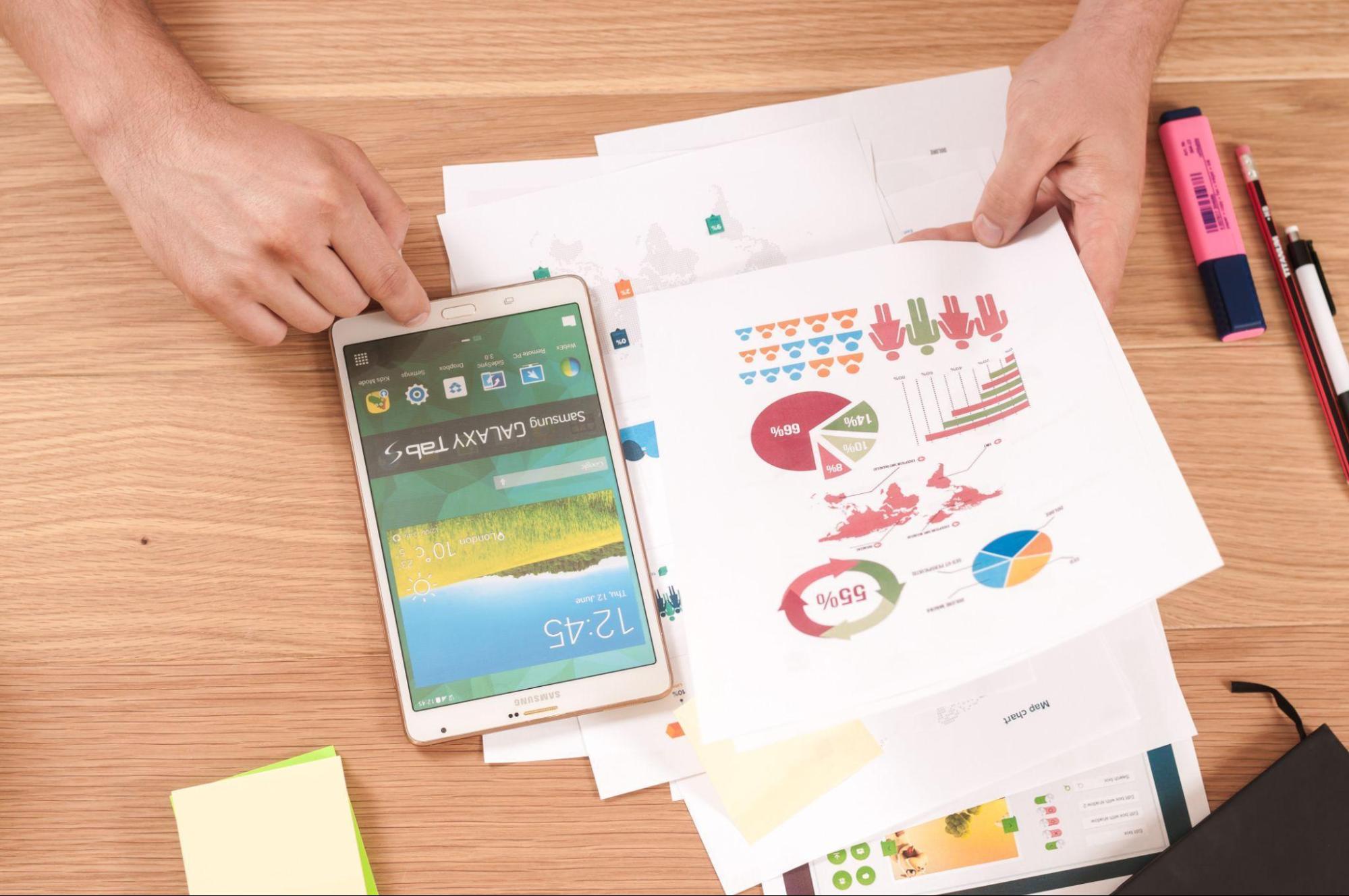 Photo by Firmbee.com on Unsplash
There are many useful Performance Max campaign features to use for the best advertising experience.
Ad extensions
Ad extensions expand your ads and make them more relevant by adding more useful and interesting information about your products below the ad. They include locations, additional website links, prices, phone number and so on. Ad extensions are goal-specific, so they help increase ad visibility and engagement, improve ad quality, grow ad rank and placement, and lower cost per click.
Audience signals
Audience signals are a perfect feature to direct automation to targeted customers. You can specify the most relevant audiences for your business with the highest conversion rate. Adding audience signals is optional, but highly recommended as it allows you to fine-tune your machine-learning models to run your automated campaign perfectly. These signals help you target audiences based on their demographics, interests, browsing history, and search history.
Here are the audience segments compatible with Performance Max:
Fully custom segments
Remarketing or Customer Match lists
Affinity and In-Market Google audiences segments
Demographic segments
Additional audience segments
Adding a specific audience signal to your asset group isn't the only targeting criterion. Performance Max will also target users beyond the selected signals if that can help you achieve your advertising goals. Besides, PMax will use machine learning to find the right audience segments for your business.
Insights tab
The Insights tab shows relevant information about your campaign after it has been running for a few days or weeks. The best performing Search categories and Audience segments will be displayed here. Search categories report will give information on whether your PMax is:
focusing on brand or non-brand searches
finding new searches or targeting existing ones in your campaigns
Audience segments report shows which Google audience your leads belong to. This data determines the specific audience segments that drive your conversions and the parts of your PMax campaigns that reach the right audience. 
Performance Max optimization
To get the most out of your Performance Max campaign, you need to optimize the following areas.
Feed optimization
Product feed optimization is a very important step when launching a PMax campaign. It includes key feed attributes and additional improving attributes to fine-tune titles or product types. Google considers the first keywords in a product title to be the most essential when determining ads that best match a search query.
Word order is also important, so there are recommended title structures as templates to use. If there are blank values for some important feed attributes, you can extract the missing information from other fields and fill in the gaps. You can run ads for the same product with different titles for a certain time to see which version performs better and improve the results of your campaigns in the future.
Creating custom labels helps you segment your products within your PMax campaign based on specified criteria. You can quickly manipulate your product data and achieve your optimization goals. You can also manage your ads so that they are always updated. This helps you better control your ad spend and increase your ROAS.
Campaign structure
Performance Max allows you to create multiple asset groups up to 100 per campaign. Each asset group can be customized with different images, videos, final URL, text, and different products. Every asset group should target different products.
Assets
You can also optimize individual assets inside the group. PMax gives access to the Asset detail report so that you could see the performance results of each asset in the Performance column. All assets will be tested and given a performance score. PMax gets rid of low-performing assets and provides you with the best ones for each type.
Negative keywords
Now you can add negative keywords to your PMax campaign by contacting Google support. Google is working on allowing advertisers to manually add negative keywords at the account level. Thus, you can optimize your ad copies to make them more relevant to user queries.
Advanced URL options
Final URL expansion can boost your Performance Max campaign. You can replace your Final URL with URLs of more relevant landing pages. Also you can customize your dynamic ad title to match the content on your landing page.
PMax can maximize your audience reach by automatically directing traffic to the most relevant pages on your website based on keywords, ad groups, and campaigns that are generating traffic. Also you can exclude some URLs you don't want to send traffic to, such as non-commercial pages.
If you don't want Google to automatically send traffic to other landing pages, you can disable the final URL extension feature. The system will only send traffic to the specified URLs in your ad campaigns. PMax ads will only be displayed for the specified final URL in the campaign, and on product URLs included in listing groups in the Google Merchant Center.
Performance Max Ad Specifications
For every Performance Max campaign you must have a minimum set of assets that meet certain specifications for images and text.
Text
For the title: 3-5 variants of up to 15-30 characters long
For a subtitle: 1-5 variants of up to 90 characters long
For the description: 2-5 variants of up to 90 characters long and one company name up to 25 characters
Image
Image resolution for marketing images must be at least 600×314, but 1200×628 is recommended. It is required:
1-20 Landscape images with an aspect ratio of 1.91:1.
1-20 Square marketing images with a recommended resolution of 1200×1200, but not less than 300×300.
1-5 logo images with an aspect ratio of 1:1 and a recommended resolution of 1200×1200, but not less than 128×128.
Optional images
1-20 Portrait marketing images with an aspect ratio of 4:5 and a recommended resolution of 960×1200, but not less than 480×600.  
1-5 Landscape logo images with an aspect ratio of 4:1 and a recommended resolution of 1200×300, but not less than 512×128. 
1-5 vertical, horizontal or square Youtube videos that are 10 seconds long or less.
1 Call to Action added from the available list or automated by default. 
Media bundle must not exceed 15 KB.
Do's and don'ts of Performance Max
These are best practices to follow if you want to get the most out of your Performance Max campaign.
Accurate conversion tracking
Automation is the future of eCommerce and PPC. There is no going back to the old online marketing methods. You need to solve tracking challenges. Conversion tracking of PMax campaigns must work accurately across the full-funnel. So you should use tools such as CRM systems, enhanced conversions or offline conversion tracking.
No images from Merchant Center feed
For a Performance Max retail campaign you need to upload your data feed to the Google Merchant Center. All the information you've provided in your feed will be used to create ads. Adding your product images as separate assets in your PMax asset group is not recommended as they are already in your product feed and will be duplicated.
Careful location settings
There are two location targeting options when setting up your Performance Max campaign: Presence or Interest and Presence only. By default, Google chooses Presence or Interest. This means that your ads may be displayed to people outside of the specified locations. If you don't want this to happen, you need to choose Presence only.
No to own branded terms
A campaign for your branded terms requires a different ROAS. Performance Max always focuses on search terms and other bid signals that are your branded terms. Therefore, it is not recommended to use own brand terms separately. In fact, it gives you no marketing value or no new customers.
Conclusion
2023 is the year of Performance Max, because it will replace Smart Shopping. PMax campaigns focus on driving conversions while minimizing costs. So it's important to know how to increase your ROAS by using Performance Max. The key is balancing manual bidding, budgeting, and messaging settings with automated tracking and real-time optimization.
You should automate all of your PPC marketing, including TikTok ads, Google Ads campaigns, and Facebook eCommerce ads. To increase ROAS, you must consider the quality of the audience and conversions. As a result, Performance Max simplifies eCommerce Google campaign management and optimization, offers more transparent insights, reaches new audiences across Google's channels and network, and drives better ads performance.