Why it's important to stay informed about changes to advertising platforms. Brief overview of the upcoming updates for Google Ads in 2023.
Google Ads has undergone major changes in 2023, including the introduction of artificial intelligence and machine learning capabilities. Delivering ads in real time will increase competition among companies, but will likely result in higher ad spend. It's important to keep up-to-date with the latest updates and changes to Google Ads to take advantage of all the opportunities offered to promote your business. In this article, we'll highlight the main updates and how they'll benefit both marketers and small business owners.
Google Ads will provide new ad formats and placements to reach their target audience better. For one, advertisers will now be able to improve their YouTube campaigns with Google AI. A machine learning tool will allow them to trim videos to six-second bumper ads. Advertisers can shift their focus to optimized targeting to improve ad text, target audiences, and improve lead ad quality.
AI will generate ads by mixing images, video and text to target audiences and achieve business goals. This will help advertisers deliver more custom ads to the target audience, resulting in higher involvement and conversion rates. Google Ads plan to discontinue the usage of expanded text ads and smart shopping campaigns. Changes to audience targeting and new reporting columns will better inform advertisers about performance and targeting options.
New Ad Formats and Placements
The more ad formats there are, the more you need for your business goals. And voila, Google Ads has introduced new ad formats and placements to provide more visibility for advertisers and better target their audience. These are video ads, image ads, and carousel ads. They can be displayed on Google Discover, Google Images, and YouTube.
Advertisers can now present information in a more visual and creative way, resulting in a higher level of involvement and conversion. It also allows to reach a wider audience unavailable previously. Meet the new assets from Google Ads.
New audio ads on YouTube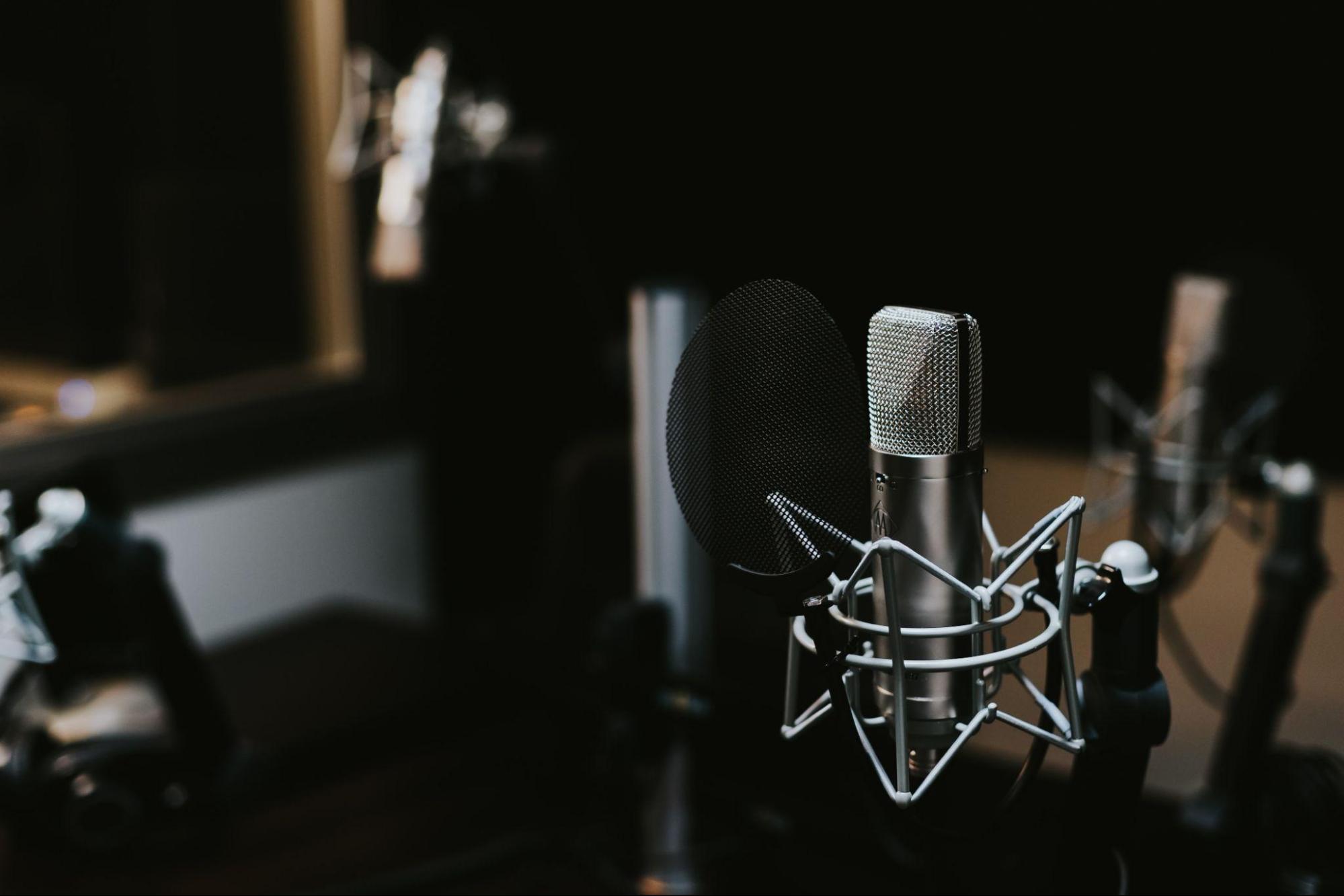 Photo by Jonathan Velasquez on Unsplash
We are all used to video commercials. Now it's the turn of audio advertising. One upgrade in Google Ads is the placement of audio ads on YouTube. A new opportunity for advertisers is a chance to easily target YouTube listeners through music and podcast placements. You can target your ads on YouTube through "Music Mood Lineups" and "Podcast Lineups".
The benefit of this update is a better control over YouTube ad placement that enables you to reach the target audience faster. This Google Ads update helps brands maximize the potential of YouTube targeting, making ads perform effectively as never before. No one can predict whether audio advertising might replace video commercials, but this new ad format is definitely worth trying now.
Highlight business names and logos in search results
Dreaming of a famous brand? Now it's your time due to Google making its search results more intuitive by providing visual experiences. For this goal, a beta update of Google Ads will be released soon and will continue to improve the user experience. Google redesignes changes to both Google Search and Google Ads that highlight business names and logos in search results so they're immediately noticed.
When the algorithm recognizes one's company name and logo on the landing page, it will automatically add them to the ads campaign. Then it's possible to review and remove irrelevant content, or manually add a business name and logo if needed. It allows businesses to increase brand awareness on the Google search platform.
Voiceover addition to video ads
Meet one of the most innovative updates — the addition of voiceovers to existing YouTube video ads without additional editing or post-processing. Previous research by Google concluded that less than a half of video ads featured a voiceover. Voiceover ads for Sony increased ad recall by 25% and reduced the cost per user acquired by 50%.
With the new Google Ads feature, advertisers get access to eight different voices (four male, four female) for their voiceovers and editing directly in Google Ads. Add voiceovers to your ad videos with Google's text-to-speech technology. Expand your YouTube advertising experience with AI-powered tools.
Bumper Ads
Do you have a strong brand message communicated in seconds? Great, because Bumper Ads can motivate action. Now you can trim long video ads to snappy, 6-second non-skippable Bumper Ads served before or during video content. They will also remind the target audience of the key messages of the longer video campaign.
Google Smart Bidding campaigns with Broad Match
Automation and AI are replacing the manual routine in advertising. Google Smart Bidding boosts performance with machine learning and automation technology that take into account hundreds of signals unavailable with manual bidding. The more data Google's automation and machine learning technology collect, the higher the potential for desired conversions. In the "Recommendations" admin tab, you can use Broad Match keywords to speed up data collection.
By combining Smart Bidding with Broad Match keywords, you don't need to segment the bids by match type to maximize optimization. The Google Ads Bidding system analyzes each request individually and adjusts bids accordingly to achieve desired KPIs.This is especially true when it comes to Broad Match keywords due to its invaluable learning capabilities as it finds additional actions resulting in further growth goals.
AI-Generated Ads
AI is actively coming into our lives and business activities, and the advertising industry is no exception. Google introduces AI-generated Ads personalized to each user. With machine learning technology, Google Ads now produces creative advertising customizable to each user's preferences and interests. AI generates ads by mixing images, video, personalized messages and calls-to-action to target audiences and significantly improve conversion.
Creating AI-generated ads that match the needs of each user will allow to acquire leads and convert them into buyers. AI helps advertisers save time and resources spent on creating personalized ads manually. Instead of a marketer or a copywriter, Google's generative AI systems will create text instantly to match a person's request. They will also process product images not to waste time or pay money to a designer.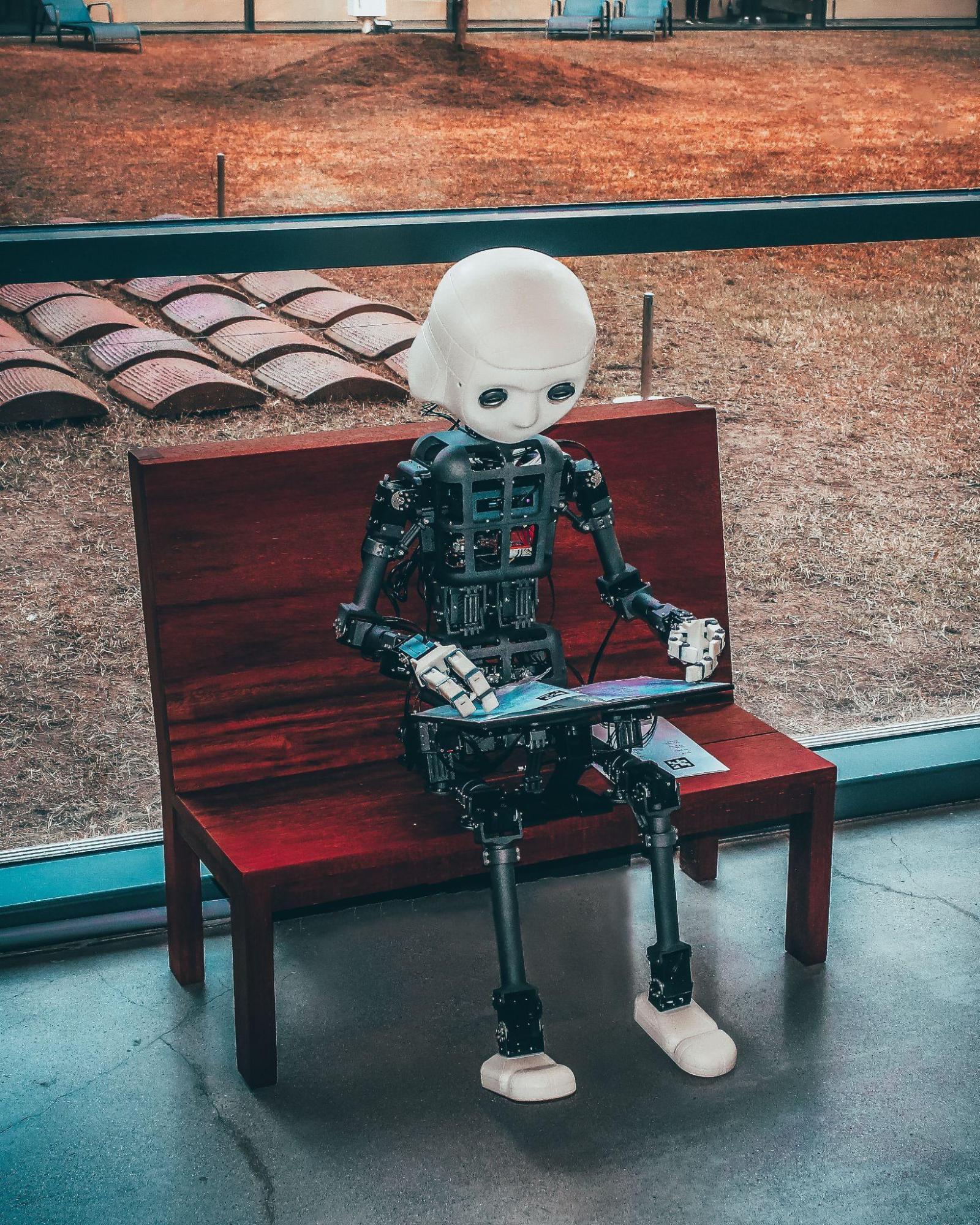 Photo by Andrea De Santis on Unsplash
Google creates AI-generated ads based on its new PaLM 2 AI language model. Soon this AI model will be able to provide video ideas to YouTubers. It'll also integrate an AI chatbot within the Play Store, Gmail, and Maps to provide customer support.
This tool allows small businesses to create more relevant ads at a lower cost, and large businesses to get cooler, more detailed images. Google also inserts product ads to the new AI-generated search results. How well these ads sell and whether users will click to buy depends on their trust in the AI ​​recommendations.
Discontinuation of Expanded Text Ads and Smart Shopping Campaigns
The days of advertisers manually writing, testing and optimizing their PPC advertisements on Google are becoming history. Google introduced several new search ad formats in the past. Expanded Text Ads doubled in size from standard one in 2016 and increased again in 2018. But now Google has decided to discontinue Expanded Text Ads. Advertisers can no longer create the format that has defined PPC advertising for years.
Expanded Text Ads will be replaced with Responsive Search Ads (RSA). Advertisers provide Google with numerous different text assets to put together and create ads loading on the SERP for every search. RSA uses machine learning to create ads matching a user's search request.
The benefit is that advertisers can now create more relevant ads that match the needs of their target audience. This, in turn, results in higher engagement and conversion rates.
Smart Shopping Ads now can be even more effective as Google has upgraded them to Performance Max campaigns. So now Google Performance Max campaign will replace Smart Shopping Campaigns. They are fully automated and combine all Google Ads features for target advertising across all Google networks.
The Performance Max campaign is all inclusive type showing ads across:
YouTube
Display
Search
Shopping
Discover feed
Gmail
Maps
Advertisers don't need anymore to keep their text ad assets (headlines and descriptions) separate from creative assets (images, videos). For active users, there is a self-updating tool. But for those advertisers who haven't migrated yet, Google Ads will soon automatically transfer current campaigns to Performance Max. So this is an effective way staying up-to-date with Google Ads updates and getting the most out of the advertising performance.
Changes to Audience Targeting and Reporting
Similar Segments are outdated. Since May 1, 2023, Google Ads has been phasing out their Similar Audience (Similar Segments) feature for targeting and reporting. Campaigns with similar segments are currently active until August 1, 2023. Then this tool will be officially removed from all ad groups and campaigns going forward.
Instead of Similar Segments, different campaign types will offer different solutions to leverage your initial data, target audience, and improve ad performance:
If you use similar segments on Display, Discovery, or Video Action campaigns, then turn on optimized targeting to reach additional relevant and larger audiences for your conversion goals.
If you use similar segments on Awareness and Reach video or Consideration video campaigns, then include initial data segments in your ad groups, and activate audience expansion to reach people close to your target groups.
If you use similar segments on Search or Shopping campaigns and do not use Smart Bidding, then apply Smart Bidding to your campaigns.
If you use Smart Bidding, or run Performance Max campaigns, you don't need to act, as Performance Max campaigns automatically receive signals from your initial data.
The benefit of this update is the chance to use different types of campaigns as a powerful tool to reach your target audience and optimize for business goals. By using different ad formats and campaign types, advertisers can maximize efficiency by changing the way they do business.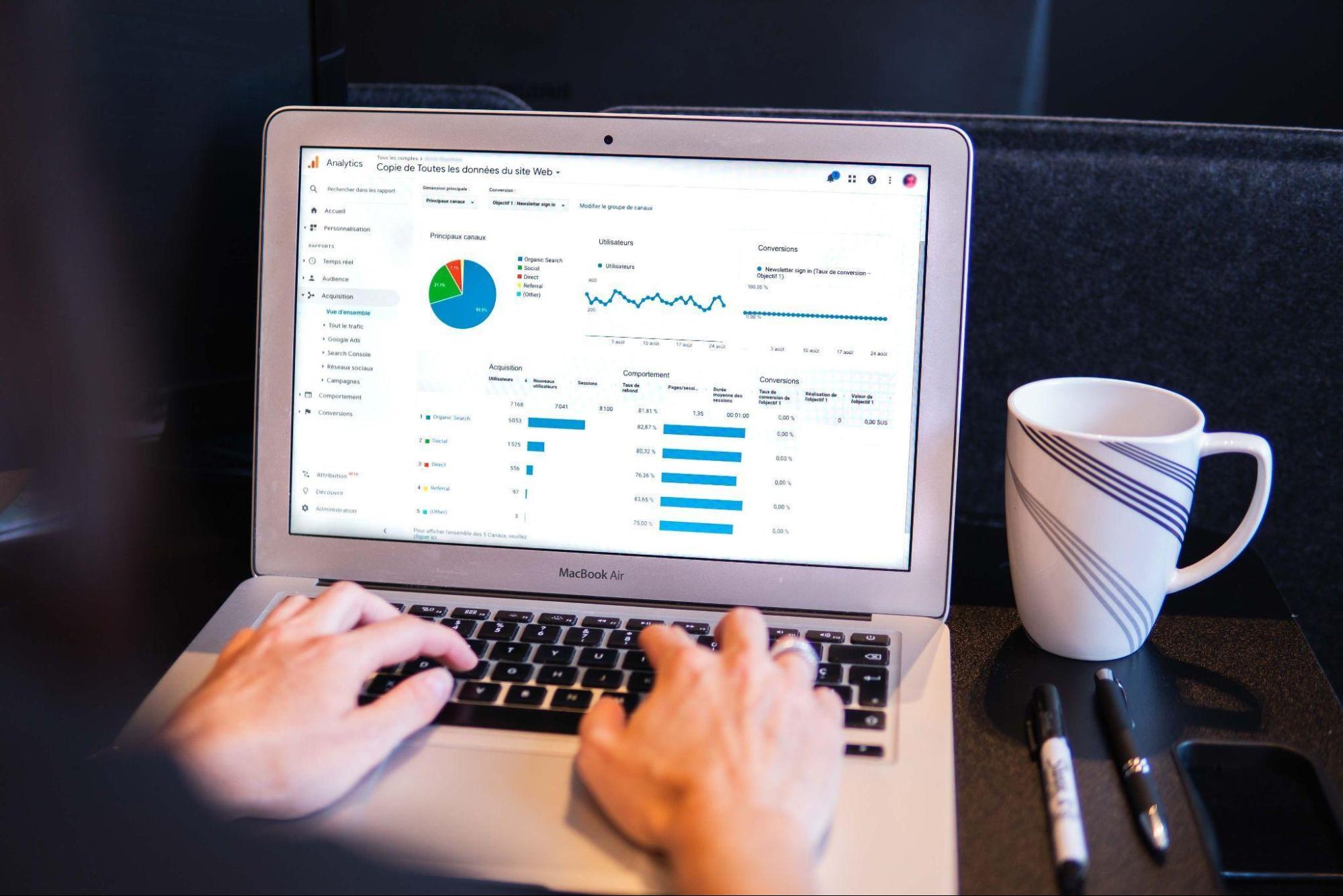 Photo by Myriam Jessier on Unsplash
Google Ads also introduces updated reporting columns to provide more detailed data on each ad performance. This, in turn, can help advertisers optimize their campaigns for better results.
There are three new columns in Google Ads reporting:
The results column shows the number of conversions generated with the key conversion actions for each goal in your account.
The results value column shows the calculated conversion values generated with the key conversion actions for the goals set up in your account.
The conversion goals column shows the driving performance goals listed in your campaign-level settings.
These columns are available on the Campaigns and Сustom reporting pages. The account manager can also access them. New columns provide an overview of how individual campaigns help you reach specific goals. They are not the must have data reporting columns, but nonetheless very useful for general  comprehension.
Conclusion
Summing up all the information above it's clear that new Google Ads updates are applied to improve the user experience and provide advertisers with more effective tools to reach their target audience. Advertisers will be able to create more effective ads that meet the needs of each user with the use of the new ad formats and placements, AI-generated ads, and updated audience targeting.
While there are always small updates, the latest ones are the most essential changes that are believed to have a direct impact on all the advertisers. So it's important to stay up-to-date with all the changes to apply the latest tools and techniques to optimize ad campaigns for the best results. Marketers and small business owners are encouraged to take advantage of these new updates to improve Google Ads campaigns and increase conversions.