Until now, Apple and Microsoft developers have been advertising their apps on smartphones, in their app stores, and often within other apps. However, Microsoft is taking a risk and starting to promote desktop advertising. To be more specific, in January Microsoft announced their new desktop-only ad product for promoting Windows apps. If you are in the app or gaming industry, this update is for you. Read on to learn why you should also take a risk and invest in Microsoft's latest advertisements.
About the new ads
According to Microsoft, consumers constantly move from smartphones to PCs and back again. Therefore, Microsoft believes in the need to advertise somewhere else besides the customer's mobiles. In their argument, Microsoft especially emphasizes those searching for desktop apps for PCs. If one needs to install a VPN or a translator on their laptop, they won't search for it on the mobile version of the App or Microsoft Store. Therefore, there's a market for advertisers.
The pandemic has accelerated PC use, which contributed to a growth in creating and using desktop apps. Because people are used to the intuitive mobile version of the Microsoft Store, the company has redesigned its desktop app store, which now looks and feels more like the smartphone version. Users can also download apps to their phones from the desktop app store.
To fill the gap in desktop app advertising, Microsoft has launched new Store Ads that allow app promotion directly on Microsoft Store.
Even though the new advertisements are desktop-only, and one might argue that those won't reach many potential users, Microsoft promises this approach would succeed. When customers search for apps on their PCs, they usually know what they want and are ready to pay for it. Therefore, when those high-intent audiences look for your competitor's apps, your advertisement may just get them to change their mind and download your product instead.
The new desktop-only advertisements promise easier discovery of apps for the Windows users and more accessible promotions for the developers. As one of the first to implement desktop app advertisements, Microsoft Advertising hopes to encourage developers to create even more apps fit for laptops, tablets, and computers.
Image from Microsoft blog post
Reach a wider audience with Microsoft Store Ads
Microsoft Store is an app store for Windows. The Microsoft Store is where PC users discover games, apps, and new software from Microsoft.
On Twitter some Microsoft users commented that 'the main problem with the Microsoft Store is that you get too many relevant results when you search for apps.' Where there is choice, there is competition and difficulty in making decisions for a customer.
Now developers can promote their desktop apps to customers on Windows 10 and 11 devices by creating ads on the Microsoft Advertising platform. It is great for the app creators, yet it is just as suitable for users who might want to choose an app promoted among their competitors'. Many people see investment in advertising as a sign of good quality.
Once the ad is created, it is visible in the Microsoft Store, and, therefore, customers can interact with it: click on the advertisement, download the app if they like it, and then use it.
Those who want to try the new ads must remember that the app or game they want to promote must first be published and then advertised.
How to set up Microsoft Store Ads
To start with Microsoft Store ads, you will need to submit your brand and link store products to your Microsoft Advertising account. Once approved, you can begin creating store ads. Remember that your app or game must already be available for download.
To get started creating Store Ads, follow the guidance from Microsoft:
If your app or game is not in the Microsoft Store, begin by publishing it.
Contact your Microsoft Advertising account manager or Microsoft Store representative.
Or reach out to the Microsoft Advertising Sales Team to set up a new account.
Create a Microsoft Advertising account by filling in all the necessary information.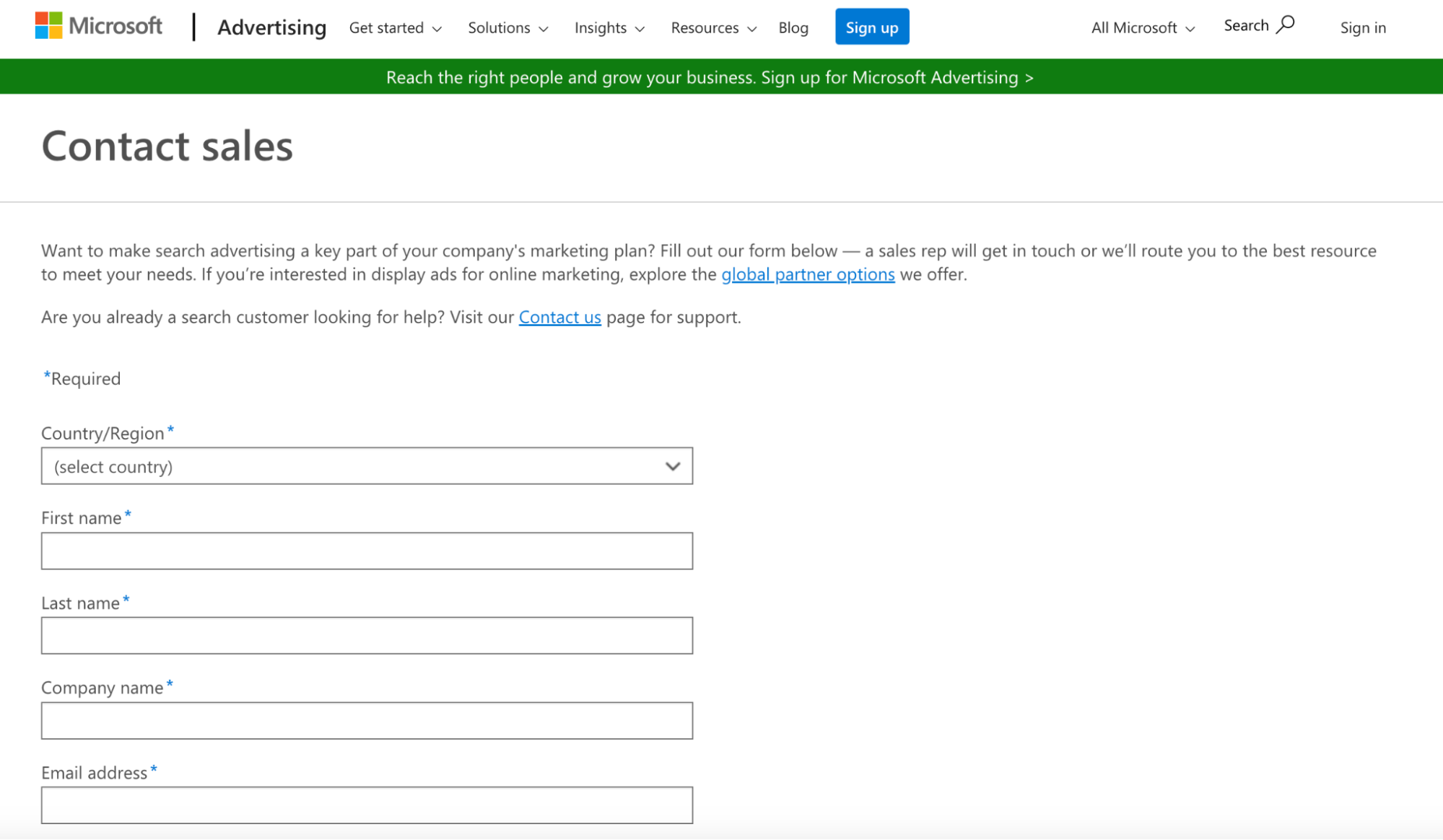 Or connect with the Microsoft Advertising Support Team if you are a non-managed account customer.
Before submitting an ad, you can see the action of your potential customer—with a view into the holistic customer journey.
After creating the ad, you can review performance reports and customer search results and optimize the campaigns accordingly.
Additional Microsoft ads updates
Microsoft has announced the expansion into new markets along with the desktop-only store ads. 71 In-Market audiences are now available in the Middle East and African markets. You can now reach users in Qatar, United Arab Emirates, Bahrain, Seychelles, Mauritius, and more.
Moreover, during their product update, the Microsoft Ads team highlighted a few features and expansions that marketers can expect in 2023.
Microsoft will continue to differentiate its ad platform from Google by focusing on local search ads and marquee ads.
Microsoft will also continue to expand its vertical-based ads on the Audience Network. These ads allow advertisers to use their existing feeds to showcase their auto listings, entertainment events, hotels, vacation rentals, and tours and activities in native environments.
Final thoughts
You should check out the new Store Ad options if you're a Windows developer. They're cheaper than other forms of advertisement, easy to set up, and will be seen by a highly interested audience. It's relatively low risk and might expand your reach and leverage the Microsoft audience. Keep in mind that Microsoft Store Ads enable you to manage your ad campaigns easily and make it possible to view how well your campaign performs.