Microsoft and BigCommerce team up to launch new BigCommerce Marketplace Advertisements and Listings. The partnership will allow BigCommerce merchants to reach Microsoft Advertising's audience of over one billion users. BigCommerce merchants will get a chance to sell their products to new potential customers across Microsoft Bing, MSN, and Microsoft Edge.
"The Microsoft Advertising Network connects BigCommerce merchants with people who have greater purchasing power, engage more with ads, and are more likely to make purchases online," said Jason McKey, senior director of global partner sales at Microsoft Advertising. "With Microsoft Ads and Listings, BigCommerce merchants can connect with customers in new ways, achieving a strong return on spend to drive long-term growth."
What is BigCommerce?
BigCommerce is a US e-commerce company. It is a subscription-based e-commerce platform that helps businesses of all sizes. The company's platform includes online store creation, search engine optimization, hosting, marketing, and security. While being very similar to Shopify, BigCommerce offers more built-in features. For $29.95 a month, the BigCommerce Standard plan provides an online store with unlimited staff accounts. Depending on your online store's annual sales, you might have to upgrade your plan up to $299.95 per month.
Why Microsoft Advertisement?
You have been able to sell on Google Merchant Center, eBay, Amazon, and Facebook with BigCommerce for a while now, so why did they decide to broaden their client base and partner with Microsoft?
When speaking on the collaboration, BigCommerce officials stated that the company aims to give merchants the option to advertise their products and sell wherever their customers search and shop. With this collaboration BigCommerce also wanted to highlight what they can deliver to agency and technology partners as part of their Omnichannel Certified Partner (OCP) program.
Bing Ads changed its name to Microsoft Ads a few years ago. The change signaled a growth strategy we finally see working today. Previously Bing, today Microsoft Ads is the often overlooked platform. Most advertisers still prefer Google Ads as it is believed to have greater reach. However, it is not a secret that Microsoft Ads drives excellent results. Moreover, by advertising with Microsoft Ads you are almost always guaranteed a lower pay-per-click rate.
Following the announcement of the partnership with BigCommerce, Microsoft Advertising officials stated that Microsoft Ads and Listings enables BigCommerce merchants to connect with customers in new ways, allowing them to achieve a strong return on spend to drive long-term growth.
Microsoft also announced that eligible US-based BigCommerce merchants that are verified account holders of 'Bing Places for Business' and spend a minimum of USD 250 on ads would receive USD 500 in free advertising credits from Microsoft. The offer is valid until June 30 2023 for new Microsoft Advertising customers in the United States.
More about the collaboration
Microsoft Ads and Listings allows users to connect the BigCommerce storefront to Microsoft and smoothly upload and sync product catalogs.
Once approved, sync products will be listed for free in the Bing Shopping tab. Users can create smart shopping campaigns to promote their products and reach more customers. Users can track campaign performance directly from the BigCommerce app in the BigCommerce Control Panel.
The collaboration between the two companies delivers solutions to help better navigate search, native, display, and video ad campaigns. Therefore, it is equally beneficial for those who only use Microsoft Ads or BigCommerce.
Microsoft Ads and Listings on BigCommerce are available in the US, the UK, Australia, and New Zealand, with plans to expand into new markets throughout 2023.
Benefits
BigCommerce is expanding its audience reach through new channels. The Microsoft Advertising Network has billions of monthly searches, which allows merchants to showcase products to millions of potential customers on Microsoft Bing, MSN, and even Yahoo! and AOL.
The collaboration enhances shopping experiences. Merchants can narrow search results that can increase click-through and conversion rates by making it easier for shoppers to find what they want.
Merchants can monitor and optimize ad performance in real-time. Without leaving the BigCommerce Control Panel, merchants can check campaign performance. Changes can be made in real-time to status, budgets, and bids while having access to a personalized tips dashboard and customer support to get better results.
How to do it
1. Install the BigCommerce app, go to Channel Manager, and click on Create Channel. Under Ads and Social, click Connect next to Microsoft.
2. Click Install, then Confirm.
3. Click Get Started.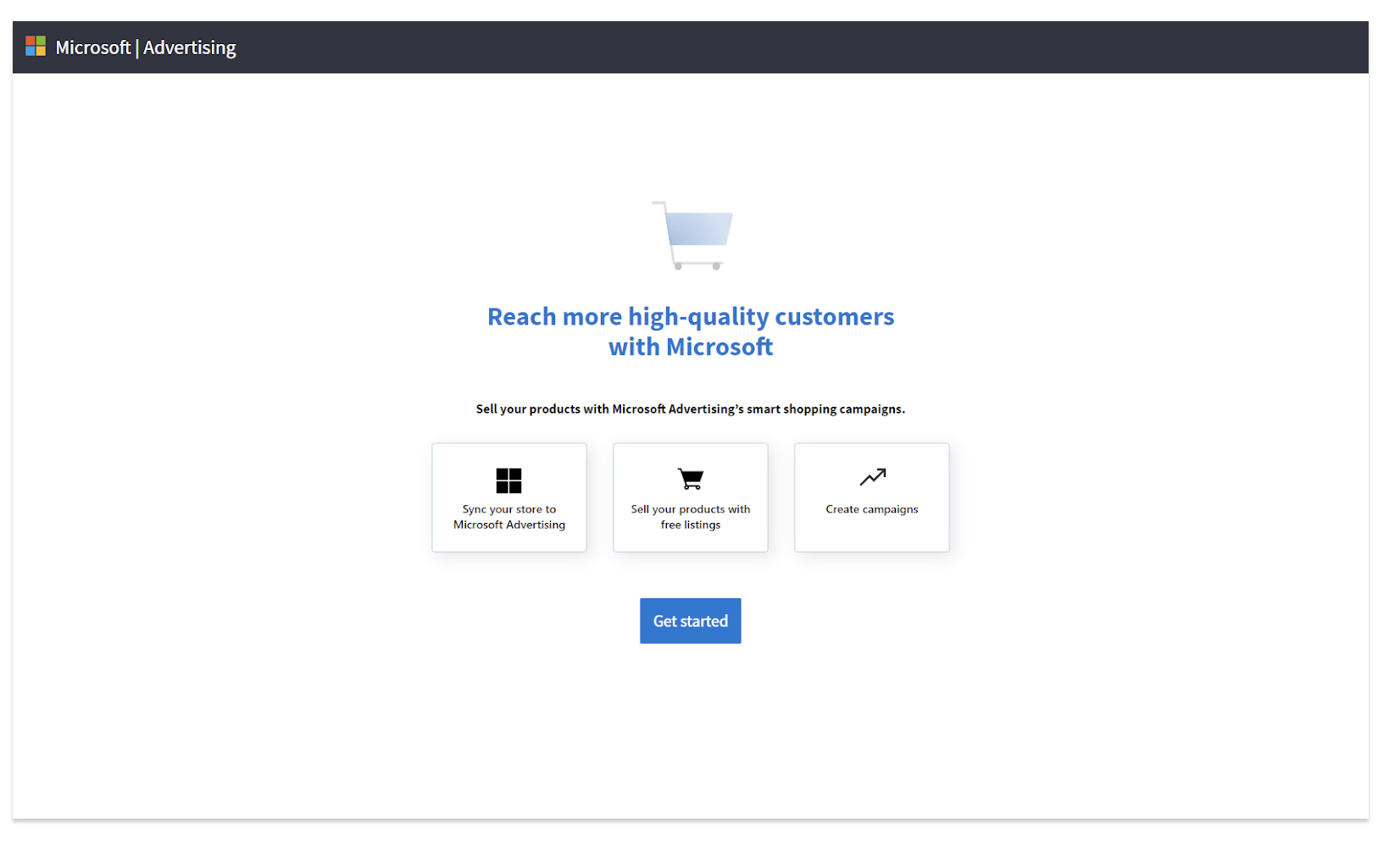 Image from BigCommence blog
4. Select a storefront to sync with Microsoft. Choose Country/region of sale or leave it to be automatically filled in by the app, based on your storefront settings.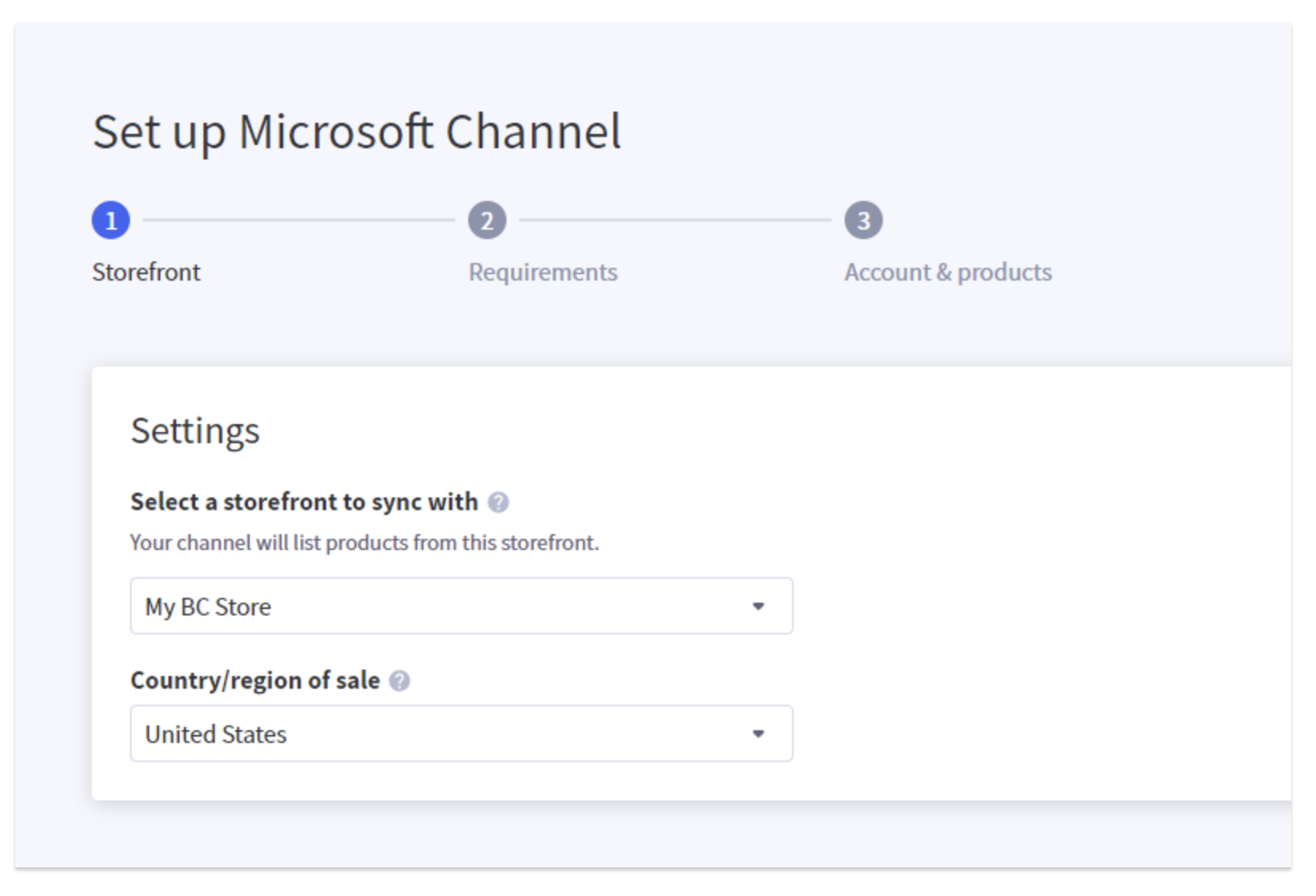 Image from BigCommence blog
5. Review and confirm your storefront meets Microsoft Advertising requirements:
Launch and activate the storefront
Refund policy and terms of service
Secure checkout process
Contact information
6. Connect your Microsoft Advertising account, or create a new one. You'll be redirected to Microsoft to confirm permissions, then brought  back to BigCommerce.
7. You can either Sync the entire catalog or Sync products individually.
8. After you've selected a sync method, click Continue, then Finish.
9. Go to the Products page, where you can manually initiate a catalog sync, see the approval status of products and more.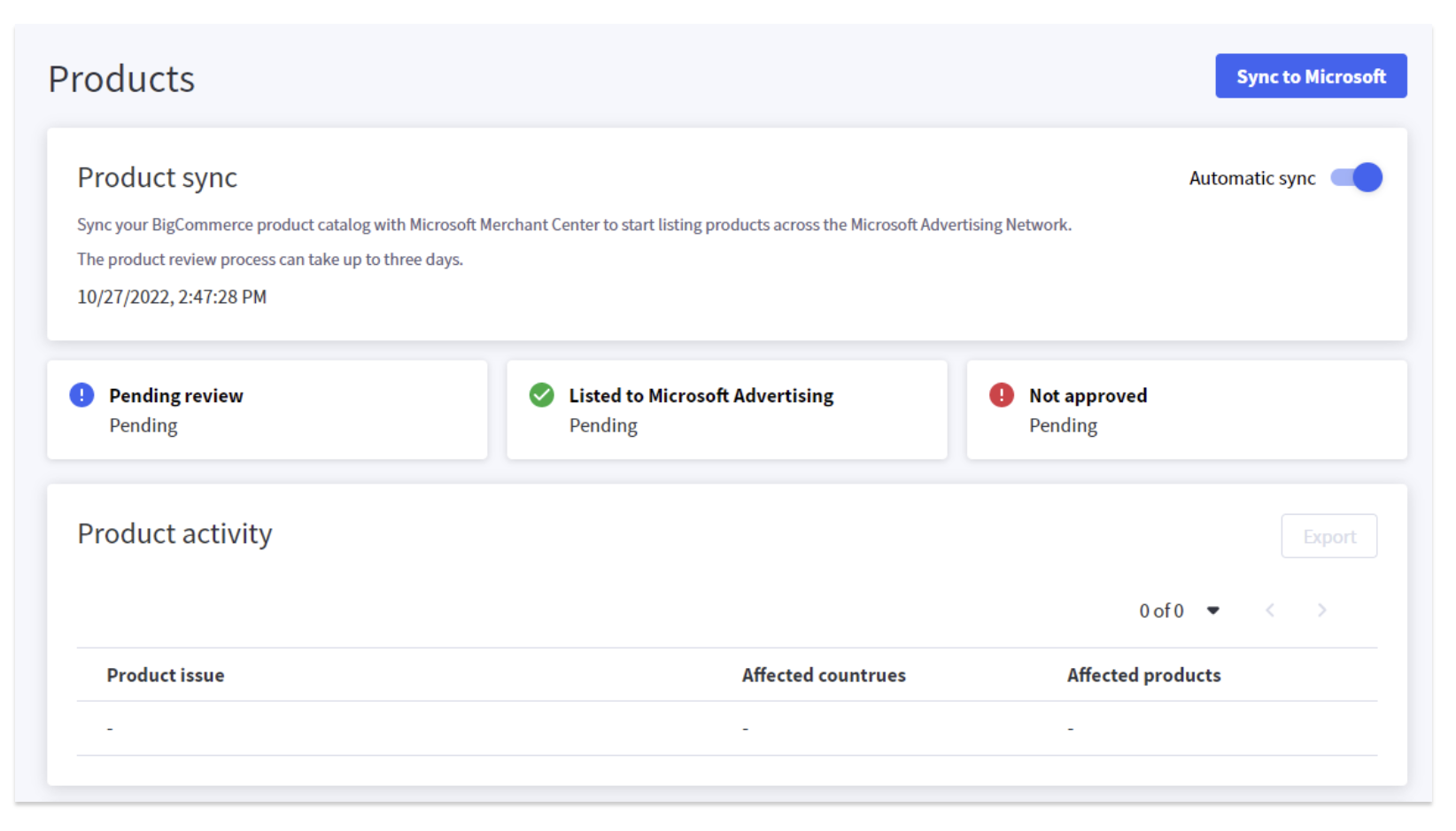 Image from BigCommence blog
10. Go to the Campaigns page, where you can see performance metrics for all or individual ad campaigns.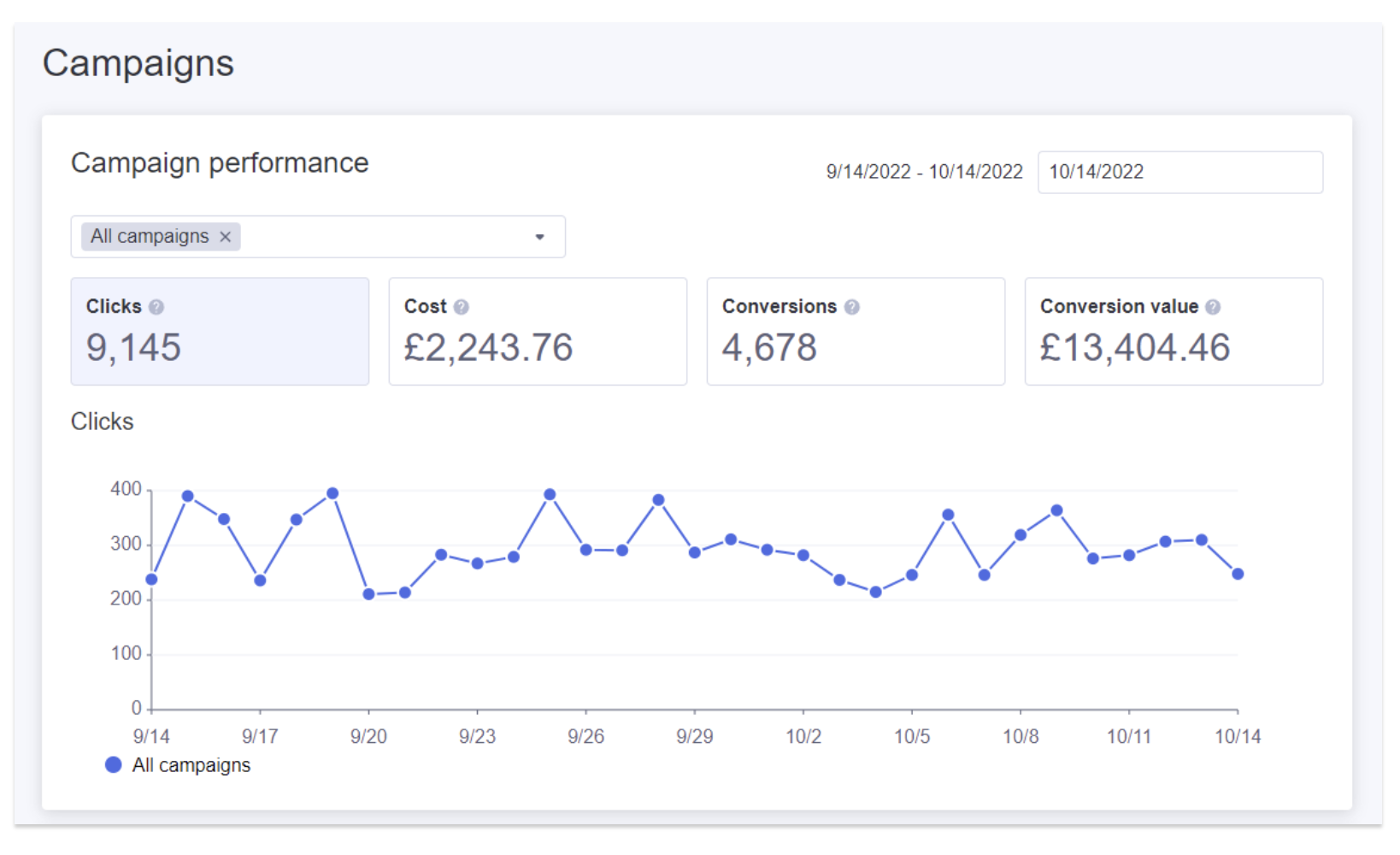 Image from BigCommence blog
Final thoughts
Microsoft and BigCommerce collaboration to launch new BigCommerce Marketplace Advertisements and Listings is a win-win for both companies and users. While making it easier for merchants to sell and advertise on the BigCommerce Control Panel, the partnership also enhances and simplifies the buyer's experience.