Nowadays one of the most effective Internet marketing tools is a landing page. This is a site consisting of a single page that encourages the user to perform a certain action – for example, to purchase a product or book a certain service. So let's have a look at why it is needed and what it can give to your business.
What is a landing page?
A landing page is a single web page for user engagement. It is an effective type of marketing and a tool for advertising campaigns. The landing page pushes users to a certain action – subscribe to a free trial period, book a service, or make a purchase. To do this, use special buttons with a call to action: for example, "Start", "Subscribe", or "Buy".
Usually, customers learn about the landing page from mailing lists or online advertising and find it on social networks or in search results in Google. Landing is a tool for reaching the right potential customers. Using a landing page, you can get an idea of the effectiveness of a marketing strategy.
Difference between a regular website and a landing page
The main difference between a regular website and a landing page is that the latter is created for the purpose of promoting and selling a product or service. A regular website is multifunctional and designed for different audience segments. It can include an "About Us" page, a gallery, an online store, and much more.
At the same time, a landing page contains only the most important information that directs users to the goal you have set. There are no additional links on it that can lead users away from the call to action. As a result, the person who gets to the landing page can either close the page or get involved. Because landing pages are so narrowly focused, they are extremely effective in increasing conversion and reducing the cost of attracting leads and sales.
Types of landing pages
Product landing page
A product landing encourages visitors to buy a specific product or sign up for a test drive. A product description, photos, reviews, and price are added to the product landing page.
Unlike a product card in an online store, a landing page calls for a purchase. To do this, special motivators like limited offers, and special prices are used, objections and fears are removed by such offers as return guarantees and low prices, recommendations for use. A product landing page is suitable for promoting a single product or a small line.
Landing page for services
A landing page promoting services is similar to the product one. The target of such a page is to make an appointment, call a consultant or a specialist .
On such landing pages, you find detailed descriptions all the stages of providing a service, post photo reports, and reviews of satisfied customers. The most important thing is to inform the clients about the problems a service will help solve and how exactly it will be done.
Subscription page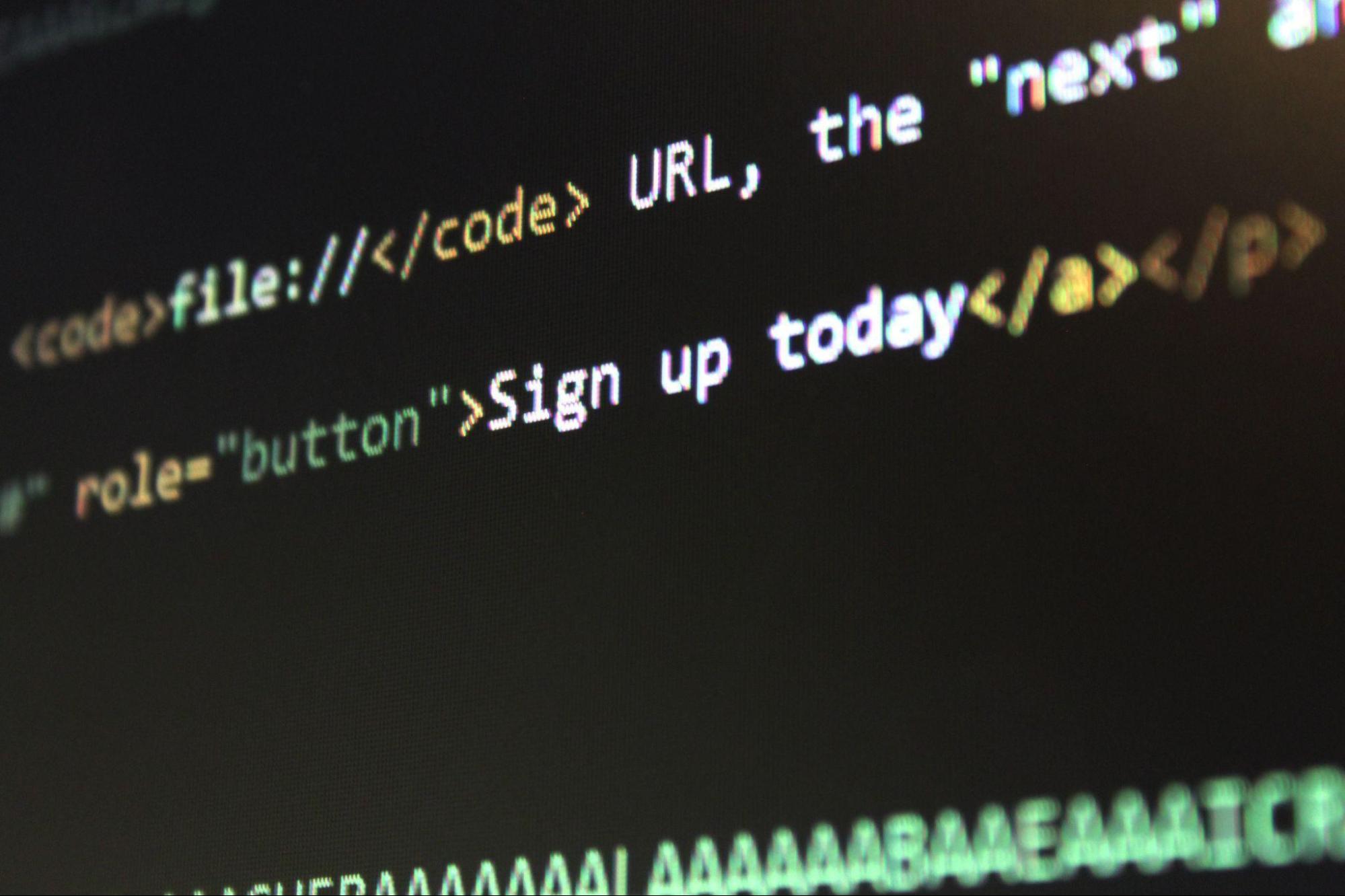 Photo by Pixabay
The target of a subscription page is a subscription to a thematic newsletter. With its help, you will quickly gather a database of potential customers interested in the product.
It is easier for a site visitor to decide on a subscription than on a purchase. Tell your clients exactly what kind of emails you will be sending, as intrusive product advertising is annoying. But a series of letters revealing experience is quite a good idea.
Indicate the benefits that the client will receive in return for their contact details. It's tempting to get a free consultation, a discount, or a trial period.
Branded landing page
A branded landing page is a presentation of a company or product. It is suitable for promoting a new service or product without selling on the landing page. Such goods are sold through retail chains, distributors, or online stores of partners. A branded landing page creates a postponed demand, advertises, and boosts interest and confidence in a new product. The target on branded landing pages is most often absent.
The advantages of a landing page
High conversion rate. The main advantage of a landing page is a higher conversion rate compared to traditional sites, a large proportion of visitors achieve the goal set on the landing page.
Quick launch. A one-page site does not require the development of a complex design and architecture of the site. With ready-made templates, you can launch a landing page in just a few hours.
Flexibility. The ability to create an unlimited number of pages at the same time, conduct testing to identify weaknesses and strengths of a landing page, and make changes promptly.
The structure of a landing page
Now you already have an idea of what a landing page is and why it is necessary for business. Let's go through the basic elements of a landing page design to know what to pay attention to:
1. Strong visual elements
A professionally designed template, high-quality image, animation, or video will help attract the attention of users. Visual elements should evoke emotions.
To attract the user's attention and increase the likelihood of purchase, place the most important content on the "cover". This is the first thing a client sees when they come to a landing page.
2. Catchy headlines
It depends on the title whether people will continue to read. The information should "catch" the user and relate to their interests.
The secret of a good headline is a promise to solve a problem or improve the lives of those who read it.
3. Strong calls to action
"Call to Action" is a short phrase that encourages users to perform the action for which the landing page was created. This is one of the key elements of a landing page.
According to statistics, 90% of users who read the title will also pay attention to the call-to-action button like "Subscribe", "Start trial period" or "Register".
4. List of advantages
Every word has a meaning. You have one page to convince users to click on a call-to-action button. It is important to explain why they need it. Don't waste limited space on a detailed description of an offer. It is better to clearly describe what the user will receive by purchasing your product or subscribing to a service.
5. Customer Reviews
Even the most colorful description of a product's benefits can not beat a good review. Reviews are quotes from real buyers who have tried a product or service and were satisfied.
Customer reviews on the page will increase the number of people who will have clicked on the call-to-action button. The brand will be trusted more. If possible, also add buyers' photo and video reviews.
6. Conclusion
Not all users will scroll through your landing page to the end. But for those who will actually do it, leave the final word. Summarize the main functions and benefits. Convince the user that your product or service will make their life better. A conclusion can be a decisive boost for those who are still in doubt.
Some tips for creating a successful landing page
Concentrate on simplicity
The user's view should be focused on the advantages of the product, and not wander around the page. Limit the number of internal links. Direct users directly to the call-to-action button, not to another page. Content and navigation should be intuitive. The fewer links, the greater the conversion.
Make the text easy to read
Long text can tire or frighten the user. Make sure the text is simple and informative. Each word should serve one purpose — to convince the client to click on the call-to-action button.
Be consistent
Potential customers will go to the landing page thanks to advertising. This can be an email newsletter, social networks, or paid promotion on Google. Make sure that the content in the ad and on the landing page are the same, otherwise, users may get confused.
Highlight the call to action
"The Call to Action" button should be visible. Use simple and clear words and a contrasting design. Place the button on different parts of the page so that users have more opportunities to click it.
Identify the target audience.
A good landing page is aimed at potential customers. Make sure that the content of the page resonates with the needs of the audience. You can create several different landing pages for each group of potential customers.
Actions should be simple and clear
All forms on the page should be simple and require people to fill in only the most necessary information. When collecting contact information, shorten the form to a name, email, and a couple of important short questions with minimal text so as not to confuse the client.
Focus on the client
The content of the landing page should be centered around the user. Don't describe what a great company you have, instead talk about the benefits of being your client.
Create a mobile version
Make sure that the landing page looks good and loads on any device. The page must be adapted to smartphones and tablets since at least half of your traffic will come from them.
Final thoughts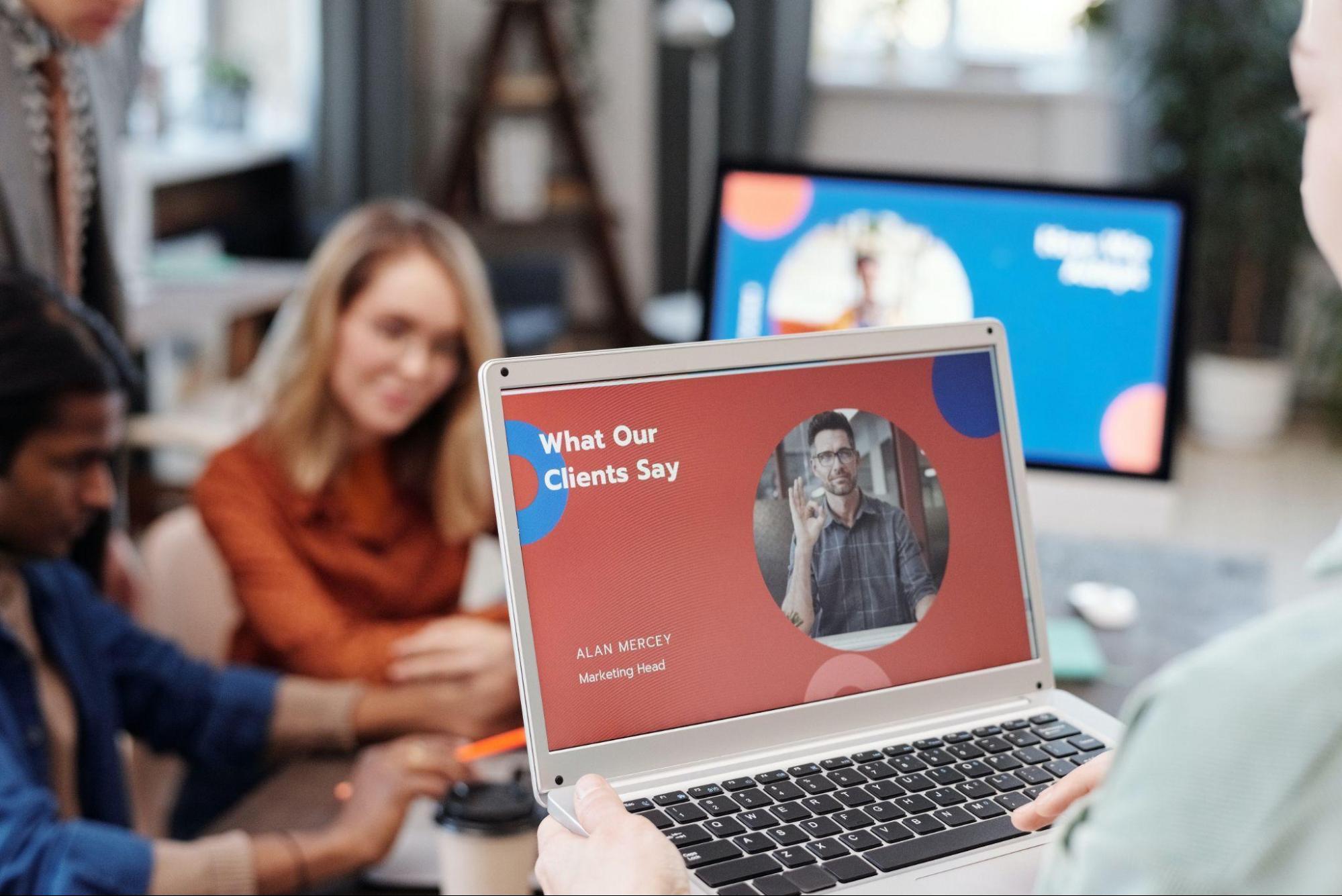 Photo by Mikael Blomkvist
Landing does not cease to be an excellent and affordable way to promote and sell products, as well as a tool for communicating with the target audience. Landing pages are chosen by both large companies and small stores because this sales tool is universal and simple.
But even if the appearance of a landing page looks uncomplicated, a lot of preparatory work needs to go into creating it. Before you start developing a landing page, the main thing is to do a thorough research your target audience and the market.