Briefly about a new campaign type that will help companies reach consumers beyond text-heavy search engine results pages in more visual and entertaining placements
In May Google announced a new ad campaign type. It was followed by an invitation for advertisers to join a new event. By signing up for a beta version of Google Demand Gen marketers can gain access to the test mode. Once you have signed up for beta, your ad campaign will be automatically upgraded to Ads Demand Gen. Starting this October, the feature of upgrading Discovery Ads to Demand Gen will be available to other users.
If you're currently running Discovery Ads Сampaigns, now it's time to test out the Google Ads Demand Gen beta to prepare for the upcoming transition. Demand Gen has a lot of new features that will delight advertisers. This new campaign type will be a natural extension for social marketers who use similar visual creatives and audience targeting on Facebook or TikTok.
Similarly to Performance Max, we can also use video and images in the entire new ad campaign type to reach consumers beyond text-heavy search engine results pages in more visual and entertaining placements. In this article we will tell you about new Google Ads Demand Gen Сampaigns, their features, and the difference from Discovery Сampaigns. You will learn when the transition will occur and how best to prepare for it.
What Are Google Ads Demand Gen Сampaigns
This May Google introduced a new AI-powered campaign type called Ads Demand Gen Сampaigns as a way of multiplying your creativity and driving market needs. It had been designed to help advertisers reach and convert consumers with immersive, relevant and visual creatives that capture their attention on social platforms and drive action at the right moment. So advertisers will have an opportunity to engage target prospects beyond text-heavy search engine results pages into more visual and entertaining popular platforms like YouTube, Discovery and Gmail.
With over 3 billion monthly users, these Google-owned placements have become a powerful tool to influence potential new customers before they even begin their search. Google reports that 91% of consumers on these advertising and entertainment platforms are interested in purchasing goods through them. Google Demand Gen Сampaigns run ads across the Google Discovery Feed, Gmail, and YouTube, including YouTube feed, In-Stream, and Shorts within a single ad campaign.
Demand Gen Сampaigns will replace Google Discovery Ads, starting this October. A beta version is available to everyone who wants to try out the campaign before it is fully updated from the second half of 2023-2024. All advertiser accounts will be completely updated from January to March 2024.
Demand Gen Сampaigns are designed to engage users long before they realize a need or begin to actively search for a product, a service or a brand. They target new audiences and spark interest among the users of Google's more visual and entertainment properties. The new ad campaign type works with conversions, site visits and other rate actions like sign ups within Google's entertainment touchpoint Youtube, including Shorts, Discover and Gmail.
The Difference Between Google Ads Demand Gen Сampaigns and Google Discovery Ads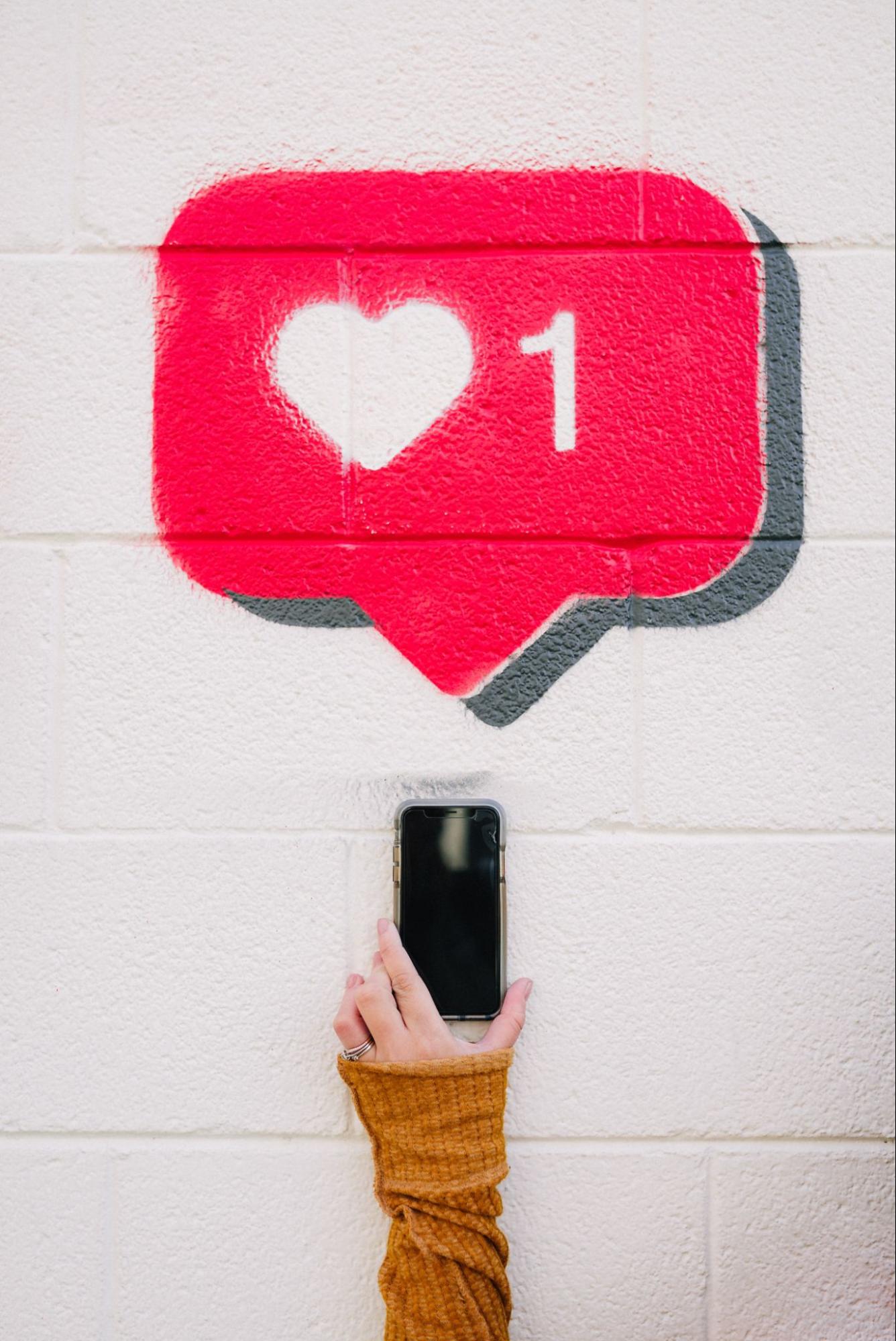 Photo by Karsten Winegeart on Unsplash
New Google Ads Demand Gen Сampaigns are similar to Discovery Ads. Both reach new audiences on Gmail, YouTube and Google Discovery Feed with visually impressive advertisements that swipe, look and act like regular social ad formats. Since 2020, many advertisers have been using Google Discovery Ads as a cost-effective way to engage and convert large audiences by means of their existing social creatives across these Google properties.
So why should Google be replacing its already successful Discovery Ads with the new Demand Gen Сampaigns? The reason is that Google Ads Demand Gen Сampaigns offer a few major enhancements and this is where they differ from their predecessor.
Expanded reach on YouTube
Google Discovery Ads currently target users across the Discovery Feed, Gmail, YouTube Home Page and YouTube Feed. This is great. But they're missing out on YouTube's biggest opportunity: massive video content. In contrast, Demand Gen Сampaigns include the full reach of Google Discovery Ads along with YouTube In-Stream and YouTube Shorts. An additional mix of short and long-form video advertising content will greatly expand the reach of these campaigns on YouTube.
More video ad formats
Google Discovery Ads allow advertisers to display either product image or custom image ads in Gmail, YouTube, and Discovery. But Demand Gen Сampaigns will allow advertisers to include up to five videos in their campaigns, in addition to a variety of images, titles, descriptions, logos and calls to action. The videos will be displayed within the current Google Discovery and YouTube formats. These video ad formats will display different assets and perform differently depending on Google properties and screen sizes.
New ad creative experiments and tools
Advertisers can preview the overall look of their various text, image and video assets across different ad placements. But now Google has introduced a new ad preview tool specifically for Demand Gen Сampaigns, which allows advertisers to easily preview the overall look of the different creatives across various screens and placements. Besides previewing, advertisers can also create A/B testing for different image and video creatives in their Demand Gen Сampaigns. This gives you insight into what types of assets work best for your target audience, so that you can continue to improve the final results.
Additional bidding options
Google Discovery Сampaigns performed best with enhanced conversion tracking and only supported Smart Bidding options, such as maximum conversions or maximum conversion value with the ability to set a target CPA or ROAS. Demand Gen, in addition to the same Smart Bidding options, allows advertisers to use click maximization as a bid strategy. This is more appropriate for advertisers with longer or more complex conversion chains who want to increase offline sales or traffic to their websites.
More reporting options
Demand Gen Сampaigns do not just boost direct action and conversions, they can do much more. Advertisers have repeatedly reported an increase in searches and conversions for their branded campaigns after launching ads to new audiences on Display, YouTube or Social. Demand Gen Сampaigns provide greater insight into this growth with their Brand Lift, Search Lift, and Conversion Lift reports.
New audience targeting
Google Ads have finally abandoned really popular Similar Audiences targeting for all campaign types. But don't despair, because Demand Gen Сampaigns offer something very similar. Lookalike segments allow you to upload your own data, and Google will match it to its audience and interest signals, helping you find new customers similar to those who have converted before.
Demand Gen Сampaigns will have access to a special lookalike audience segment that shares similar characteristics and behaviors as one of your own existing audience segments. Unique goals help you optimize your campaigns towards conversions or value bidding strategies. Advertisers can refine these lookalike audiences as follows:
Narrow: Reaching the 5% of users in your target location who are most similar to your initial audience.
Balanced: Reaching the 5% of users in your target location who are most similar to your initial audience. Google defaults to a balanced lookalike segment unless it's otherwise adjusted.
Broad: Reaching the 10% of users in your target location who are most similar to your initial audience.
Google lookalike audiences should be similar to other social advertising platforms audiences. This allows advertisers to customize their reach based on how similar users resemble their initial audience.
How To Prepare For The Switch
As we mentioned at the very beginning, Google announced that starting October 2023, creating new Demand Gen Сampaigns will be available to all advertisers. Also, all Discovery Сampaigns will automatically upgrade to Demand Gen Сampaigns. During this transition, existing campaigns will continue to run and statistics as well as insights will be saved. But once you sign up for the beta, you won't be able to manage your Discovery Ads like before. It may take Google some time to process your request and enable access to your account.
Here are some tips for preparing for the switch from Discovery Сampaigns to Demand Gen Сampaigns:
Plan your migration early
Google will automatically upgrade any active Discovery Сampaigns, even if you don't do so yourself. Sure, doing nothing won't negatively impact your ad performance, but you'll miss out on all the best features of Demand Gen Сampaigns. So plan ahead and spend some time updating your ad campaigns to increase your presence on YouTube and load new video formats into your campaigns. Advertisers will have access to all of this new reach before others switch in early 2024.
Prepare and refresh your creatives
Demand Gen Сampaigns will show your ads in very visual, scrolling, immersive settings like YouTube, Gmail, and Discover. New video assets should grab the attention of your audience within the first 5 seconds of the ad. Therefore, it is important to include your solution, brand name, or problem statement as early as possible to make an impression.
Build your audiences
Google lookalike segments have great opportunities for Demand Gen Сampaigns. First of all you need to build the initial audiences using your own data, including remarketing audience or customer list. An audience must have at least 1,000 unique matched users to be utilized for targeting or generating a lookalike audience.
Revisit your conversion tracking
It is important to ensure that your conversion tracking is working properly. Demand Gen Сampaigns help target potential customers who are new to your brand or your solution and may be somewhere in the middle of the sales funnel compared to your search campaigns. Google recommends using low-impact conversion events, like adding to cart, instead of more complicated ones, like making a large purchase or filling out a complex form. These small conversion actions provide valuable signals to Google bidding and targeting systems for faster optimization.
Budget for success
While Google Demand Gen Сampaigns can be created and run for as little as $1 a day, with lower budgets, optimizing results becomes a long and difficult process. Therefore, Google recommends using Smart Bidding to set a budget at least 15 times larger than their target CPA to allow Demand Gen Сampaigns to grow and optimize quickly. Therefore, while a smaller budget may still be effective, optimizing to achieve overall goals will take longer. However, advertisers with smaller budgets may benefit from using clicks maximization bidding strategy to quickly start collecting large amounts of data.
Conclusion
AI-powered Demand Gen Сampaigns help stimulate customers stuck in the mid-funnel. They will be a powerful advertising engine and complement your existing search and social campaigns. Migrate as early as possible and take advantage of the new video advertising properties on YouTube, Discover, and Gmail.
Demand Gen Сampaigns will allow you to generate more conversions, website traffic, and target actions. Their main goal is to assist you in reaching a broader audience across various social platforms. By leveraging YouTube, YouTube Shorts, Discover, and Gmail, you can employ captivating ad formats to attract and engage new users.
Demand Gen Campaigns has the potential to engage a wider audience on various social platforms and it will allow you to reach potential customers long before they search for your product. It is especially important for SaaS and tech companies to capture the attention of potential customers by creating visually appealing and relevant advertising and to encourage them to take further action.