Briefly about Google Analytics 4 and it's replacing Universal Analytics in July 2023
In 2019, Google introduced Google Analytics 4 as a replacement for Universal Analytics. Until July 1, 2023, users had a free choice between using the default analytics properties and upgrading to the new version. But from this date, Google transfers all users from Universal Analytics to Google Analytics 4.
The transfer is necessary for compliance with the General Data Protection Regulation (GDPR) and privacy policy. Starting July 1, 2023, data from Universal Analytics will no longer be collected, but is still available until the end of the year. In contrast, Google Analytics 4 no longer sends IP-address data to the United States, making it fully GDPR compliant.
In this article, we will talk about Google Analytics 4 and the difference from its predecessor. We will cover the migration process of a user account and give useful tips to get the most out of the platform.
What is Google Analytics 4
Google Analytics 4 is the latest version of its predecessor that allows business and website owners to understand their online audience, monitor user behavior and measure marketing performance. It has new features and improvements such as a new type of property, which means a set of reports and data from websites and apps. This property aggregates all the data required for joint analysis.
For years, analytics has been measuring desktop web metrics, while mobile analytics data has been almost overdue. For nearly a decade, Universal Analytics has been the standard for measuring website performance and traffic. However, the service was designed to interact with websites through desktop computers. While Universal Analytics is capable of measuring mobile device and app data, it does not offer standard multi-channel resource interactions.
Google Analytics 4 was specifically designed to solve this problem and improve privacy standards in data collection. Recently, cookies have been heavily criticized due to strong privacy concerns, so many companies are looking for alternative ways to collect data. Google Analytics 4 changes this approach by consolidating all statistics, including:
measurements for websites, web apps and mobile apps
analytics optimization with machine learning algorithms
increased focus on user privacy instead of cookies
the huge impact of the General Data Protection Regulation (GDPR) on the legal collection and storage of user data by websites and platforms
In previous versions of Google Analytics, measuring multiple metrics required manual configuration. Automatic setup gives access to more data. Google Analytics 4 is able to recognize and measure the following types of user interaction:
Pageviews
Scrolls
Outbound clicks
In-site searches
Video engagement metrics
File downloads
Google Analytics 4 generates better funnel reports, including cross-platform analysis. The platform helps to identify key stages in the sales funnel and understand user entry and exit points. It also defines user actions at different levels of the funnel.
The differences between Google Analytics 4 and Universal Analytics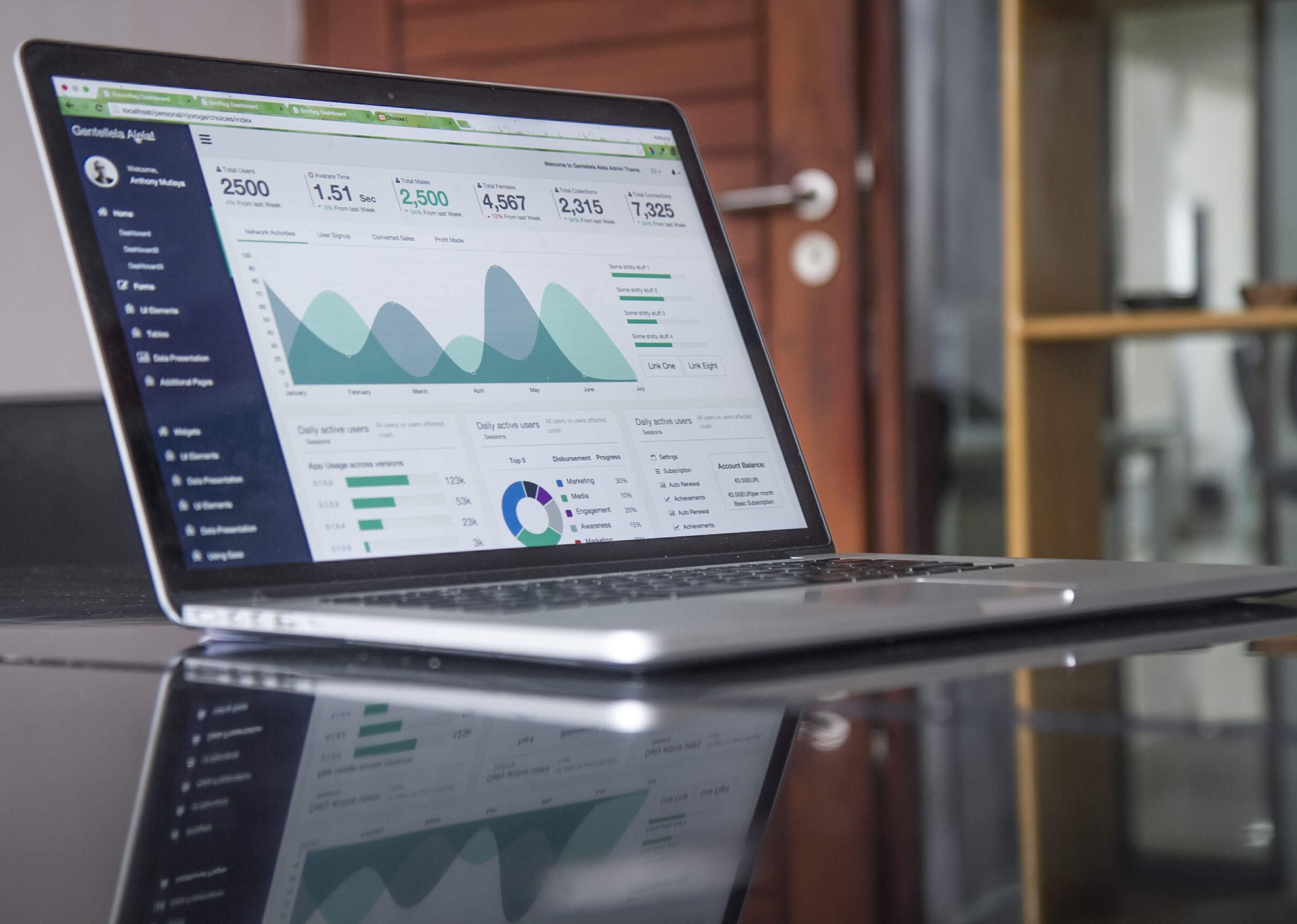 Photo by Carlos Muza on Unsplash
There are several key areas where Google Analytics 4 differs significantly from its predecessor.
New Dashboard
The most obvious change, even for new users, is a whole new dashboard. It is more optimized than the previous one. There are fewer reports on the main page. Also the updated version has a new menu bar on the left where you can navigate to:
Home
Reports
Explore
Advertising
Configure
Library
Event-Driven Data Model
Next difference is the event-based data model for more flexible and detailed tracking of user actions on websites and apps. It gives a more complete picture of user interaction across different platforms. Event tracking includes many new metrics such as attribution or demographics for more detailed reporting.
Enhanced Cross-Platform Tracking
Google Analytics 4 brings together website and app data into a single property. So businesses can track user interactions across devices. This helps understand user behavior all the way from web to app or vice versa. Advertisers can track user activity throughout the lifecycle — from acquisition to engagement, from monetization to retention — across multiple platforms.
User-Centric Measurement
In the event-driven model, it is possible to track engagement metrics such as engaged sessions, engagement rates, and engagement time. This reflects the evolution of thinking about web and app metrics. Google Analytics 4 focuses on individual users.
A new User Engagement metric has appeared. It measures the level of users engagement based on their interactions and conversions. This approach serves to better understand user behavior and personalize the experience based on individual preferences.
The Potential of AI
Google Analytics 4 combines advanced machine learning and artificial intelligence to provide a predictable experience. Analytical data is automated for easy access and use, even for beginners. Predictive metrics and audience targeting will help businesses identify valuable segments and optimize their marketing strategies. For instance, you can form a report with projected churn rate or revenue growth for full retargeting optimization.
New Privacy Standards
Google Analytics 4 solves privacy problems by providing more detailed data control options. It is designed to comply with regulations such as the General Data Protection Regulation (GDPR) and the California Consumer Privacy Act (CCPA). It supports data deletion, user-centric data controls, and provides options to handle user consent preferences.
More Power And Control
Google Analytics 4 is built for digital marketers. This is a significant difference from Universal Analytics, because the latter was not a marketers' tool, although it became a part of their experience. The new version is packed with powerful features custom-made for marketers like integration with Google Data Studio and personalized segments based on trigger events. Marketers can create segments for all conversion events in a given time period or location, allowing them to better understand users and their behavior.
The discontinuation of Universal Analytics and replacement by Google Analytics 4
Despite many updates and improvements since its launch, Universal Analytics has become obsolete. Therefore, Google decided to replace it with the new generation of Google Analytics 4, which is much better for tracking and measuring cross-channel behavior. Since July 1, 2023, Google Universal Analytics has been discontinued. Today, Google Analytics 4 is the default analytics tool that tracks website visitor data.
However, for at least six months, marketers will be able to access previously processed data. For larger online retailers using Google Analytics 360, the default changes from Universal Analytics to Google Analytics 4 is expected on October 1, 2023. Marketers must update their settings in the near future to avoid losing any data history and important information.
Migration from Universal Analytics to Google Analytics 4
Google Analytics 4 allows users to measure different kinds of data from iOS apps, Android apps, and Web. Here are the steps you need to take to migrate from Universal Analytics to Google Analytics 4:
New property
From the Account column, go to Property and create your new property with a given name, selected reporting time zone and currency. Also select appropriate industry category and business size before finalizing the creation process.
Data stream
In the Property column, click Data Streams and then Add stream from an iOS app, Android app, or Web.
Data collection
To collect data from web pages in your new property, you need to add the Google tag to your web pages.
Link to Google Ads
The import of Google Ads links is available with the Editor role on the Analytics account. If you're a Google Ads user with Administrative access, you've already been approved to share data with your Universal Analytics property.
Custom events
Set up your Google Analytics 4 property tag ID as an add-on. You can also use connected site tags to add your tag ID without changing the code on your page.
Goals and conversions migration
Use the goals migration tool to automatically migrate most conversion event and destination goals from Universal Analytics to a new Google Analytics 4 property.
Replication of conversions
You can replicate conversions from Universal Analytics to a Google Analytics 4 property to compare conversion rates and then import them into Google Ads.
Audiences migration
Migrating audiences from Universal Analytics to Google Analytics 4 helps identify the same user groups based on available data. This can be later exported to a linked Google Ads account for the same goals. You can create up to 100 audiences that will be automatically updated everywhere. You need to manually recreate these audiences in your Google Analytics 4 property to migrate them.
Getting started with Google Analytics 4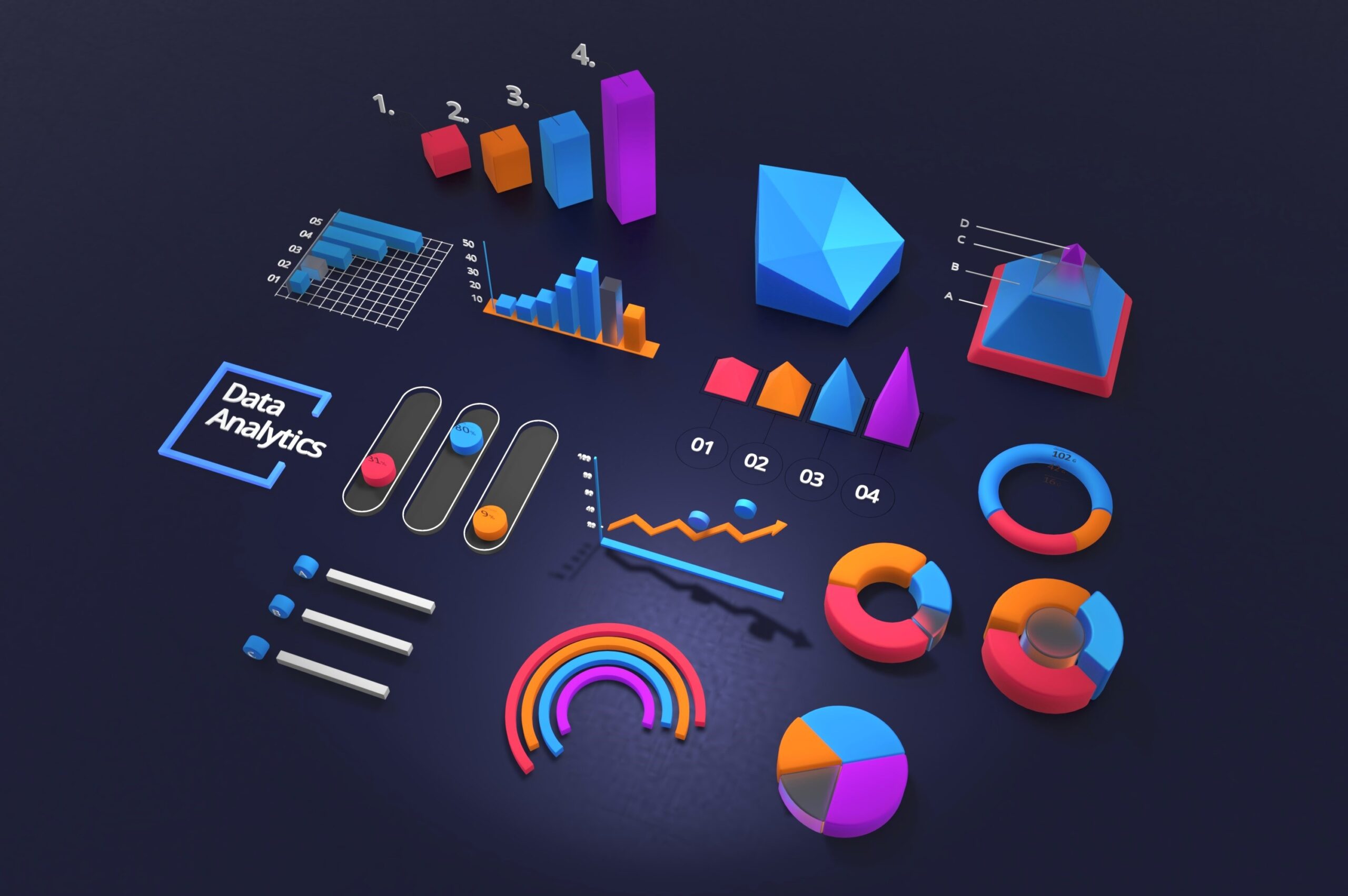 Photo by Choong Deng Xiang on Unsplash
Let's start using Google Analytics 4. There are three ways to get started:
Set up Google Analytics data collection for the first time if you are not already using Google Analytics.
Add Google Analytics 4 to a website with Universal Analytics set up. Setup Wizard will add a new property along with the current one. Universal Analytics property will continue to collect data, so you can access both with the property selector in the admin area.
Add Google Analytics 4 to the website builder platform or content management system (CMS) if you use them.
Once you've launched the Google Analytics 4 properties, you can start exploring the new platform.
Dashboard
First of all, it's time to get acquainted with the new dashboard. You will immediately notice that the reports and visualizations are in a different place.
On the dashboard you can see:
Snapshot of a property
Recently Viewed section with all the latest available reports
Insights section with the most relevant AI-driven insights
Navigation Menu for access all the other areas
Search Bar
Google has updated the Search Bar. You can enter a question and get the result in the form of a link to a report, analysis or other page with the information you need.
Here are some Search Bar questions to try out the new feature:
What are the landing pages on my website with the highest traffic?
What is the overall bounce rate for my site?
What is the conversion rate for my most popular product?
What are the key sources of traffic to my site?
What is the average session length for my website?
Reports Dashboard
From the left-hand menu on the dashboard, click the second icon from the top to access the Reports Dashboard. Here you'll find snapshots of all kinds of reports, including real-time site data. You can see all the most important data. The six dots icon is to drag and reorder snapshots. The X icon is to remove cards. The + icon is to add new cards.
Explorations
Explorations combine custom report features with the power of AI to create the most detailed reports and visualizations from scratch. You can try different segments, dimensions, and events to see how they change your reports and visualizations. For beginners, there is a gallery of templates with a dozen pre-built reports exploring some of the most useful metrics:
Free form
Funnel exploration
Path exploration
Segment overlap
User explorer
Cohort exploration
User lifetime
Acquisition
Conversion
User behavior
Ecommerce
Gaming
Conclusion
Technology is constantly evolving and updating. Everything that yesterday seemed like a fantastic future, has already become our reality today. Therefore, it's time for all marketers, advertisers, and businesses to start getting acquainted with Google Analytics 4.
Google Analytics 4 is a modern, useful service to measure traffic and engagement of websites and apps. The migration time to the new version is quickly melting away. Universal Analytics will stop collecting data shortly. You need to be ready for this. By that time, you should have Google Analytics 4 installed and configured. So follow the information above and make sure your data is available and kept.