About Microsoft
Microsoft Advertising is one of the most popular platforms for advertising with a pay-per-click model. Microsoft advertisement campaigns are displayed on Yahoo! and Bing search engines. While the company does not directly advertise on Google, Microsoft ads users can import their campaigns from Google ads.
Being Google's most significant competitor in the market, Microsoft ads has excellent potential and some obvious advantages over Google ads. Firstly, Microsoft advertisements are more cost-effective than Google, which allows marketers to work with a smaller budget. Besides saving on your expenses, you'll get a lower cost per click on your keywords as there would be less competition on Microsoft than on Google.
Another significant advantage of Microsoft ads is that most of its users are over 35 years of age with a higher average income than Google's users. Research shows that Microsoft users spend 22% more on purchases than other search engines.
And these are the people Microsoft encourages you to target. Especially if you are trying to sell something more expensive, you should try Microsoft rather than Google.
The marketing platform keeps evolving and makes it easier to sell than ever. Microsoft emphasised the users who have visited your website and did not convert and introduced a new feature to help you bring those potential customers back.
In Microsoft Advertising's May product roundup, the company has introduced Auto-generated remarketing lists, Smart Remarketing lists, and Dynamic Search Ads, among other cool new features. All of the features help marketers target the audience most likely to convert into buying products or services.
Auto-Generated Remarketing Lists
Recently Microsoft Advertising has launched auto-generated remarketing lists. These lists assist marketers in targeting consumers who have engaged with a brand before. You may already have remarketing lists, but now Microsoft actively makes up those for you automatically.
You'll get a notification from Microsoft when logging in to your account, saying that default audience targeting lists were added to your account.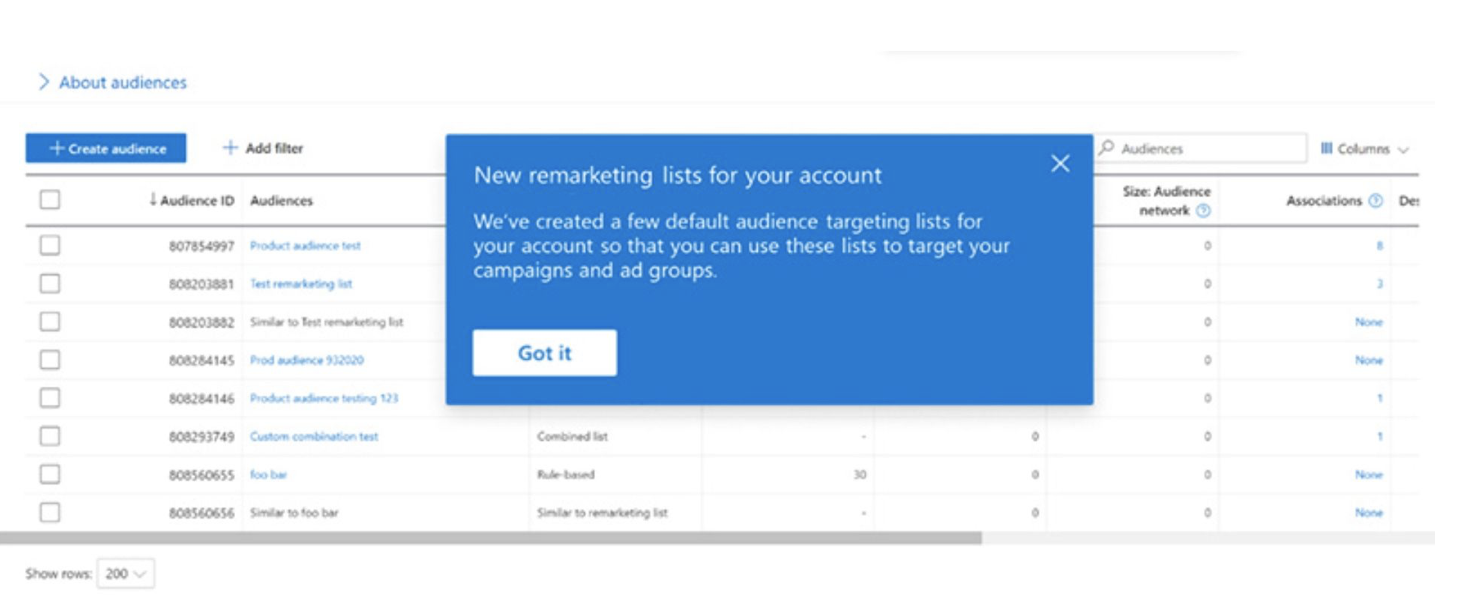 Screenshot from ppc.land
You can use these lists to target your campaigns and ad groups. Moreover, these lists provide valuable information about people who interacted with your business.
It is a great new feature because it allows you to create specific campaigns and show them to your potential buyers, encouraging them to take the next action or to look at the items they liked one more time. Customers who have visited your site and did not buy right away are one of the most potential clients that are most likely to convert into paying.
We've got you covered if you are wondering about the main benefits of using auto-generated remarketing lists. Firstly, it allows you to reach the right audience at the right time. You can get your ads in front of potential customer that has already demonstrated interest in your brand. That customer may see your ad somewhere later on, but that could be too late. The main benefit of remarketing lists is that you can target interested customers before they buy from your competitors or decide that they don't need your product anymore.
Secondly, targeting the audience that is most likely to buy from you is proven to be the most profitable. Therefore, if someone got to the checkout and was distracted and did not finish the purchase, you can remind that exact customer about something they wanted to buy with the help of data from remarketing lists. This way, you would earn more money and achieve a higher return on ad speed (ROAS), where ROAS is an indicator of how much you make compared to how much you've spent on your advertisement.
Here's how to access your auto-generated remarketing lists, according to Microsoft Advertisement:
Log into your Microsoft Advertising account
Navigate to the top menu
Select Tools
Select Audiences
Click Create Audience
Enter a remarketing list name
As simple as that! Six easy steps, and you've got a great new tool that allows you to bring potential customers back to your website.
Types of Microsoft Advertising auto-generated remarketing lists
Microsoft Ads offers three types of auto-generated remarketing lists. You can choose which suits your needs more and create your advertisement accordingly.
Here are the different remarketing list types that can be generated to help you target the right audience:
All visitors to your site from the last 30 days;
All visitors who have converted in the previous 180 days;
Visitors that are most likely to convert, according to Microsoft Advertising's audience intelligence.
Associations for Microsoft Ads remarketing lists
You may also create associations for your remarketing lists. You can choose a specific remarketing list to associate with a particular ad group or campaign. For example, if you want to target the consumers who visited your website before solely, you create an association for your remarketing list.
Here's how to do it:
Navigate to the collapsible menu on the left
Select All Campaigns and click Audiences
Select Create Association
Click on the ad group or campaign you want to associate with 
Under Ad Group Targeting or Campaign Targeting, select your desired remarketing list 
Select either Bid Only or Target and Bid as your targeting setting
Set your desired Default Bid Adjustment
Under Ad Group Exclusions or Campaign Exclusions, select the audience you want to exclude from this association
Select Save
Expansion of Dynamic Search Ads
Microsoft has introduced some excellent features in addition to auto-generated remarketing lists. One of them is the expansion of Dynamic Search advertisements. It is a great solution that saves marketers time and money. Microsoft advertising artificial intelligence scans your website and searches for potential keywords that the users would most likely type into the search engine. After that, the service targets those keywords, and users come to your website from the generated ads.
Manage Audience Ads Images
Microsoft is actively trying to differentiate itself from other search engine companies by focusing on visuals. In fact, the company believes that the future of searching for something online is visual. Think about what users search for: recipes, clothes, how-to-dos, maps, celebrity gossip. All of these things come with images. The users want to see photos rather than text today. And Microsoft proposes this visual approach and therefore invests in graphic advertisement tools.
The company is developing their platform to integrate information with images. The updates in the imaginary sphere allow advertisers to use more innovative ways of adding images to their ads.
The latest update allows marketers to manage images for their Audience ads. They can now easily upload, remove and replace the images of their ads.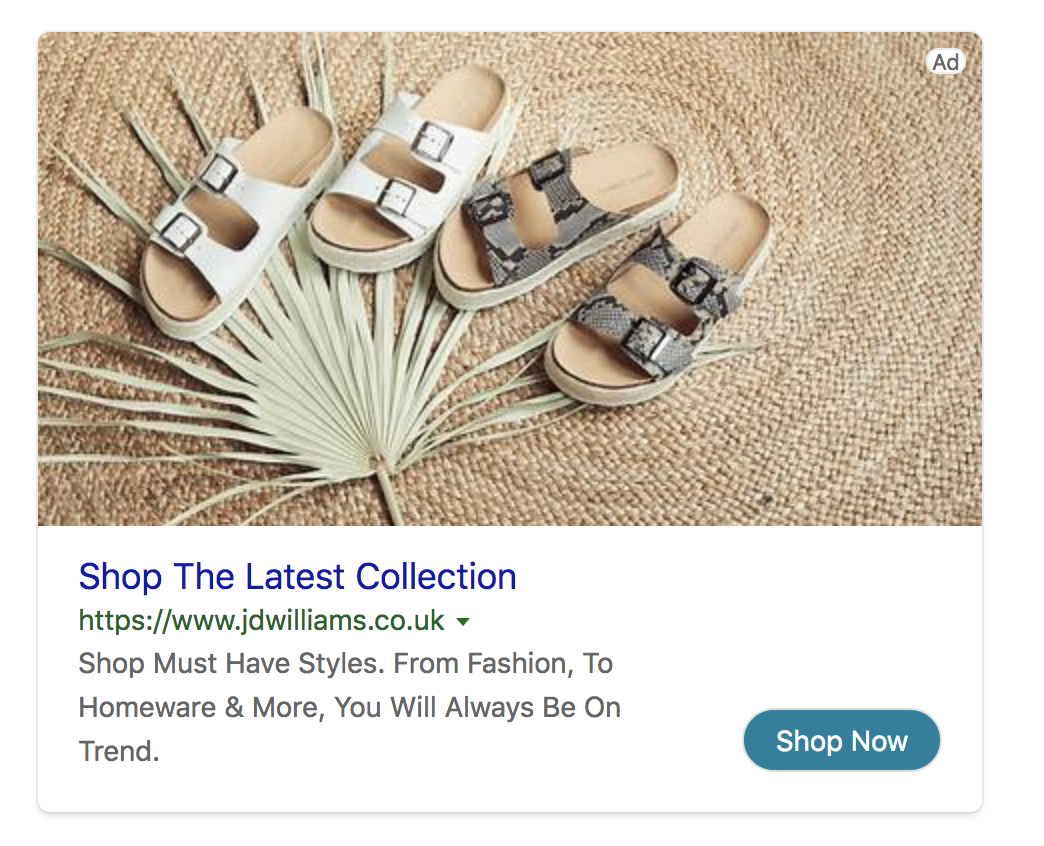 Example of an image being at the center of the Microsoft Shopping campaign
Updates for Shopping Campaigns
The big update in the shopping ads is the automatic item update service. Turning it on allows Microsoft to verify the information on your website. The service reviews the items on your website and compares their prices and availability to the information you uploaded through the Merchant Center. If there is a mistake, Microsoft will correct it and update your website automatically. The new service is truly fantastic as it saves you so much time and provides the best experience for your customers.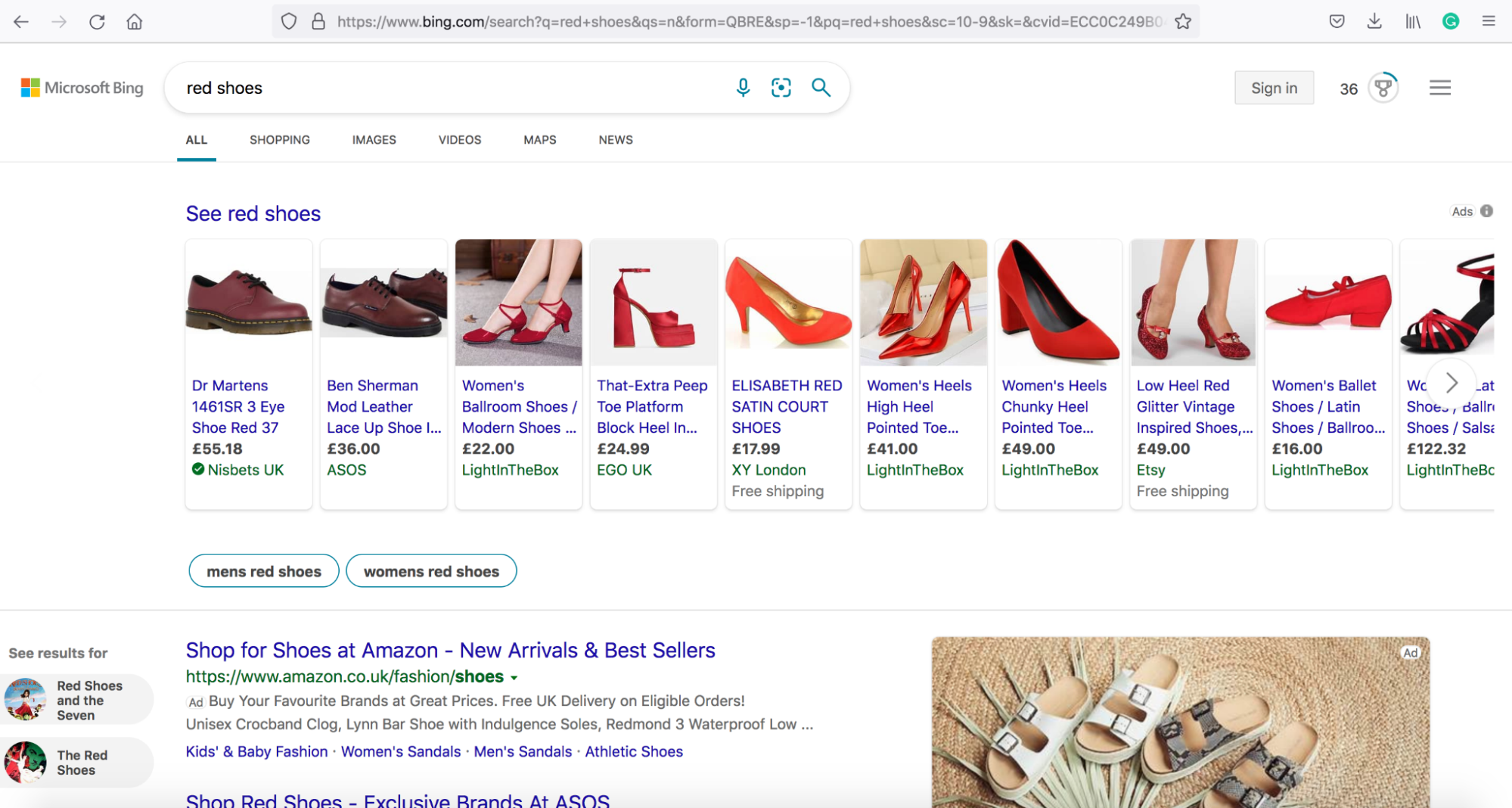 Example of Microsoft Shopping
Microsoft Audience Network Updates
CPM (cost per mile/thousand) pricing is one of Microsoft's significant updates to their Audience Network. With CPM, you can choose how much you will pay for thousand views on images and videos.
You can now also create Multi-Asset Audience Ads that include up to sixteen images, fifteen short headlines, five long headlines, and five descriptions.
And, finally, automated bidding that is coming soon to the platform will allow marketers to maximize conversions while keeping the CPC low.
Conclusion
Microsoft Advertising added a handful of new additions to the platform recently. The new features, including auto-generated remarketing lists, CPM, and Dynamic Search ads, simplify work for Microsoft advertisers.
While some of you already have remarketing lists, automatically generating those for you saves time and may help new advertisers perform better on the platform.
And with the upgrades to Dynamic Search Ads, the Audience Network, and the Advertising editor, you'll be able to reach your target audience more quickly and effectively than ever.
Link your account to PromoNavi today and access many great tools that help you with analysis, optimization, and accountability. We've got a special offer for active accounts with some spending – link to PromoNavi today and get all the tools mentioned above for free!