Probably you know about search ads on Google and Microsoft. But have you heard about search ads on Facebook? Promoting your business and products on Facebook Search can give better results compared to other placements—of course, if you know in which case to launch these ads and how to do it right. Keep reading to learn how to show ads on Facebook Search and benefit from this.
What Are Facebook Search Ads?
After you enter a search query into the Facebook search box, you see a feed with search results. Unlike Instagram, where search results include only hashtags, people, and locations, Facebook suggests more diverse content, including posts, people, photos, groups, etc. This makes Facebook Search closer to Google Search, but it is not so precise and displays only content posted within the social platform.
Unlike Google and Microsoft Search Ads, advertisers on Facebook Search can't target specific keywords. The search ads are shown on the feed (mobiles and PCs) according to the users' interests. For example, when we type into the search box the query "books," Facebook shows us the ads related to this topic.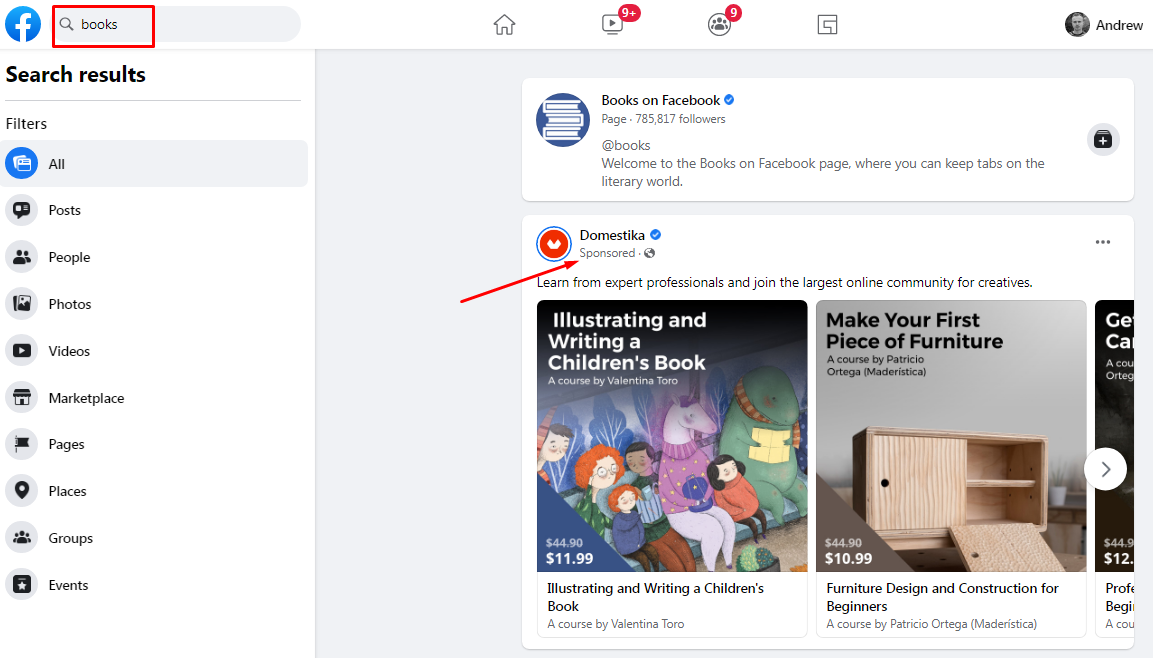 Such targeting makes search ads on Facebook relevant to the users' current interests and increases CTR compared to the ads showing on the other placements.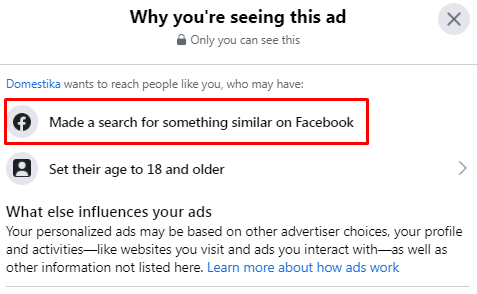 Search ads on Facebook are helpful to almost all advertisers, but there are cases when these ads perform the best, such as:
You are on a tight budget. When you enable only Facebook Search as a placement, you narrow your audience reach, but you get higher CTR and more clicks for the constant budget.
You promote specific products or services. People on the Facebook search often look for products or services nearby. If you craft creatives considering their needs, you can get impressive results.
However, if you have enough budget to show ads on the different placements, you shouldn't narrow your audience reach only to the Facebook Search. You can enable it alongside other placements and acquire more customers.
A Step-by-Step Guide to Running Ads on Facebook Search
1. Craft creatives
On Facebook Search, you can show the same ads as on the News Feed. The supported ad formats are the following:
Carousel ads. This ad format allows you to show 2 or more images and/or videos within a single ad. We recommend the square (1:1) aspect ratio for each image and video.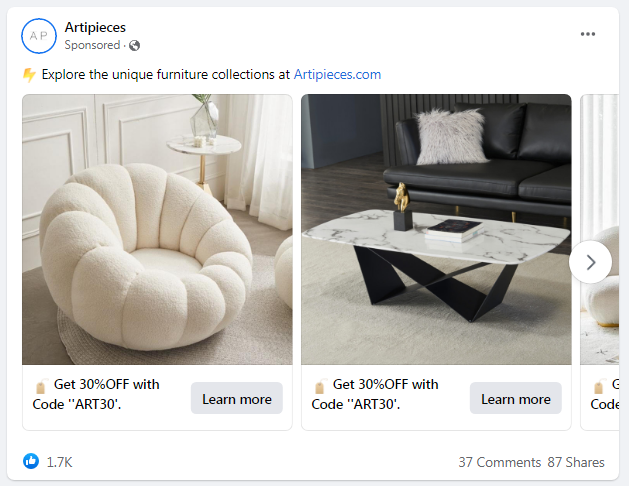 An example of the Carousel ad on the Facebook Search
Image ads. To create this ad, you should upload an image with 1.91:1 or 1:1 aspect ratio. Also, vertical images (4:5) are supported—they are more effective if you target mobile users. 
An example of the Image Ad on Facebook Search
Video Ads. For videos, use the 1:1 aspect ratio. If you target mobile users, consider creating a 4:5 ratio video.
2. Create a new campaign
Sign in to your Facebook Business Manager and navigate to Ads Manager.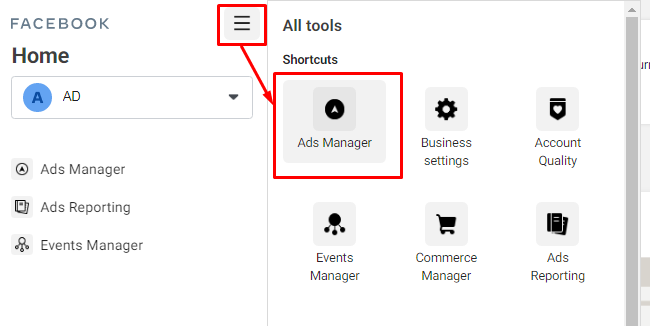 From the Ads Manager, create a new campaign.

Choose a campaign objective. The Search results placement is available for all the objectives.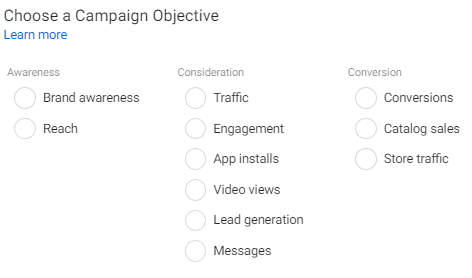 Enable the Campaign budget optimization if you want the system to distribute your budget across ad sets to get more results depending on your delivery optimization choices and bid strategy.
3. Set up the ad group and choose the Facebook Search results placement
Set your ad group as you do this when creating other Facebook Ads campaigns: enter the daily budget, schedule ads, define the audience, etc. 
Be careful of setting up too narrow audience targeting. Search placement won't drive you a lot of traffic. Too strict demographics and location settings will extremely cut your audience reach.
To show ads only on Facebook Search, go to Placements and select Manual placements.

Once done, disable all the platforms except Facebook.

From the Placements list, untick all the placements except Facebook Search results and Facebook News Feed.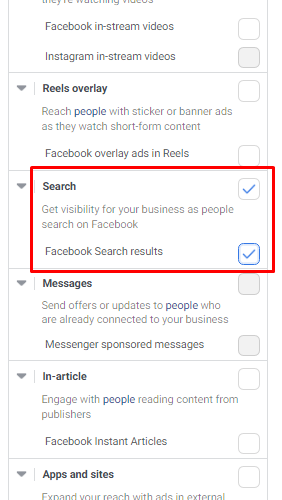 Keep in mind that if you don't enable the Facebook News Feed placement, the system will display an error, so you have to use Search and News Feed placements in pairs.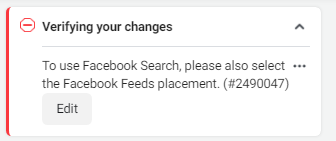 If you want to test Facebook Search ads, we recommend that you not enable more placements. Otherwise, you won't get clear data to determine whether Search ads are effective or not. 
4. Launch a campaign and track results
After you launch a campaign, you should keep track of the key metrics to effectively allocate your budget. If you want to compare your Facebook Ads performance with other channels, including Google Ads and Microsoft Advertising, you can link your ad accounts to PromoNavi and track cross-account performance in real-time.