As you might already know, Instagram is no longer simply a photo-sharing app. Last year, Instagram's creator, Adam Mosseri, said it himself: he stated Instagram's team was focused on improving Shopping and Videos, among other key features on the app.
For many businesses, Instagram is increasingly becoming a primary source of advertising. In fact, Instagram ads can reach over 1.2 billion people over the age of 13. We invite you to read this article if you want to sell and advertise on Instagram effectively. We will discuss an excellent advertising formula known as PASO and how to choose the proper ad format.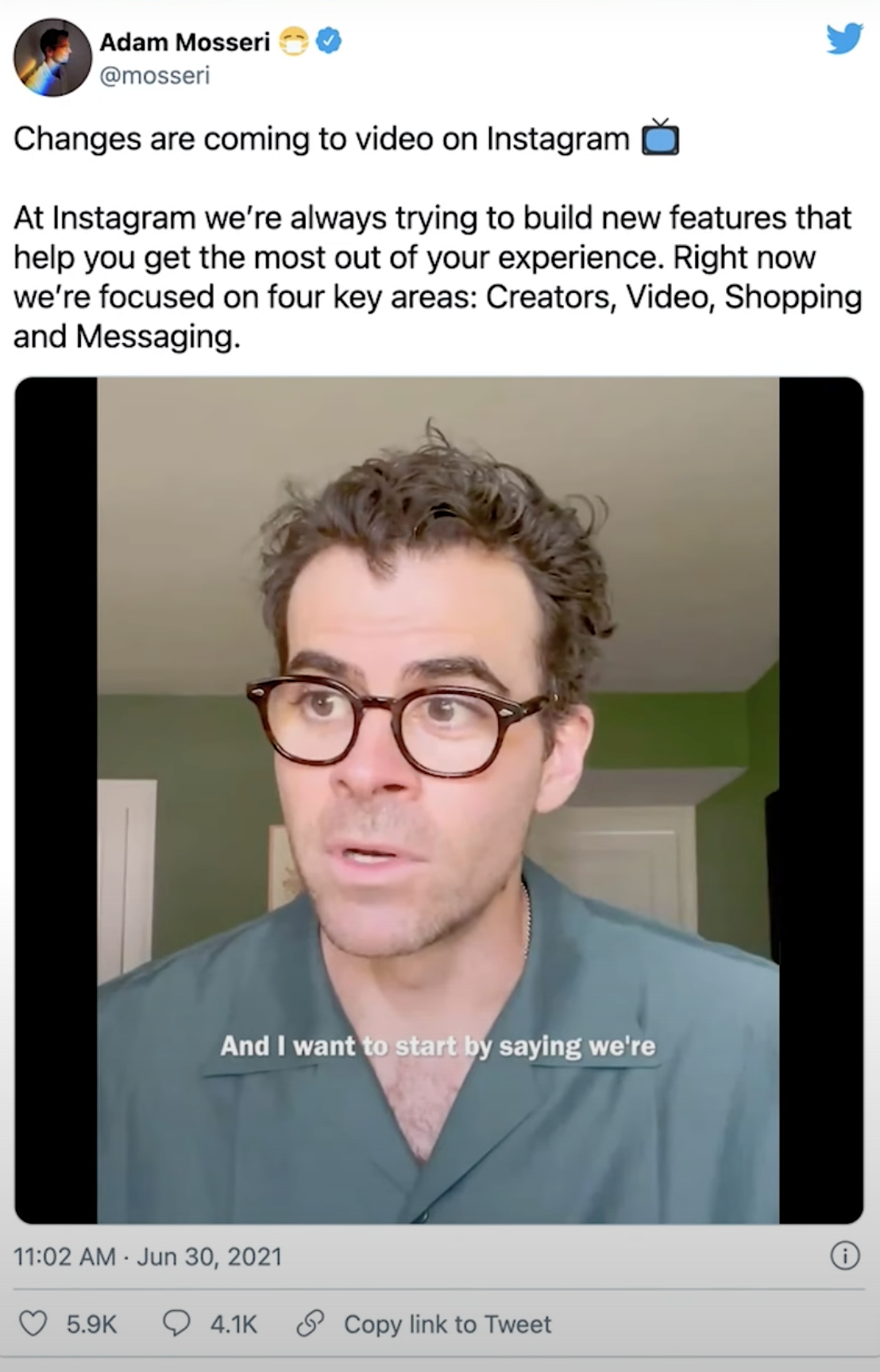 Instagram ads are posts for which businesses can pay. Instagram shows those paid posts to targeted users. Businesses can target users based on their age, location, and interests.
Instagram ads appear throughout the app, in users' feeds, Stories, Explore, and more. They look similar to regular posts but always contain a "sponsored" label to indicate that they are an ad. They also often have additional features like links, call-to-action-buttons, and prices. We discuss the different types of advertising formats on Instagram below.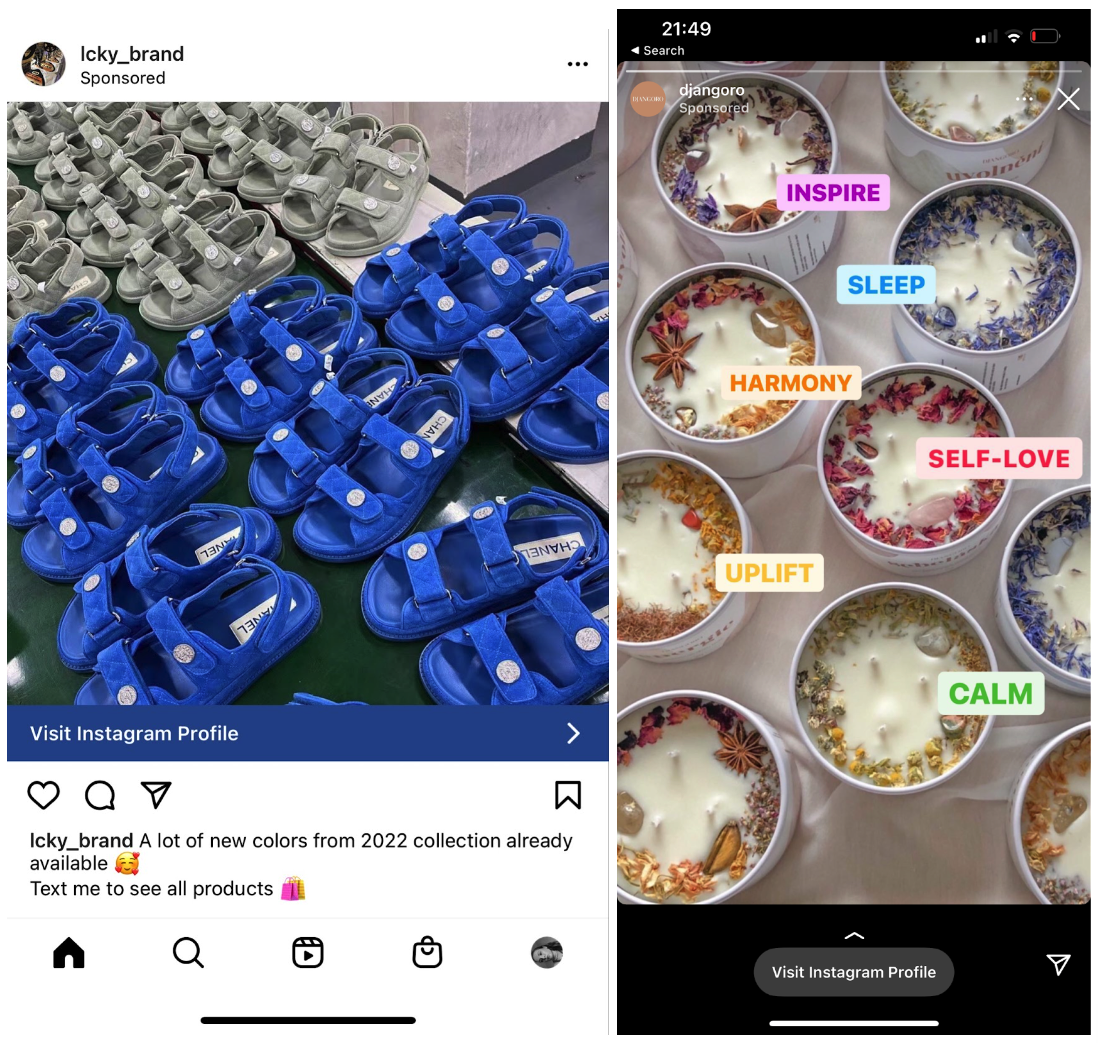 How to advertise on Instagram
If this is your first Instagram ad, you must understand that Facebook owns Instagram. To create ads on Instagram, you first need to create a manager account on Facebook and connect it to your Instagram account.
There are two routes for creating Instagram ad campaigns: promoting an existing post and starting a new one via Ads Manager.
Instagram Advertising Method 1: Promoting an Existing Post
Promoting an existing post only takes a few taps and can be done from the Instagram app. Even though it is a faster route, it lacks the customization options available in Ads Manager. However, If you have a post performing well in terms of engagement, you might as well just boost it. On a Facebook Business Page that is connected to your Instagram account, just click Promote on the post you wish to turn into an ad. You'll be prompted to choose your preferred audience, destination, budget, and duration for your ad to run. Finally, tap Create Promotion, and here you have it, a paid Instagram ad.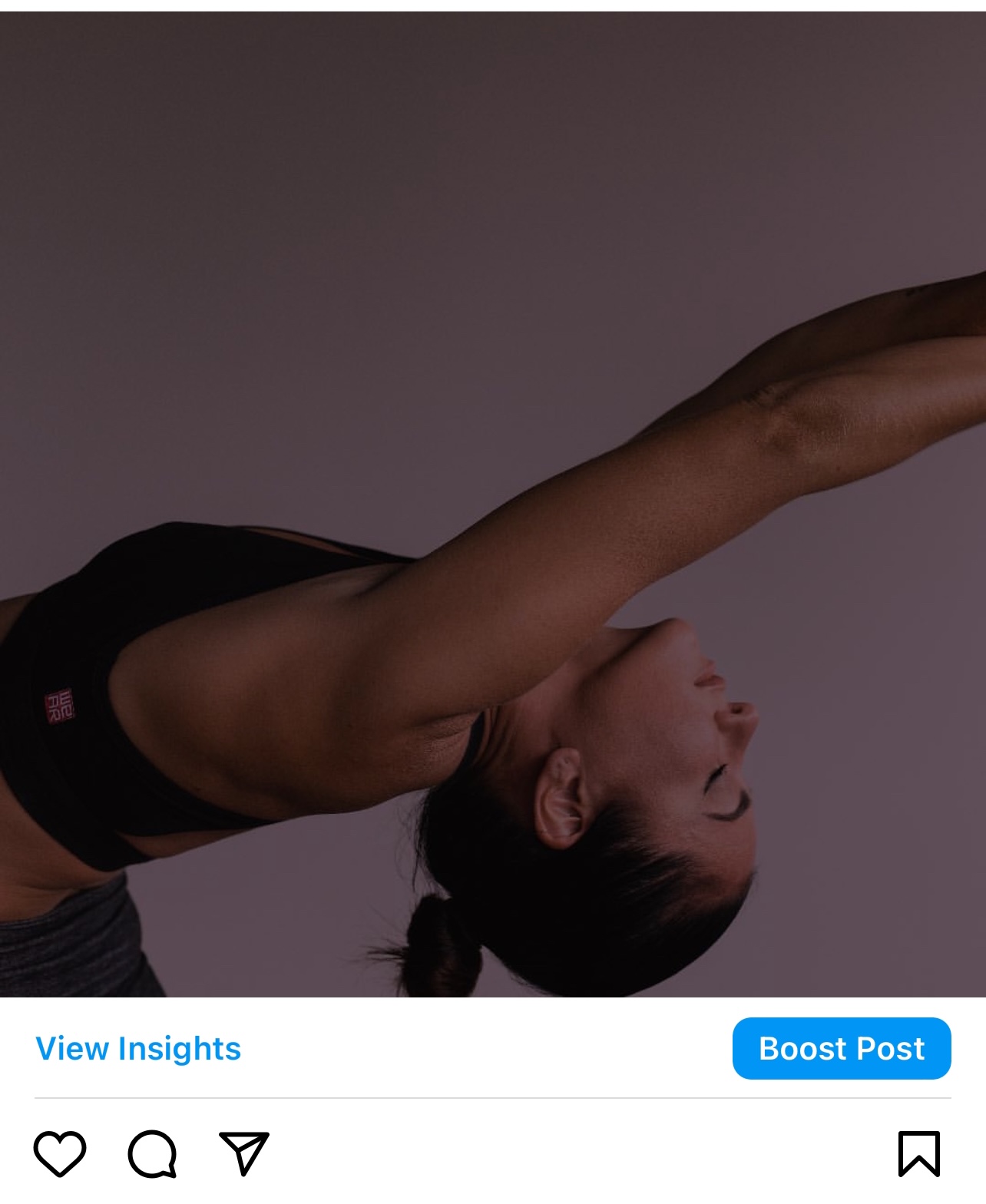 Instagram Advertising Method 2: Creating Instagram ads using Facebook Ads Manager
Step 1: Choose your objective
To start, go to Ads Manager and click +Create.
Then, you'll need to choose your campaign objective from the list below:
Awareness: Brand awareness / Reach
Consideration: Traffic / Engagement / App installs / Video views / Lead generation / Messages
Conversion: Conversions / Catalog sales / Store traffic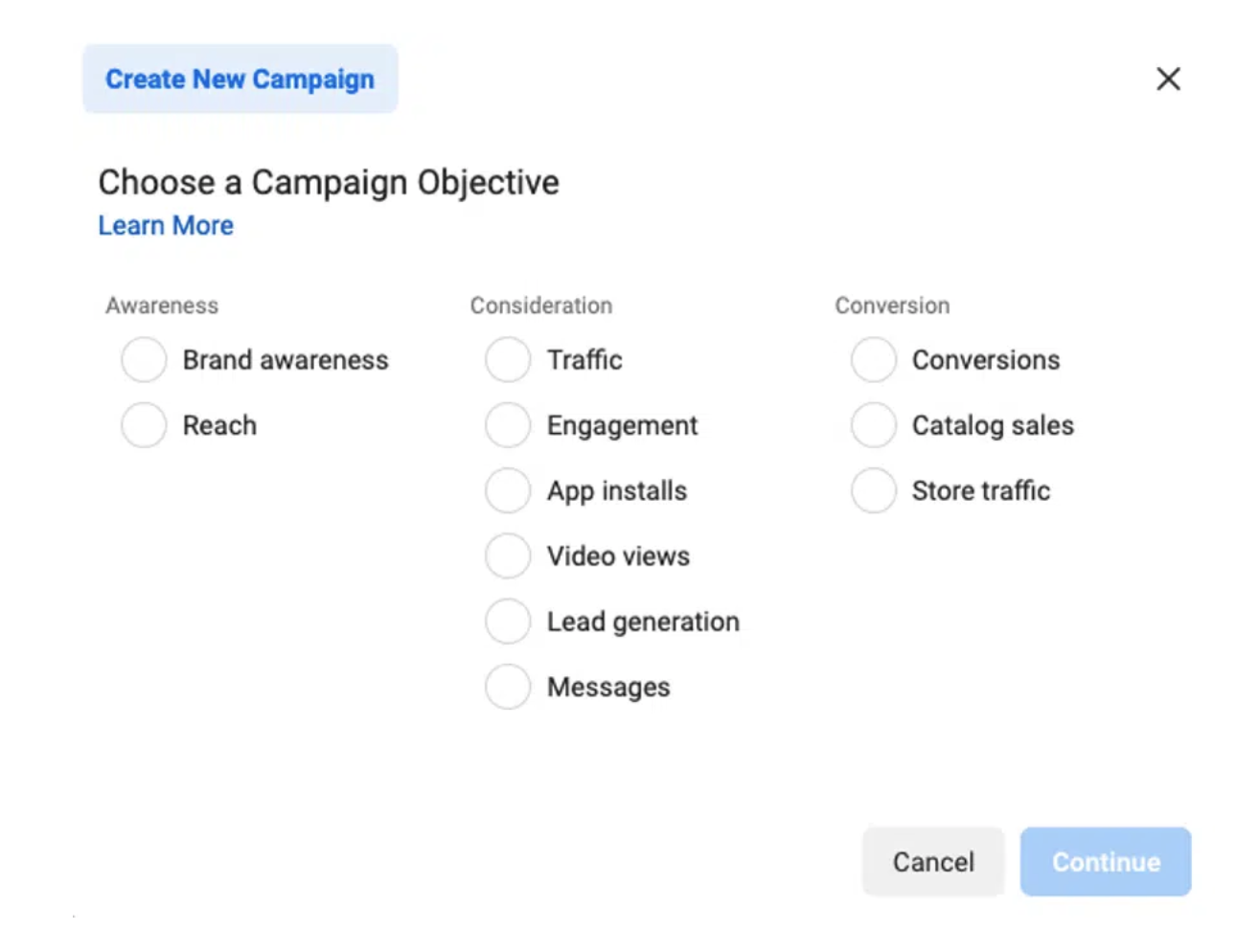 Most of the objectives are pretty self-explanatory. Thus, brand awareness would increase awareness of your brand among users who haven't heard of it yet; video views would get more views from users who would most likely watch it; messages would get users to send messages to your brand account and so on.
After selecting your objective, you'll be prompted to name your campaign. 
Finally, you'll have the option to turn on Campaign Budget Optimization. This option allows Facebook's algorithm to determine how to spend your budget across ad sets. 
Step 2: Choose your budget and schedule
In this step, you'll choose how much you want to spend and how long your campaign will run.
For your budget, you'll have two options:
Daily budget: Set a maximum daily spend, useful for always-on ads.
Lifetime budget: Set a maximum spend for your whole campaign, valid for advertisements with a precise end date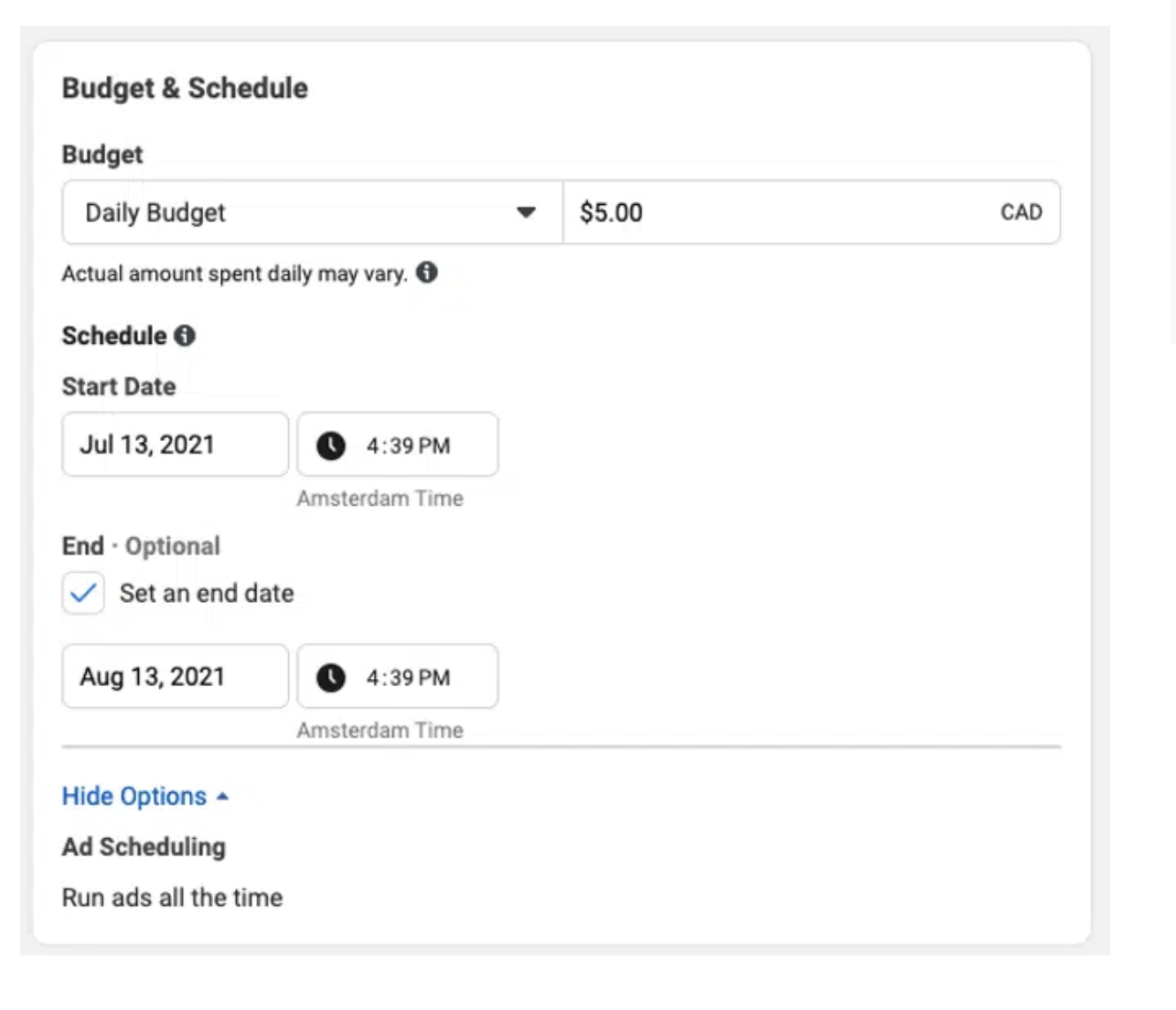 Step 3: Identify your audience
Now you need to define your audience targeting. If you don't have previously saved customer data, you must create a New Audience. You can build a new audience based on demographics, interests, and behavioural targeting.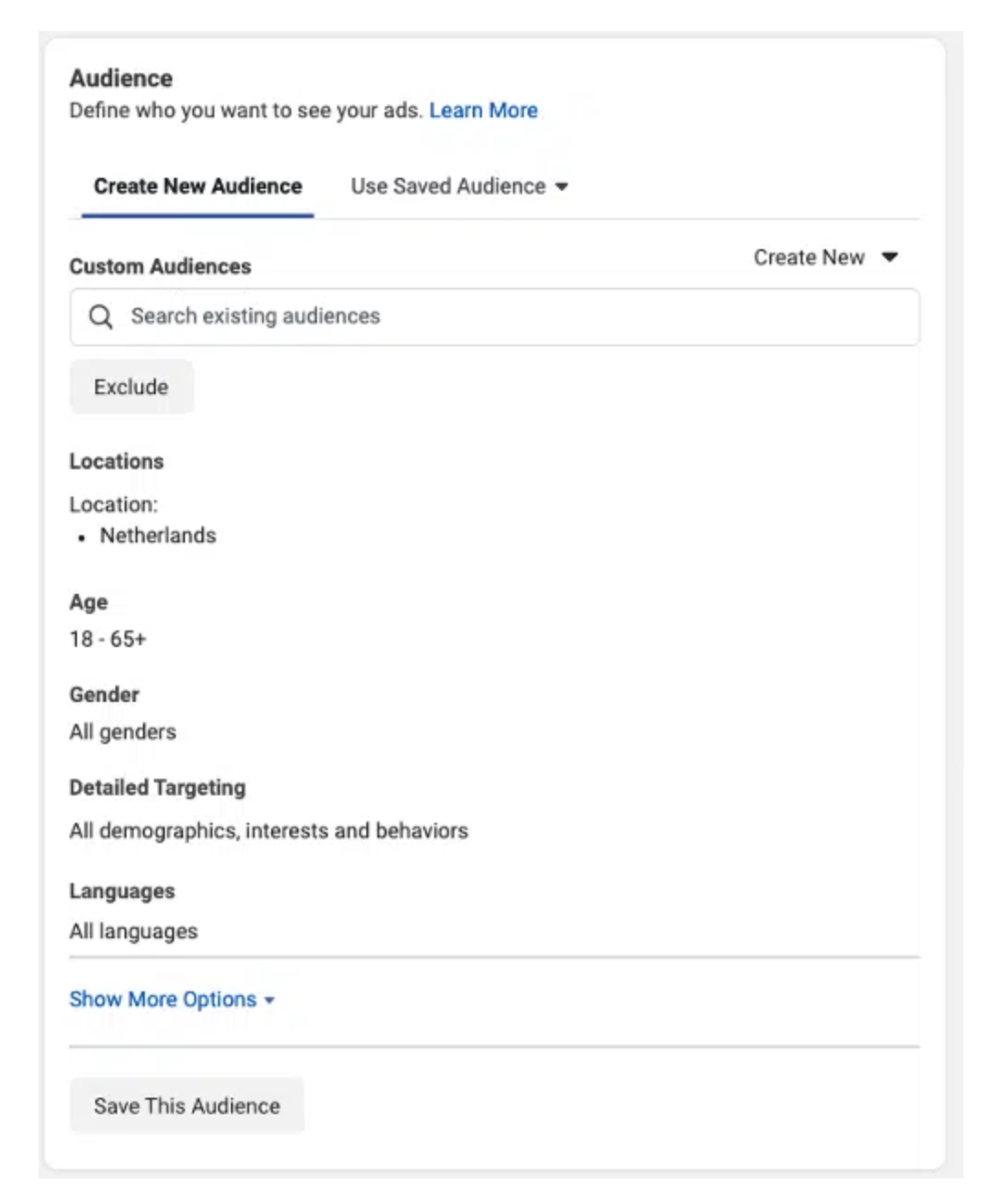 Step 4: Select your ad placements
In the Placements section, you can decide where your ads will appear.
There are two options:
Automatic Placements: Ads will be shown to your audience wherever they're likely to perform best.
Manual Placements: You can choose specifically where your ad will appear (and not appear).
Step 5: Create your ads
Now it's time to create the actual ad. Start by choosing your Facebook Page and corresponding Instagram Account. Then you can select your preferred ad format.
Instagram users find new products and brands through paid ads; it's a fact. But the question is how to reach those people and get them interested in your products or services? If you want to create effective, high converting, and profitable Instagram ads, firstly, you need to make sure you're using the right kind of ad format.
Today Instagram offers seven different ad formats that you can choose from:
Image
Video 
Carousel
Stories
Instagram Shop
Reels
IGTV
Of course, it's up to you which first to choose. Your business and goals will also impact your choice. It would help if you remembered that choosing the wrong ad format may negatively impact the success of your ad, no matter how catchy, funny, or creative they are. Therefore, we advise you to never go with the default setting and take some time to consider what format would work the best.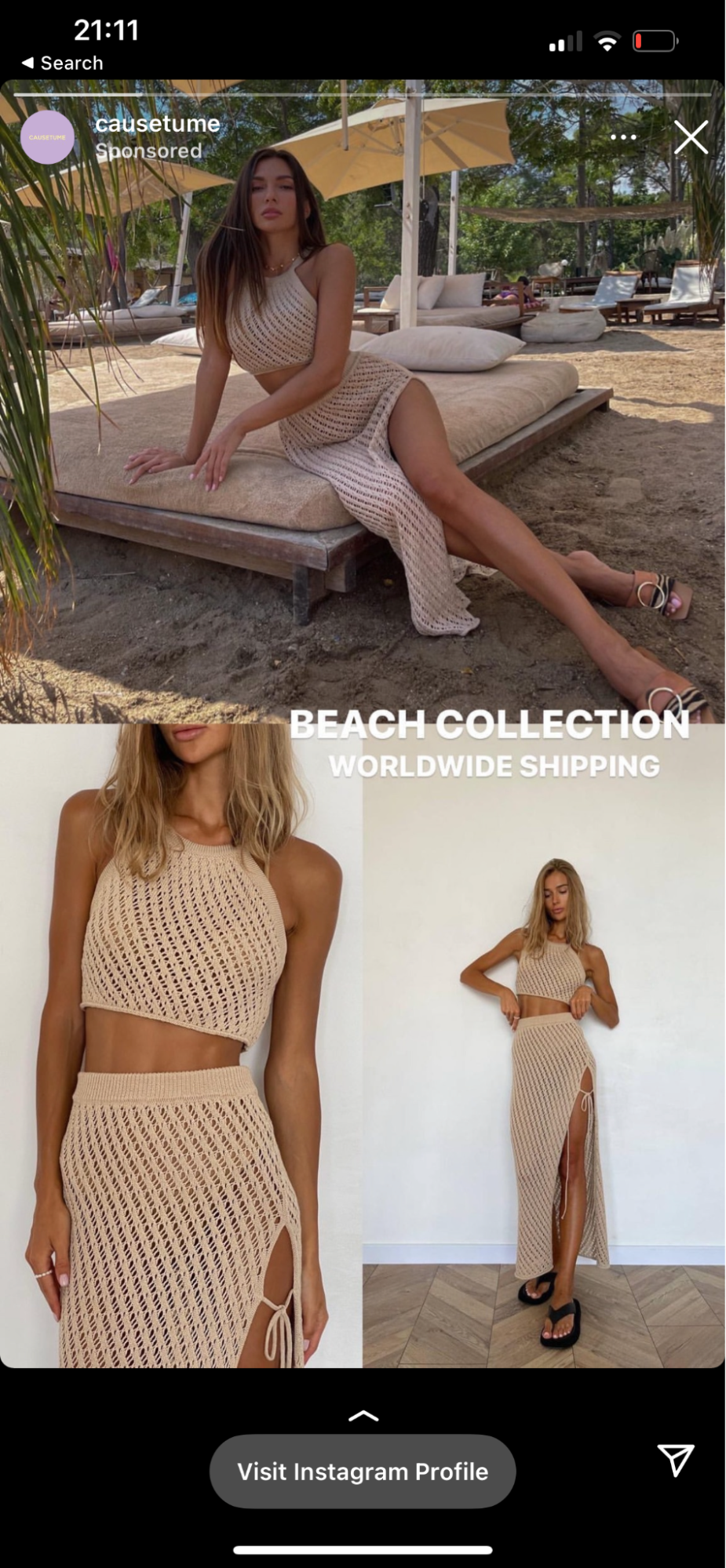 Even though Instagram started with photos, now the focus is on videos. Instagram openly promotes reels nowadays. It's a vertical video with pretty much all the features of its competitor TikTok.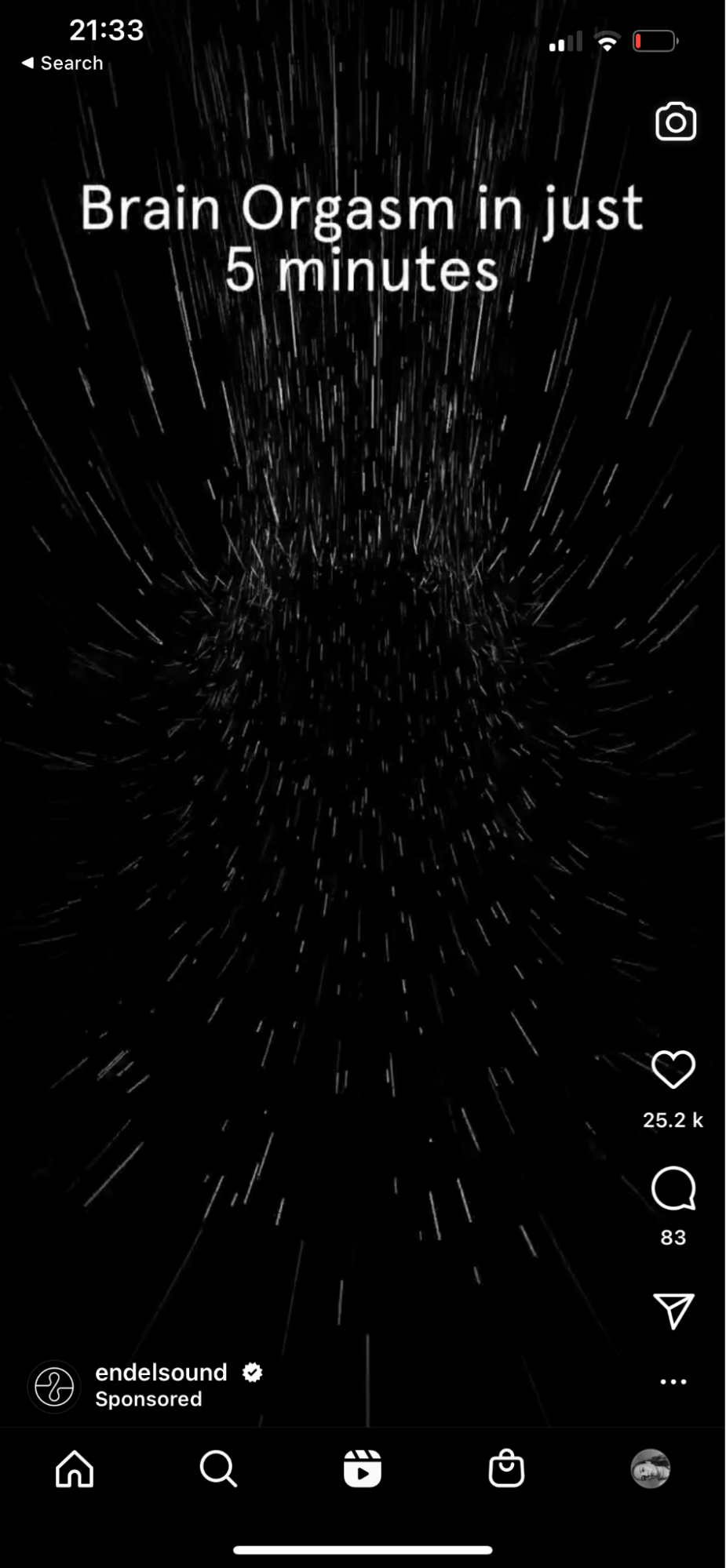 If you are familiar with TikTok, you can easily imagine reels. You can post Instagram reels that will be shown to the users depending on their interests. And their interests are determined by the algorithm according to the videos they watch and posts they like. Therefore, your video might get popular beyond your following based on its content. Often reels get shared among friends or become popular because of the background music.
One way of advertising on reels would be creating a bomb video and waiting for it to go viral for free. Luckily, there is another method that will definitely get you more clients. And the technique is creating a paid reels ad.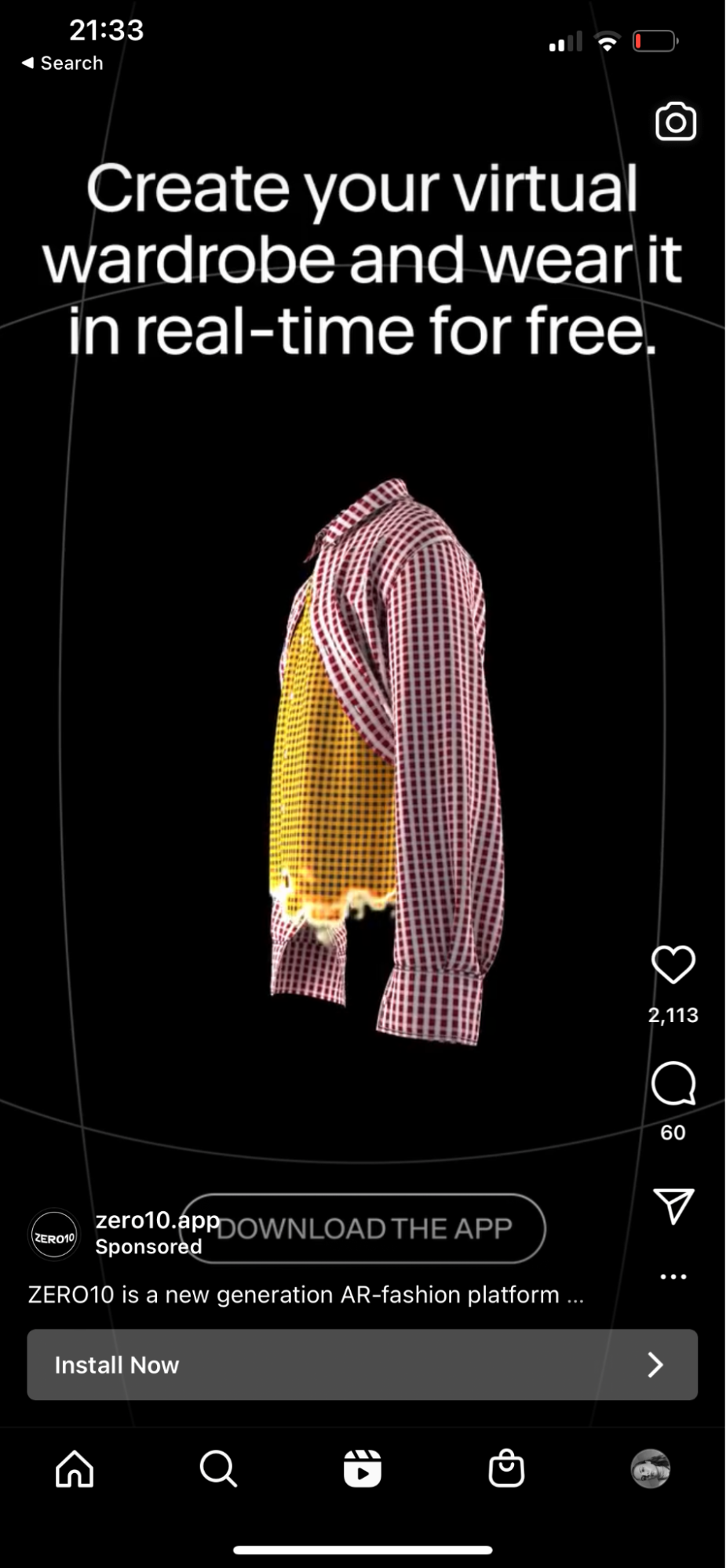 Why is reels the format you should go for in 2022? Firstly, because the audience's attention is on vertical videos right now. And secondly, as it is still a relatively new feature, Instagram wants to promote it and make all its users jump on the reels trend.
Therefore, reels get some algorithmic support. This way, Instagram rewards its users and advertisers who help them to get their new format in front of as many users as possible. This happened with stories, carousels and everything they have ever launched. That being said, Instagram reels is a powerful advertising tool right now.
To set up a reels Instagram ad, you first need to log into your Facebook ad manager account. Once you're in, you need to choose your objectives and targeting options, then choose manual placements and select reels. You can upload an existing reel that you already have or create a new one.
We would undoubtedly recommend creating a new reel when you want to make it profitable. When you invest money into something, you should aim for the best outcome possible.
Scripting Your Ads
Even though there is no perfect marketing formula that fits all businesses, there is a specific way of ad scripting that is proven to be more successful than others. It's called PASO, which stands for Pain, Agitate, Solution, Outcome, and gets right to the core of what's essential. 
The script written according to PASO will hook your reader right from the beginning, keep them engaged throughout the ad and let them take action at the end. Understanding this strategy will help you improve your Instagram ads and make you a better advertiser on any platform.
You present your customers with the problem.
Agitate it by showing them how bad it is.
Move on to your solution.
Wrap it up in the result and the outcome of their experience.
One sentence for each word would be enough; each should be less than 60 seconds and no more than 140 words.
Other Things To Consider
Keep branding and messaging upfront: the first few seconds of your ad will determine whether a viewer will stop scrolling and watch the whole thing. That's why it's important to start your ad with the key message and showcase your branding within the first 3 seconds.
Design for mobile: film in vertical (9×16);  minimize the amount of text in your ads; choose bigger font; add animation to engage viewers; Keep videos short.
Design for sound-off consumption: use visual elements to tell your story and deliver your key message without sound; add captions if needed.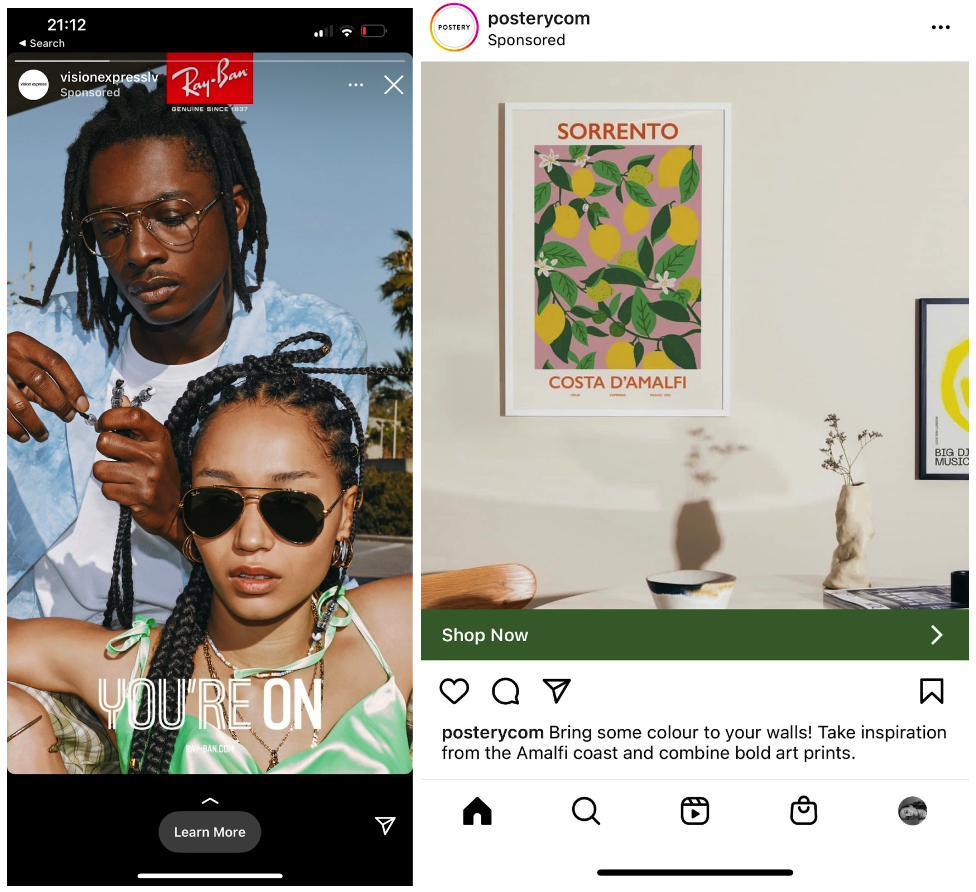 You can easily observe how effective your Facebook and Instagram campaigns are in PromoNavi dashboard. Try connecting your accounts today, enjoy a straightforward interface, and save yourself a lot of time.