Digital marketing trends change so fast that it's hard to keep track of each one of them. Therefore, advertisers are at a loss. What marketing strategies to prioritize? What platforms to invest in? What influencers to collaborate with? Luckily, HubSpot, Rock Content, Litmus, and Wistia launched a new report to help marketers understand what strategies work best in 2022 and what trends are worth following.
More than 1600 B2B and B2C marketers worldwide shared their data for the 'State of Inbound Marketing 2022' study. Let's explore what they found. This article will cover the hottest emerging digital marketing trends, including the most effective marketing strategies and profitable channels.
Follow the advice in the report and learn to work smarter, not harder. In fact, HubSpot and their partners found that quality content wins over quantity. They also emphasize that marketers should invest in short-form video and social media influencers as it's all about digital engagement, after all. Social media is the number one marketing channel for the second year, with Instagram, YouTube, and Facebook leading.
Emerging Social Media Marketing Trends
Social media has been a top marketing channel since 2021, and its popularity continues to grow. Innovative and creative ads start trends and go viral, making marketers compete for the biggest number of views and work harder than ever to create niche content. In 2022, social media teams will continue to build their brands on Instagram, YouTube, and TikTok. While Facebook has the best ROI for social media ads versus other platforms, both B2B and B2C brands view TikTok as a prosperous platform.
83% of marketers believe creating higher quality content less often is more effective. That being said, one engaging ad that fully grabbed a customer's attention and took them on a journey to fall in love with the brand is much more effective than five static posters that the customer never noticed.
One of the most popular ways of advertising on social media in 2022 is influencer marketing. That's not surprising as the global influencer marketing industry is predicted to surpass $16B in 2022. This year, companies are also readily investing in mobile-frinedly website design, short-form videos, and virtual events.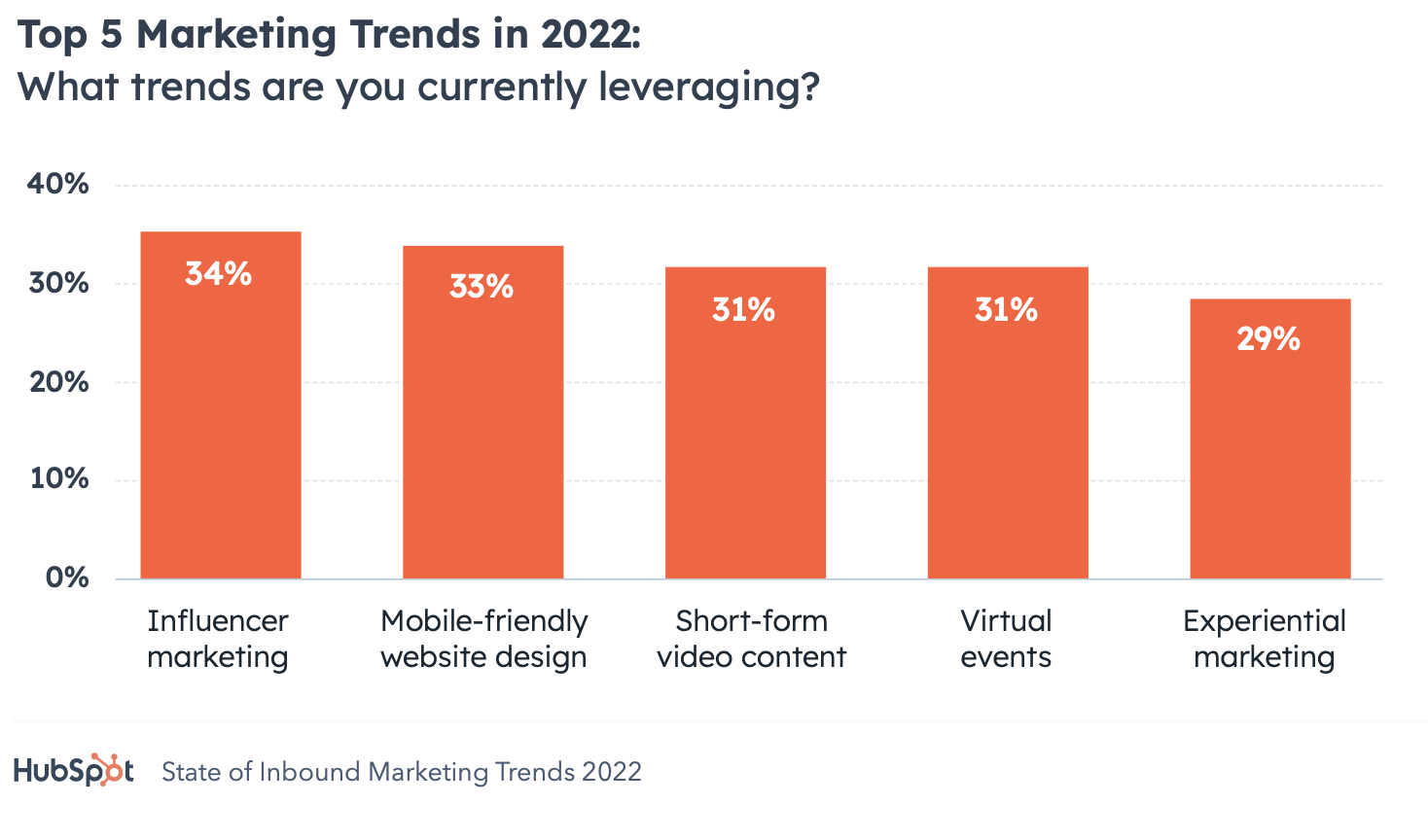 All the graphs in this article are taken from HubSpot 'State of Inbound Marketing 2022' study
Among the most significant social media marketing challenges, companies named creating engaging content, reaching the target audience, finding ideas for new content and gaining and keeping followers.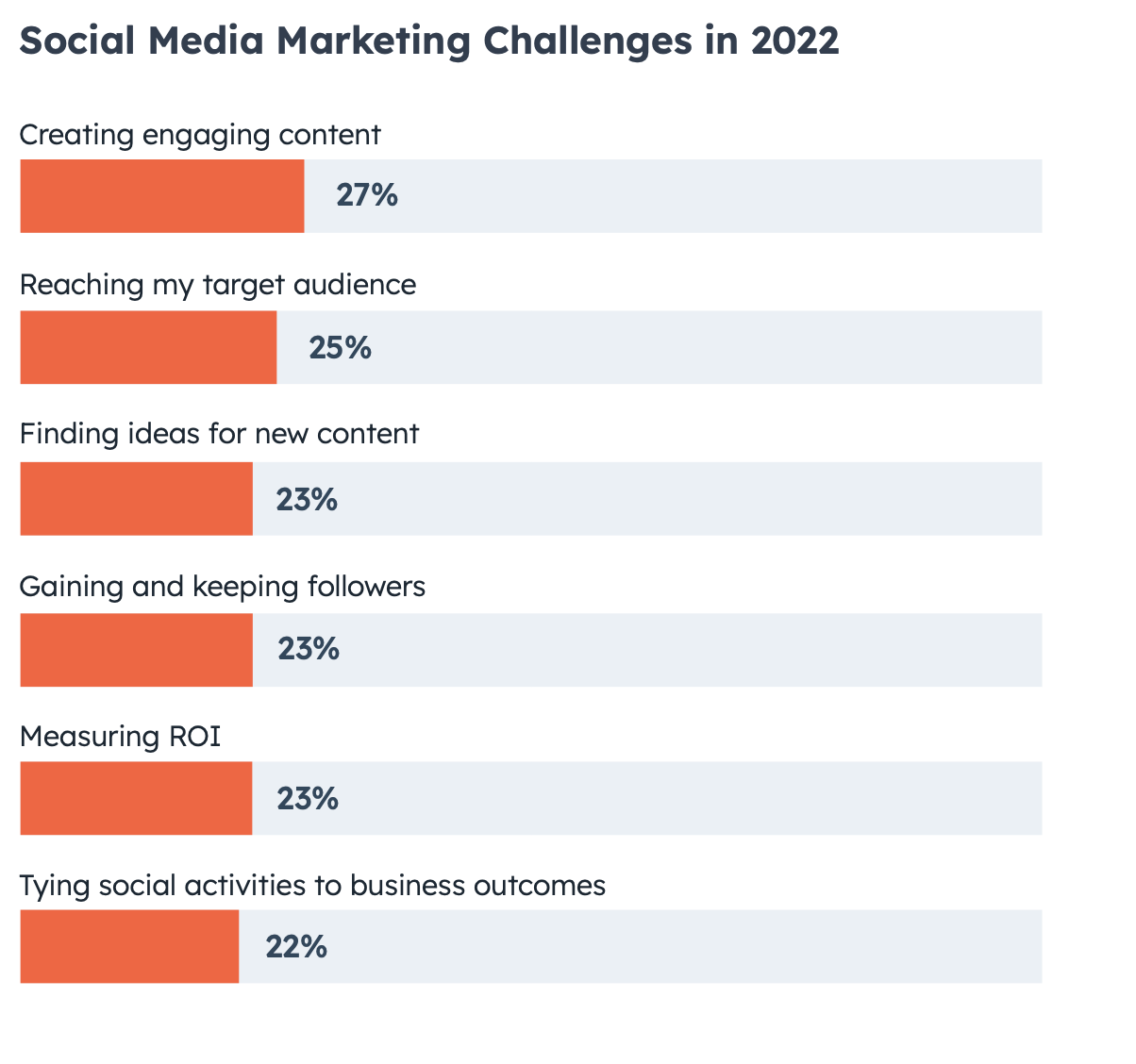 Marketers believe 6 to 9 pm on either Tuesday or Thursday is the best time to post on social media. While it's common to post 4-6 times per week, some businesses choose to post every day on some of the platforms, while others only post 2-3 times a week on Instagram.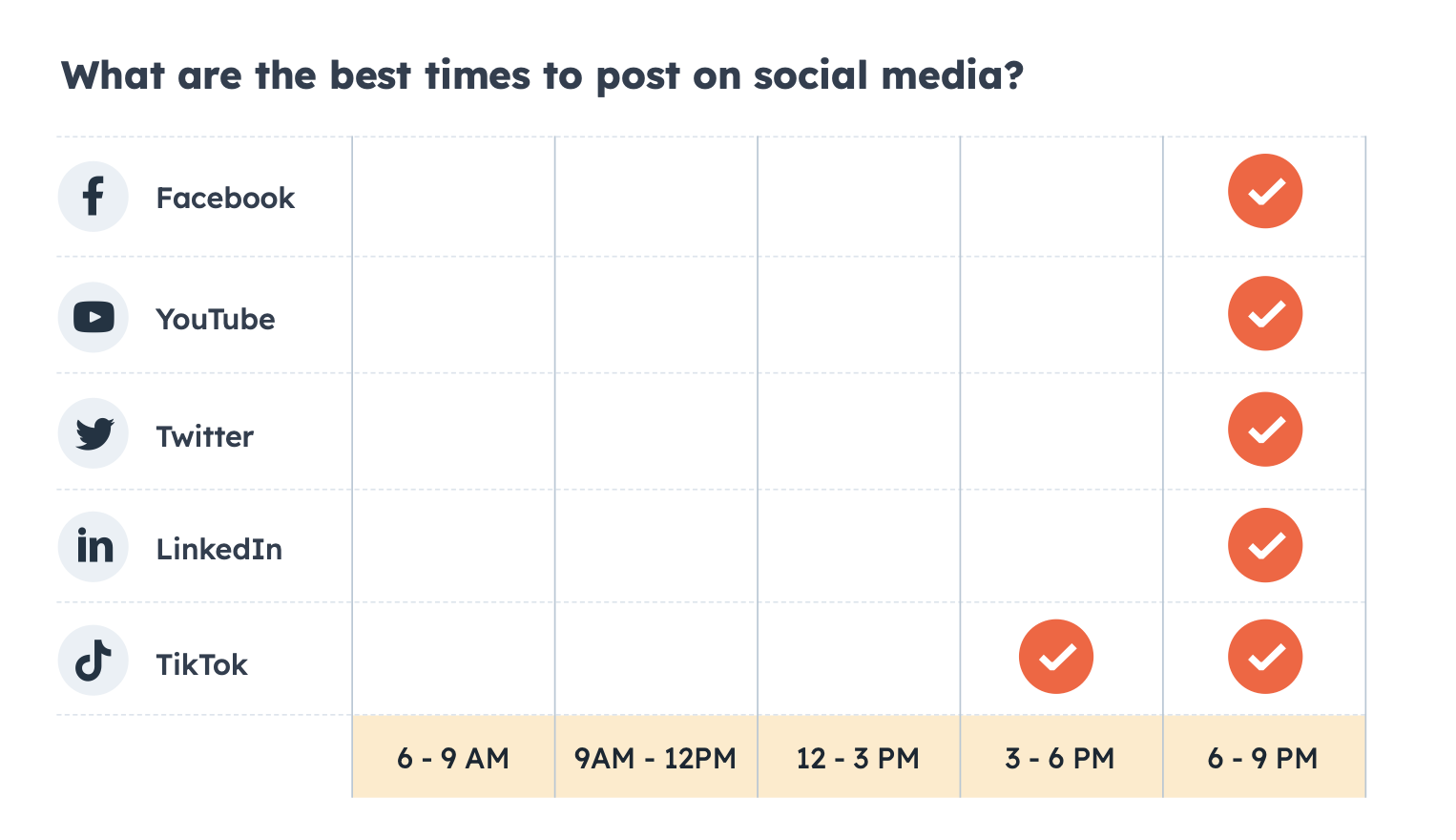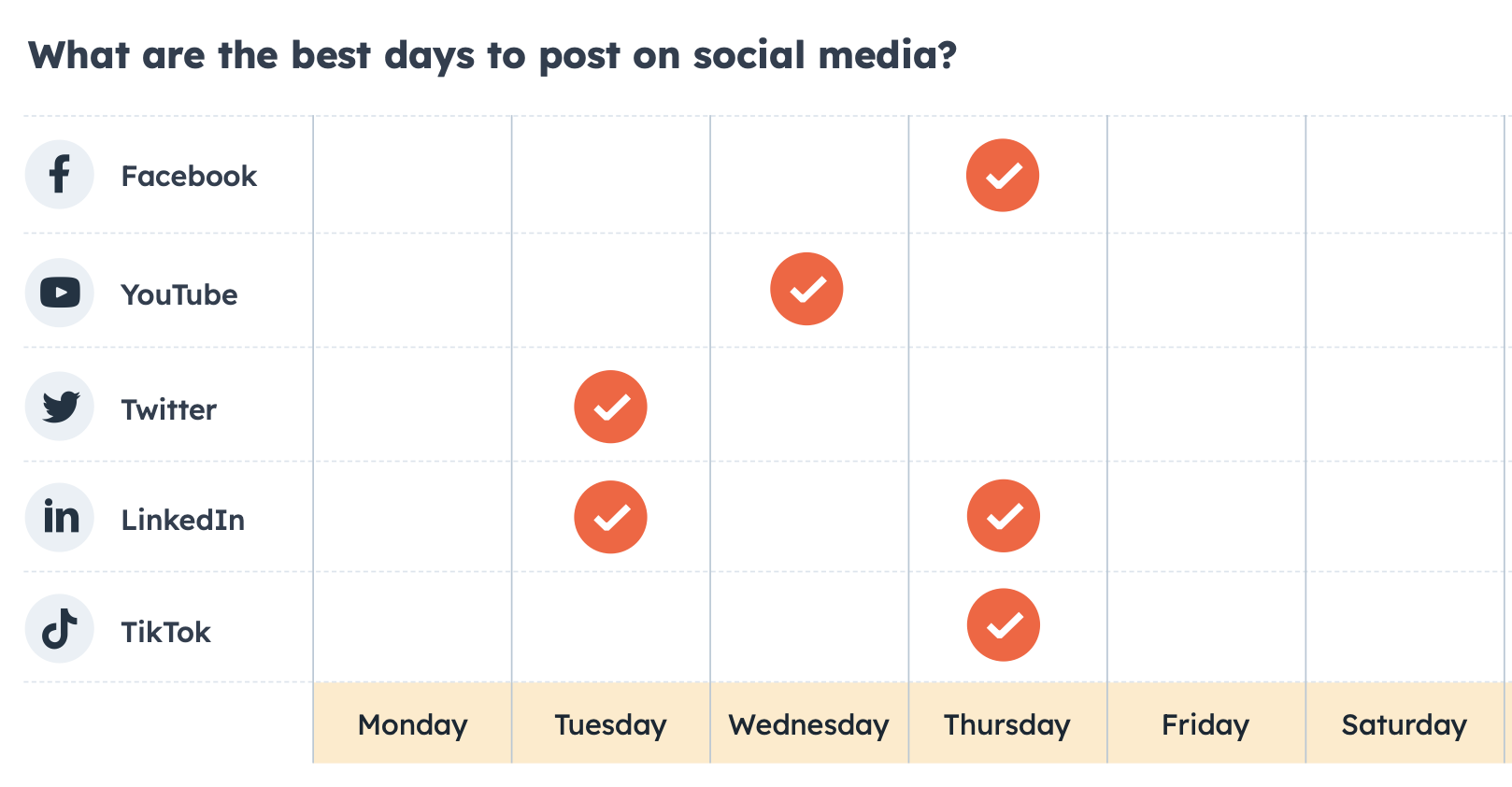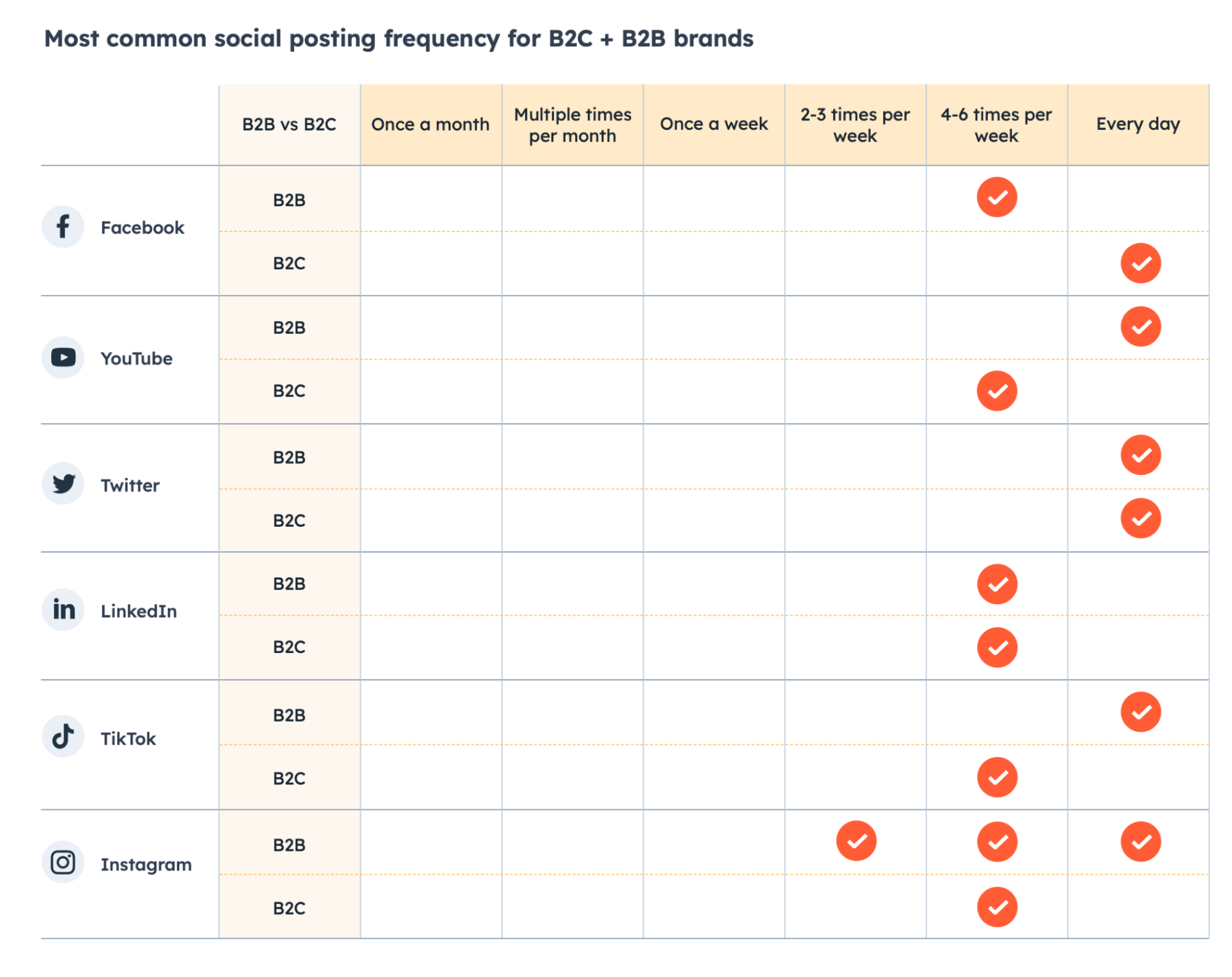 Influencer Marketing Trends
68% of marketers work with influencers, and 88% have a dedicated influencer marketing budget.
If you're wondering why some businesses spend more than $500K on influencer marketing annually, think about how much you spend identifying and targeting your audience.
Most brands spend more than $50K each year on influencers. Their goals usually include increasing brand awareness, reaching new audiences, and growing media following.
However, many brands turn to influencers because they already have a big following; they produce organic traffic and have a loyal audience. Therefore, instead of finding the best audience to target, you just need to find the right influencer. When trying to find one, you need to consider what they are known for. For example, if you are trying to promote clothes, the influencer you should look for should be a fashion diva; if you are trying to sell protein, you need to look for a fitness instructor and so on. Fashion, fitness, health, travel, beauty, and family are the top categories of products for influencer marketing campaigns.
In addition to your budget and your audience's interests, you also need to consider the influencer's number of followers. There are four types of influencers based on their popularity: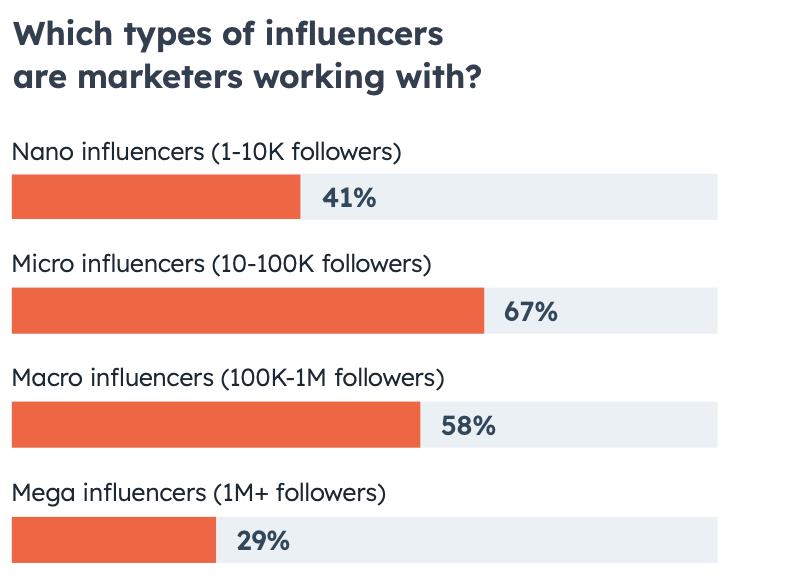 Nano influencers have between 1K and 10k followers. Working with one of them would be perfect for a small business with a little budget. Here the most important thing is to choose the right person; the match has to be 100%. For example, if you are selling local milk, you should consider collaborating with a local chef with an online presence that is known in your city.
Micro influencers have between 10K and 100k followers. They prove to be the most effective. Although they have fewer followers than macro and mega influencers, their posts often reach more people due to their high level of engagement.
Macro influencers have between 100K and 1M followers and are in second place in effectiveness.
Mega influencers have over a million followers and are at the bottom of effectiveness.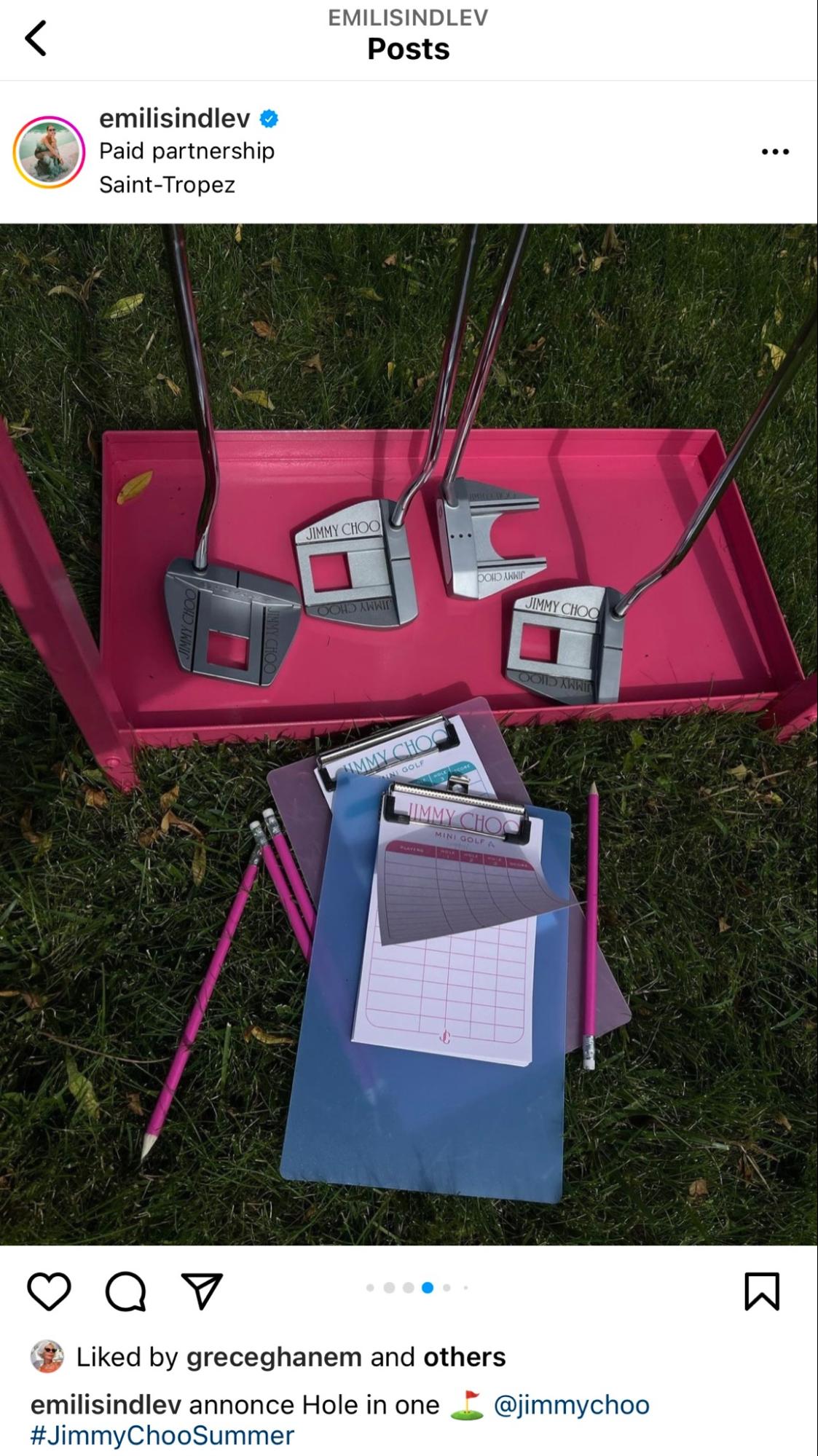 Macro influencer Emili Sindlev promoting fashion brand Jimmy Choo. Photo from @emilisindev Instagram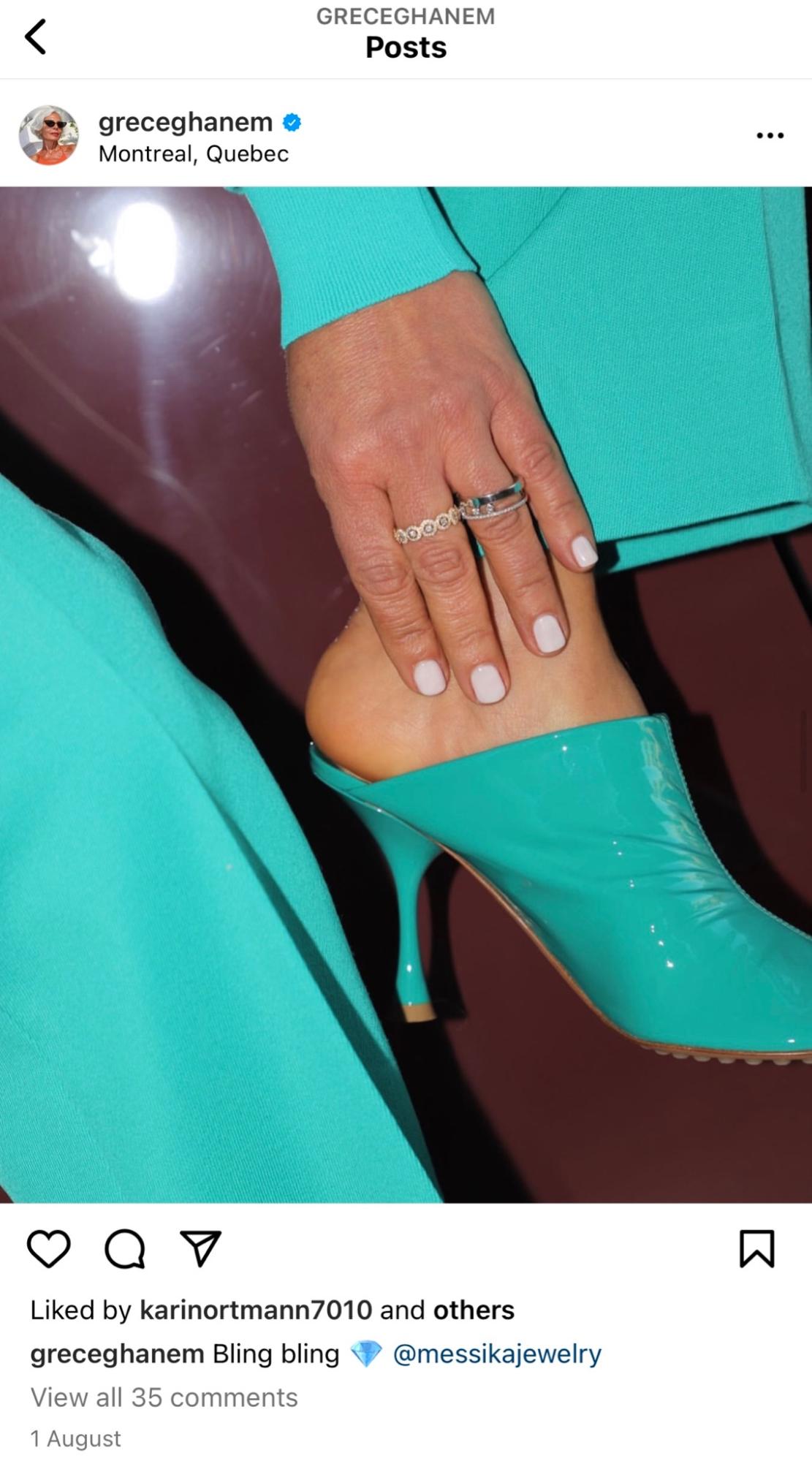 Macro influencer Grece Ghanem promoting jewellery brand Messika. Photo from @greceghanem Instagram
Video Marketing Trends
Consumers are using video as a primary entertainment, education and inspiration source. Therefore, 76% of surveyed marketers naturally agreed that video ads were the most effective and helped them reach their goals more than other media formats. Businesses increasingly invest in short-form videos such as TikTok, YouTube and Instagram Reels.
The short-form video has the best ROI compared to all other media formats.
1 in 3 marketers plans to invest the most in video marketing in 2022.
30% of marketers plan to use YouTube for the first time in 2022.
24% of marketers plan to use TikTok for the first time in 2022.
37% of marketers plan to increase their investment in live video in 2022.
51% of marketers plan to increase their investment in short-form video content in 2022.
Content Marketing Trends
Focusing on the content is a top priority for marketing teams today. The State of Inbound Marketing 2022 report found that the content is becoming funnier and more interactive. There are different interactive content formats, including quizzes, polls and games. These ads not only easily engage the audience but also allow brands to collect valuable data from their customers for further usage when creating more ads.
There is no surprise that content is so important today. 69% of people prefer video over text tutorials when learning to use a product or service. People are also no longer satisfied with static content like images and plain texts. As we've mentioned before, short videos grab the audience's attention the most today. However, the content of the videos is no less important than the lengths. Pages with quality content convert 86% more and are more likely to attract potential customers.
Although most marketers choose to show the content that matches the brand's identity and always aim to highlight what's unique about the products, the posts that get the most views are funny and interactive. Brands also start to notice that the audience likes authentic or, as it's often referred to, "behind the scenes" videos just as much as relatable content.
It's important to remember that 85% per cent of Facebook videos are watched without sound. Therefore, no matter what content you are sending out there, it has to convey the message even if the viewer is not listening to the supporting audio.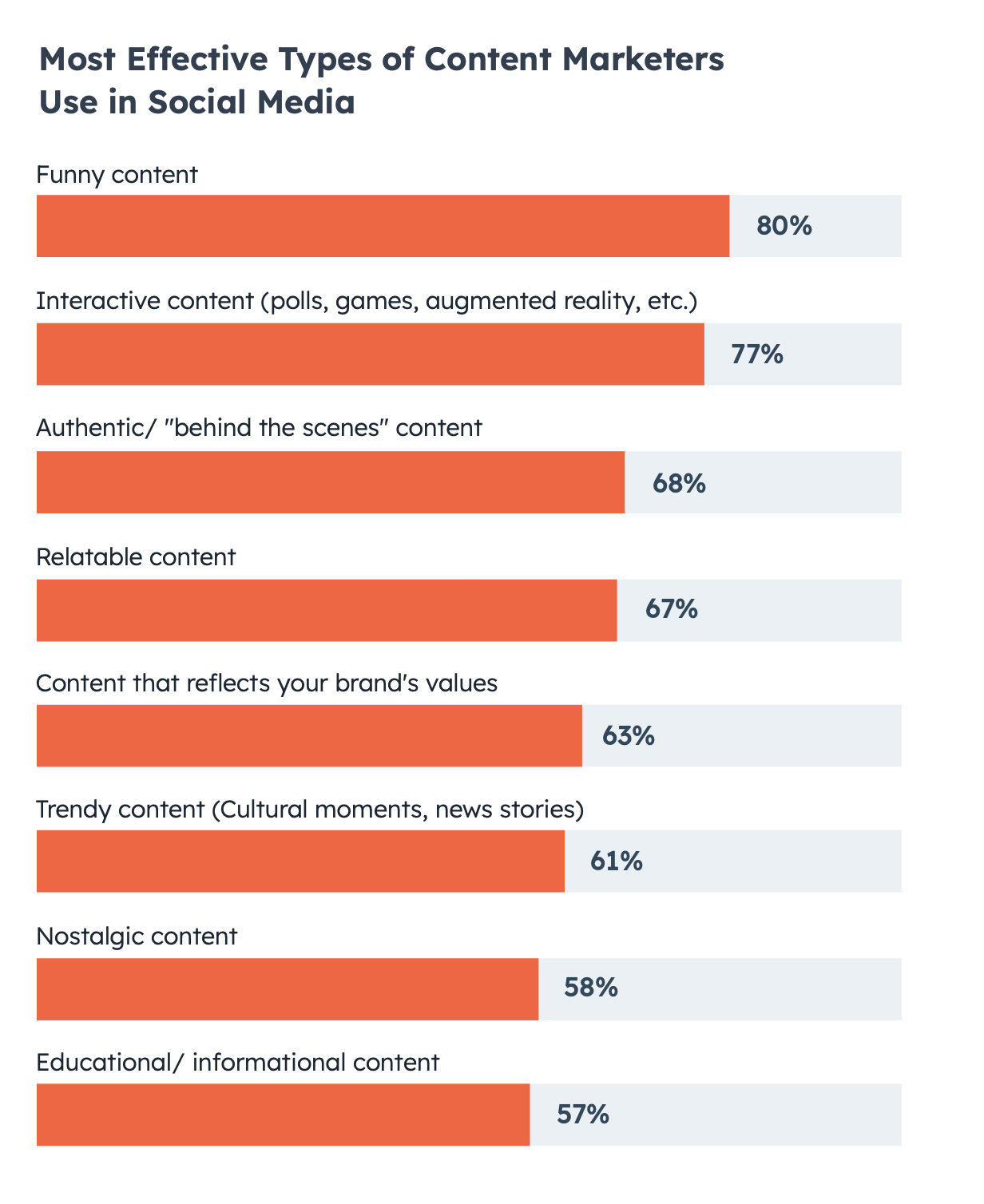 Top Marketing Channels in 2022
As we've mentioned, social media is a leading marketing channel for the second year in a row. It's not surprising as while people tend to discover new brands on different channels; many say they mostly find those on Instagram, TikTok and Facebook.
A less popular way of discovering new brands for people is via websites and blogs. Searching for products by typing what you need into search engines is still a common path for customers to discover brands. That being said, it doesn't necessarily mean that your website or blog would be discovered on a laptop. Make sure to optimize all your web content for mobile and table views.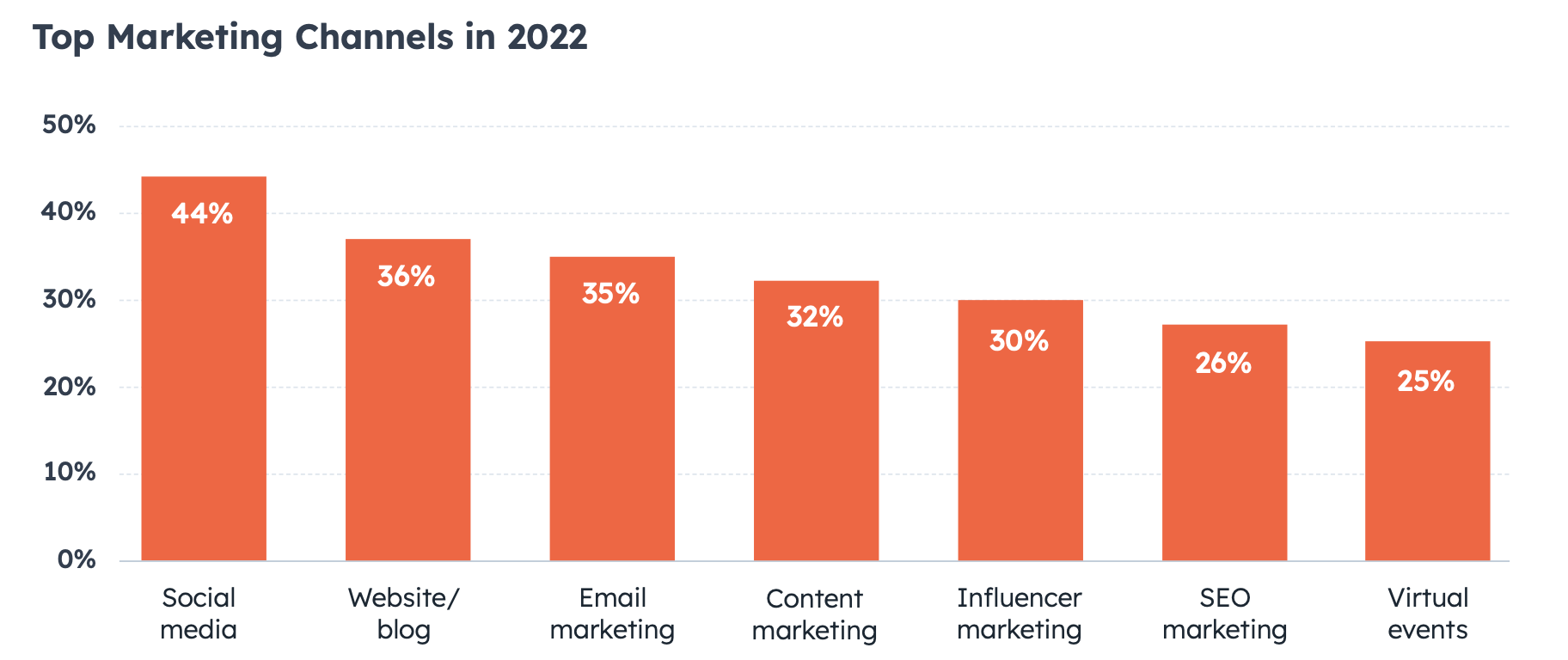 Email Marketing Trends
Email marketing has got third place in the top marketing channels chart. In 2022 35% of businesses choose emails as their promotion strategy.
If you believe in emails as well, according to the study, you should make those personal. You should also pay extra attention when writing the subject lines. Making emails mobile-friendly is no less important if you wish to attract as many customers as possible.
To sum up, use emails to their best advantage by writing them as personally as possible; therefore, you'll be able to form a direct customer connection.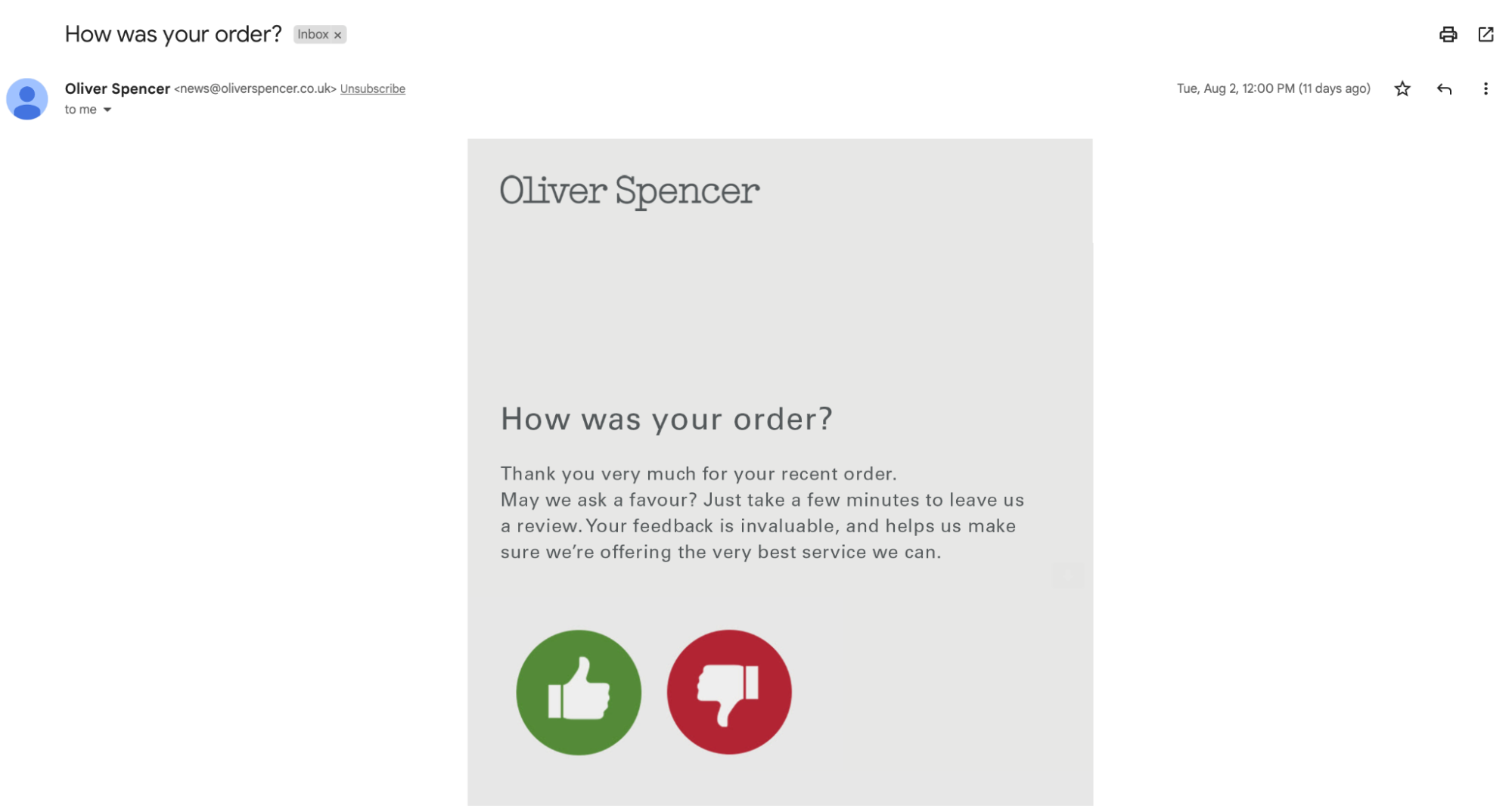 An example of a personalized email from a fashion brand Oliver Spencer
New Marketing Channels
Marketers continue to look for new channels to try out and invest in. As you might remember, in 2021, Clubhouse was hugely popular; however, the platform never quite got there. Video content turned out to be more engaging and therefore got more investment and belief in 2022.
As for new marketing channels, marketers are now more interested in Twitter Spaces, YouTube Shorts, and Instagram Live Rooms, among others.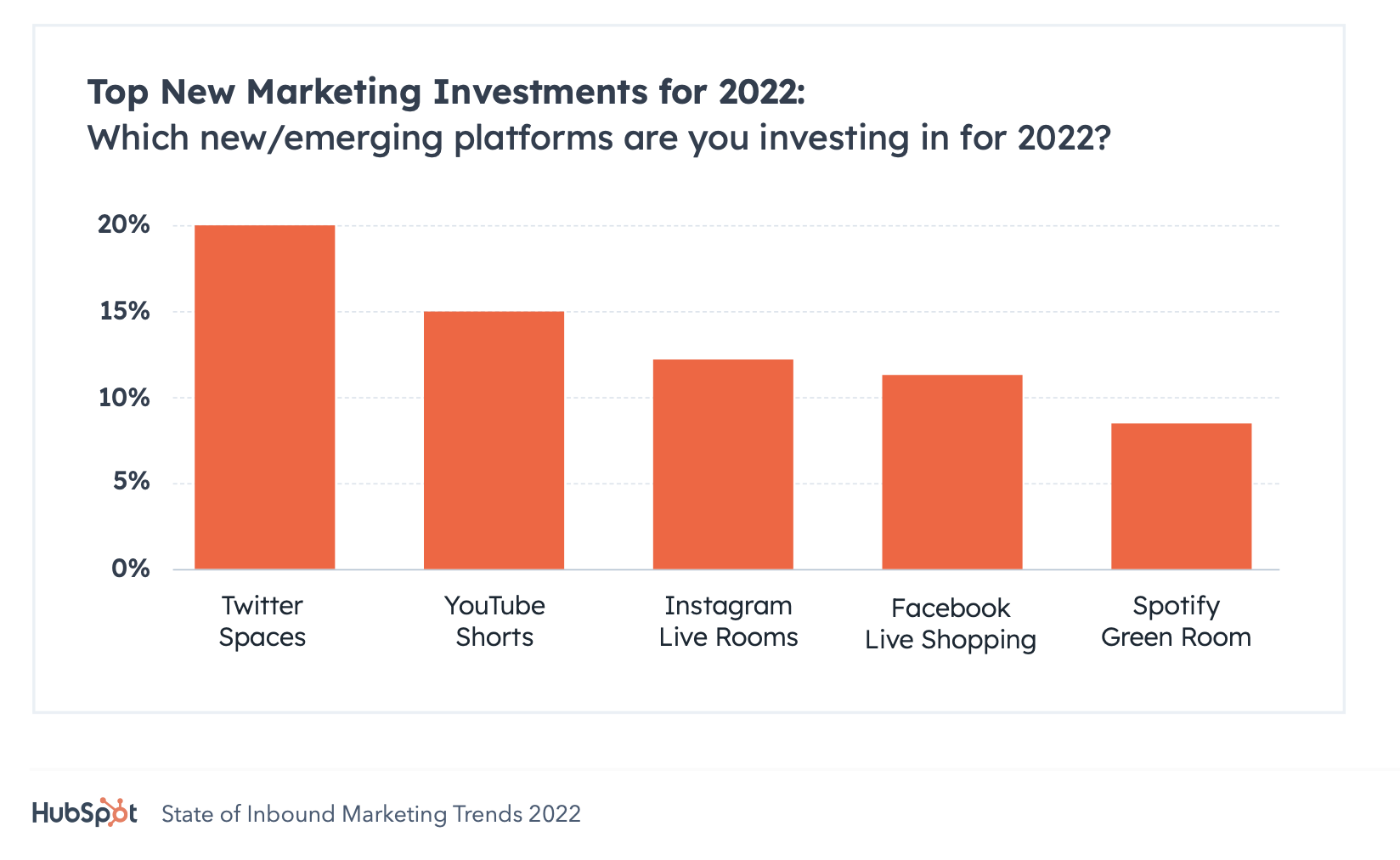 Conclusion
To conclude, the 'State of Inbound Marketing 2022' study has highlighted the importance of using short videos in digital marketing. When creating your videos, remember that the most effective content is funny and interactive. Moreover, quality content always wins over quantity.
Social media continue to be the greatest marketing channel, while marketers also tend to use others. For example, you can increase personalization through email marketing.
If you choose to promote your brand via website or blogs, keep in mind that all content has to be optimized for mobile, desktop, and tablet views.
Now you can use the knowledge from the study to one-up your digital marketing game and use all the promising strategies. Make sure to make the most of this guide.