Intro: a brief overview of the popular video platform, its role in increasing business sales through affiliate programs and the benefits of using it
An affiliate marketer influences customers to buy products, and in return, the affiliate earns a commission. And being one of the most popular social media platforms in the world, YouTube is just the place for affiliate marketing. By 2025, the channel is expected to have about one billion users worldwide. This platform isn't inherently about entertainment. Users visit their favorite YouTube channels to learn skills, gather necessary information, and make purchasing decisions.
About 94% of the US adults watch YouTube at least once a month. YouTube also has millions of users globally. Altogether, they watch 1 billion hours of YouTube videos every day. This is a huge potential audience to target. That's why affiliate marketing on this platform is a big deal.
Is it really worth investing in YouTube affiliate marketing? Still hesitating or ready to become an affiliate and earn extra income with video content? This guide explains how to earn commissions from affiliate marketing on YouTube and provides video ideas as well as a tried and tested marketing strategy to help you get started.
What is YouTube Affiliate Marketing
YouTube affiliate marketing leverages YouTube videos to interact with the target audience, sell products or services in return for commission. As with other affiliate marketing programs, the goal is to earn a percentage of sales. In this case, the platform used is YouTube. The amount of commission depends on the brand and the seller.
As an affiliate, you will create tagged product videos on your YouTube channel. The tagged items can include YouTube affiliate links to the products featured in the video description. This method is indeed quite popular as almost a half of affiliate marketers use the platform.
Benefits of Using YouTube for Affiliate Marketing
There are several benefits to YouTube affiliate marketing:
Video, as the most commonly shared form of content, attracts a highly engaged audience
Monetizing your video channel with affiliate marketing is a way to earn passive income
SEO optimization of your videos increases your visibility and traffic on search engine result pages
YouTube product video improves affiliate link conversion rates compared to traditional content
Affiliate links help YouTube users find products featured in how-to videos
To get started as a YouTube affiliate, a marketer needs to join affiliate programs of favorite brands and include affiliate links in YouTube video descriptions. Affiliates get paid when their audience is motivated to buy the products or services advertised in the video content. As your business grows, you can leverage additional monetization features with the YouTube Shopping affiliate program.
Affiliate Video Ideas on YouTube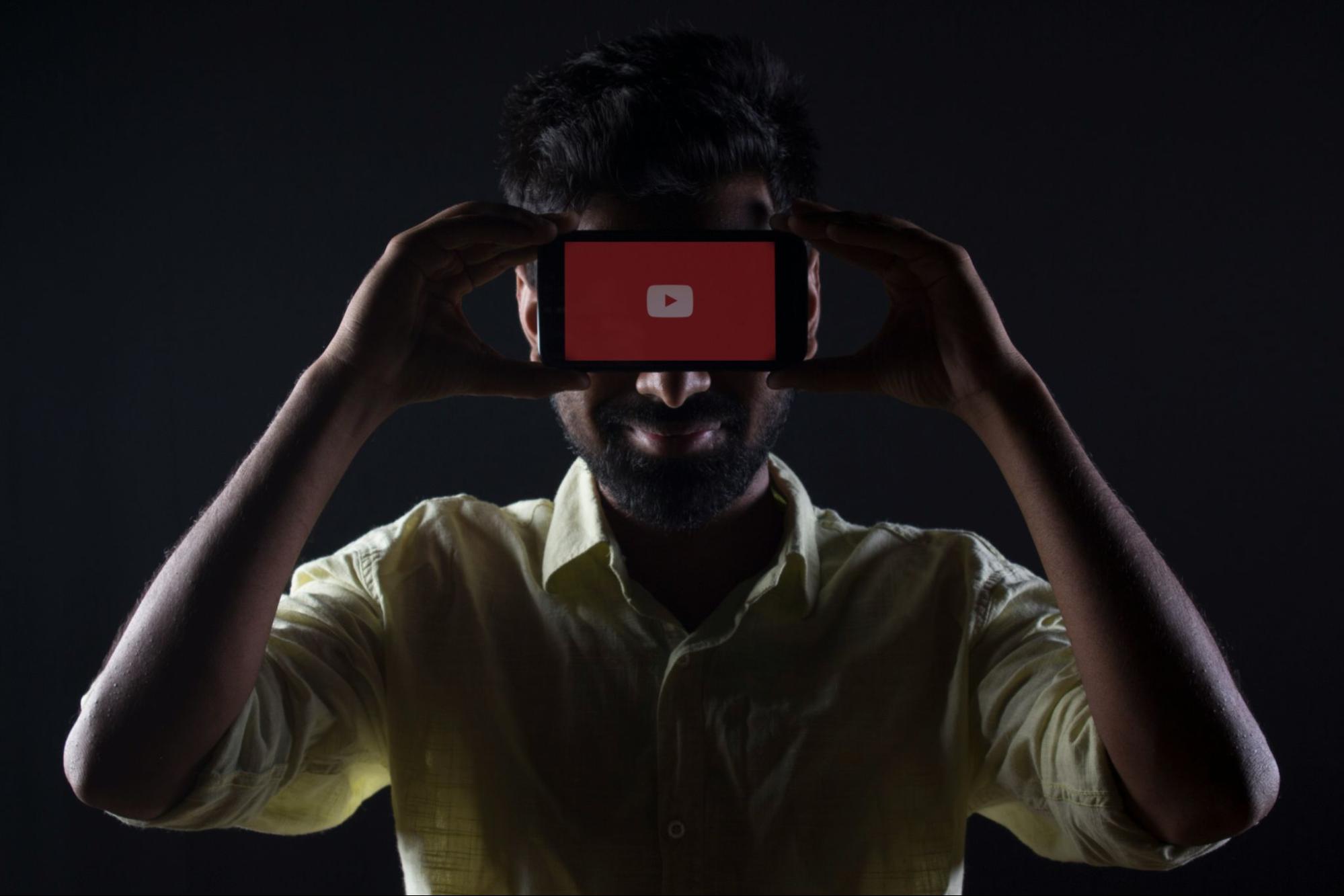 Photo by Rachit Tank on Unsplash
Here are five popular content types for promoting affiliate products on YouTube:
1. Trending videos
Trending helps subscribers keep track of what's happening on YouTube and in the world as it aims to surface videos and Shorts that a wide range of viewers would find interesting. The YouTube community creates its own trends. Make sure to follow trends on the platform and create your own version of viral videos that feature affiliate-recommended products.
2. Unboxing videos
It's a popular type of video on YouTube that enables viewers to participate in the unboxing experience. The video description normally contains affiliate links for subscribers to make decisions to purchase the featured products. Since many people search YouTube for unboxing videos every month, this is a great way to start affiliate marketing.
3. Tutorials
People watching a tutorial are more likely to make a purchase than those simply searching for a trending video. Engage these target audiences (and subsequently earn a commission on their purchases) by actively interacting with the product you're an affiliate for.
4. Round-up videos
Diverse content on YouTube has a better chance of influencing sales, especially if the user is not actively looking to buy something. In fact, 89% of people confirm that they are persuaded to buy after watching a video. Encourage impulse purchases with review videos that contain links to affiliate products.
5. Product review videos
Nearly nine out of ten customers read a review before purchasing. Use this knowledge to create product review videos aimed at visual buyers. Explain the benefits of the product you are interested in promoting. Make your presentation compelling and earn a commission when your subscribers are ready to buy.
YouTube Affiliate Marketing Strategy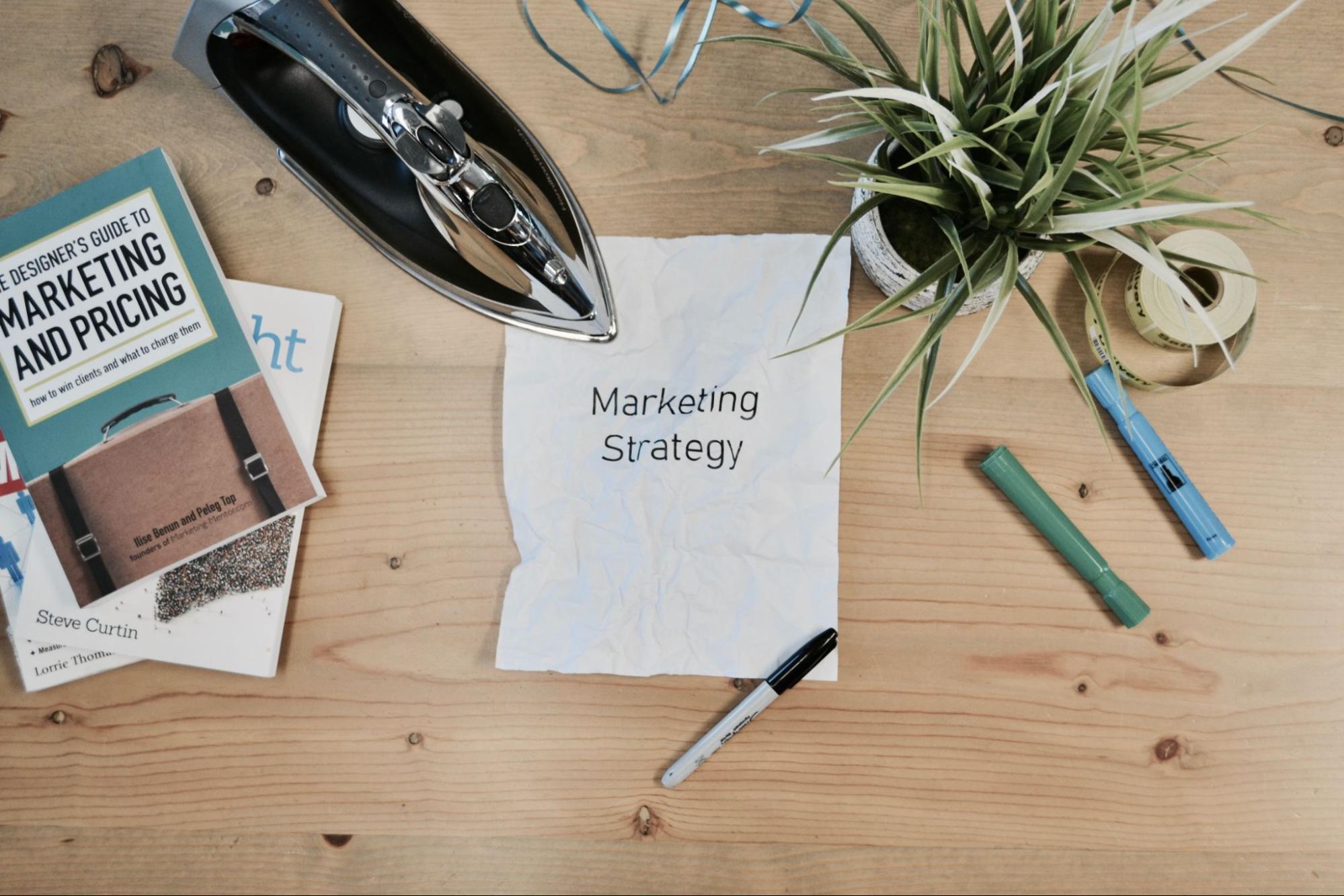 Photo by Campaign Creators on Unsplash
Here are seven pro YouTube tips to help you increase your affiliate sales:
1. Eye-catching thumbnails
The image shown before a video plays is crucial to attracting subscribers. It's better to think of YouTube thumbnails as book covers. If the cover of a book is unattractive, no one will pick it up and read the story inside, no matter how cool it is. Therefore, create a cover that will be the most eye-catching on a crowded bookshelf, and you will be closer to a bestseller.
It's a good idea to study and compare the thumbnails of competitors, long- and short-form videos that you're competing with for your audience's attention. Update your YouTube thumbnails regularly, especially if your content is constantly trending. Add the current year to your thumbnail to show the relevance of your content and encourage subscribers to click on it.
2. Chapter markers
Video chapters are a way to structure your YouTube videos into easily accessible subtopics. People watch YouTube videos searching for short answers. You need to create sections that viewers can scroll through to see the content of a video and easily find the parts they need on the video's progress bar. Add chapter markers, which are timestamps identifying sections of your video content. This way you will help your subscribers quickly navigate your video content and find answers to their questions.
3. YouTube search optimization
YouTube is one of the largest search engines. Subscribers watch channels to learn something new, be entertained, or research products they are interested in purchasing. Affiliate marketers must figure out what keywords their target audience is searching for and create YouTube videos that are relevant to their needs.
To improve your sales, you should first find competing YouTube channels that promote similar products that you are also an affiliate for. SEO tools like Keywords Everywhere can be useful for searching other related terms as well as tracking search volume and trends. After doing keyword research to find out the terms your target audience is searching for, you need to optimize your video with relevant descriptions and hashtags to increase exposure in search results.
A few additional tips to optimize YouTube search:
Put the keyword into the video title but aim to make it as catchy as possible, since click-through rate is a factor in determining a video's ranking.
Use keywords in video descriptions. For example, if you're writing a review of something, you'd better naturally weave words like 'review' or 'reviewing' into the description.
Increase watch time for better subscriber engagement. YouTube algorithm favors videos with a long watch time because the content has proved to keep viewers on the platform.
4. Related playlists
The more views your video has, the higher are your chances of earning an affiliate commission. YouTube's playlist feature helps achieve this goal by compiling similar videos into a neverending video reel.
5. YouTube Shorts
YouTube Shorts allow creators to upload short TikTok-style videos to their channel. They are designed to be quick-fire videos for users to flip through quickly, and can be an effective way to grow organic traffic. Videos must be vertical, recorded on a mobile device, and less than 60 seconds long.
6. Embedding YouTube videos into blog content
A YouTube channel and a blog are powerful ways to promote your brand and spread the word about your affiliate links, especially when used together.
There are some benefits of these tools:
Appealing to different audiences. Some users prefer reading blog posts, while other subscribers are more interested in videos. By combining both content formats, you will increase your reach to your target audience who will buy the products you recommend.
Increasing video views. This is achieved by showing your affiliate videos to interested audiences who are looking for recommendations outside of YouTube. For some keywords, Google's algorithm displays YouTube videos in Google search results.
Improving SEO. Metrics taken into account when search engine algorithms determine a page's ranking include dwell time, time on page, and bounce rates. You can boost your results by embedding relevant videos on your website.
7. Affiliate links
It doesn't really matter what type of content you create for affiliate link sharing, as each product you're getting your followers interested in should be clearly labeled. Otherwise, your audience may not trust the products you promote. Content creators may face penalties for misleading their audience and failing to disclose their relationships with the retailer.
For many affiliates, YouTube is the secret weapon that enables successful affiliate marketing campaigns. YouTube videos provide many opportunities for affiliates to organically offer products and promote them through affiliate links. For the best chance of success with YouTube affiliate marketing, create content that your target audience is looking for, optimize it for YouTube search, and avoid misleading titles and clickbait for the sake of video monetization.
YouTube Adds New Display Options for Affiliate Products
YouTube's rolling out some new options for affiliate marketing deals, including product timestamps in clips, bulk tagging for affiliate products, and new insights into sponsored mention performance. You can now timestamp specific products in your videos so subscribers can easily jump to the appropriate segment.
Add timestamps to your tagged products to more prominently showcase a specific product on screen, at the right time. The shopping button will appear at relevant points in your video to make your content more useful for subscribers and increase engagement with the products you've tagged. This is a faster way to showcase each product, which also results in increased response.
YouTube is also adding the option to bulk tag affiliate products in your video library based on the products you add in the description. It means that you will be able to monetize not only future, but also past mentions of the specified product, which you also included in your videos. This will help increase your revenue potential for affiliate deals, based on traffic to your older content. 
Conclusion
You now know everything one needs to start affiliate marketing on YouTube. It is as simple as that: the more affiliate links you promote, the more income you will receive. To ensure sales, aim to make your videos as captivating as possible. You can also collaborate with other established bloggers and influencers to expand your reach.
However, keep in mind the warning that promoting bad products and services can give your audience the wrong impression. Hence don't sell anything just to make money. Promote useful products and services that resonate with your target audience. After all, YouTube affiliate marketing is also beneficial for businesses as the return on investment is much higher than most other marketing channels.
YouTube will help you differentiate yourself from competitors, expand your audience reach, and increase sales. A focused, value-first, strategic approach is still required to achieve sales. YouTube affiliates should find their niche, reach their audience, search for the right affiliate programs, optimize their channel with SEO, and upload quality content regularly. If all these conditions are met, new YouTube partners will have a better chance of expanding their brand and developing a new profitable revenue channel with the potential of a huge audience.