The recent crisis may have just given Google a shot at significantly increasing its market share for Accommodation Booking or "OTA" (online travel agency) as competitors are struggling big time. Google may have just become the prime search engine for hotels. In this article, we will clarify why and how to act on the changes as a Hotel owner or advertiser.
Summary:
Booking.com and other competitors are struggling during the crisis
Google is thriving by successfully eluding the crisis
Google is launching new features to mitigate risks for hoteliers
Booking.com is dependant on Google to succeed
What hoteliers can do to benefit
Traditional OTA's are struggling big time
The Financial Times reported that Booking.com has just announced significant measures and probably lay-offs to its employees and a staggering 4 Billion dollar loan (!). This indicates the company is facing serious challenges in dealing with the crisis effects. Other competitors like Expedia are facing similar issues. The World Travel and Tourism Council estimates that Covid-19 could lead to up to 75 million job losses in the travel sector worldwide, in light of lockdowns and restrictions on mobility and air travel.
Hotel booking engines seemto be operating with their hands tied behind their backs through 2020 and will certainly have difficulties re-organizing their businesses, let alone being able to open an attack on Google, as Financial resources are exhausted.
Meanwhile, Google is coping fine
While it is no question that Google is experiencing a cut back in advertising spendings, its first-quarter revenues and profits have actually increased in comparison with 2019, as people increasingly make use of Google services. Google has also built up some leeway as significant investments were planned in 2020. Rather than having to cut back, simply decreasing investments on additional hires and office constructions seems to suffice to ensure a stable cash flow through the crisis. This is also supported by the fact that many businesses are shifting their advertising budgets to digital.
Google's powerful review search engine
In fact, even before the crisis, Google was not so far behind Booking.com and was actually leading in the number of hotel review ratings. By being able to capitalize on its diversified Search Engine, Google can display reviews across the web on Search, Maps, and on the hotels' platforms and actively reach out to users to leave reviews.
Hotel owners love pushing their clients to leave positive reviews on Google as 4+ star hotels are favored in the algorithms and enjoy increased visibility. Special ad inventory has been assigned for high rated reviews on queries like "best hotel."
The nail in the coffin is that Booking.com is heavily reliant on Google for its results. Booking.com is spending millions in Search advertising every month, attempting to generate traffic for the partner hotels by driving traffic through Google to the booking platform.
Where Booking.com still has an edge
Where Booking.com still has an edge in the crisis is that getting clients through Booking.com is risk-free. Booking.com charges a fixed percentage fee (commonly 15%) only in the case the booking is made. So the hotel is guaranteed a certain profit on the bookings as long as the profit margin of the booking exceeds 15%.
On the other hand, Google Hotel Ads is always a bit risky. Ads spend are needed, and certain revenues are derived. However, inefficient advertising can increase the costs and render the campaigns non-profitable and results are influenced by many unforeseeable factors. This risk in combination with a lack of cash flow is why in the time of crisis many hotels are cutting down on their Google ads advertising expenses.
This is about to change!
Google introduces Commissions per stay
The new bidding model is quite different from the existing "pay per conversions" model and goes a level further to decrease the risks for the Hotel advertisers. While pay per conversions ensures you only need to pay when a conversion was made, commissions per stay mitigate the risk of cancellations and low-value bookings completely…
Hotel owners will need to upload a monthly reconciliation report on their actual revenue earnings from non-canceled bookings, to report their actual revenue.
This new update is actually more attractive than Booking.com's model in the sense that advertisers can adjust their commission rates themselves as the commission is acting as a bid in the ad auction. This means that hotel owners can lower their commission bids when rooms are closer to being booked and increase them during lower seasons to get more volumes.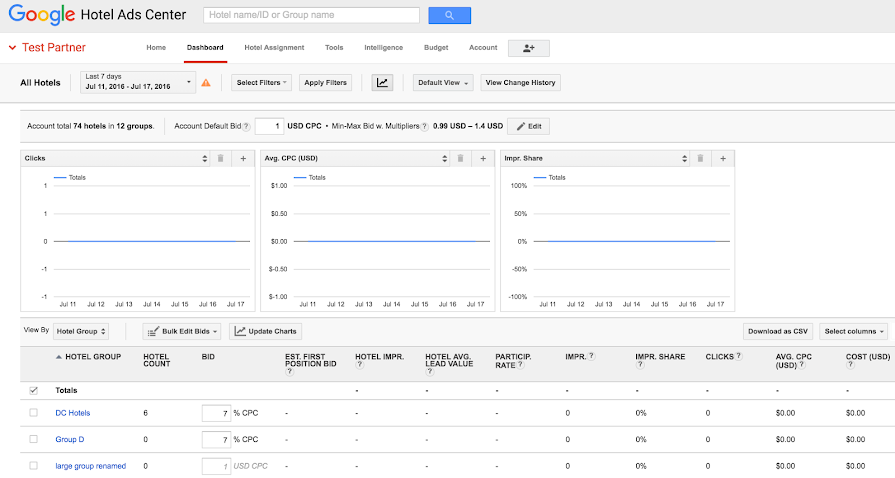 What to do as a Hotel owner or advertiser?
The first thing to note is that it's not necessary to exclude either channel as both channels can be used in parallel. While it is still useful to keep a presence on Booking.com, it makes sense to shift more focus towards Google advertising.
The following steps would be advised:
Complete your Google Ads and Hotel Center account with completed billing settings and get familiarized with the possibilities of Google Hotel Ads.
Set up proper conversion tracking on your website. Setting the booking conversion goal in Google Ads to "purchase" and let your webmaster implement additional booking tracking variables to your global site tag:
'start_date'
'end_date'
'id'
'value'
'Currency'
It will become increasingly important to become able to convert traffic on the website itself and not just on the booking platforms.
Calculate your profit margins. This will help you understand the break-even point and show what is the highest biddable commission under which the hotel can make a profit.
Review if Booking.com is currently bidding on your branded terms by using the PromoNavi Competitor Analysis tool. If they are, chances are you can do it yourself but pay less due to higher ad relevance.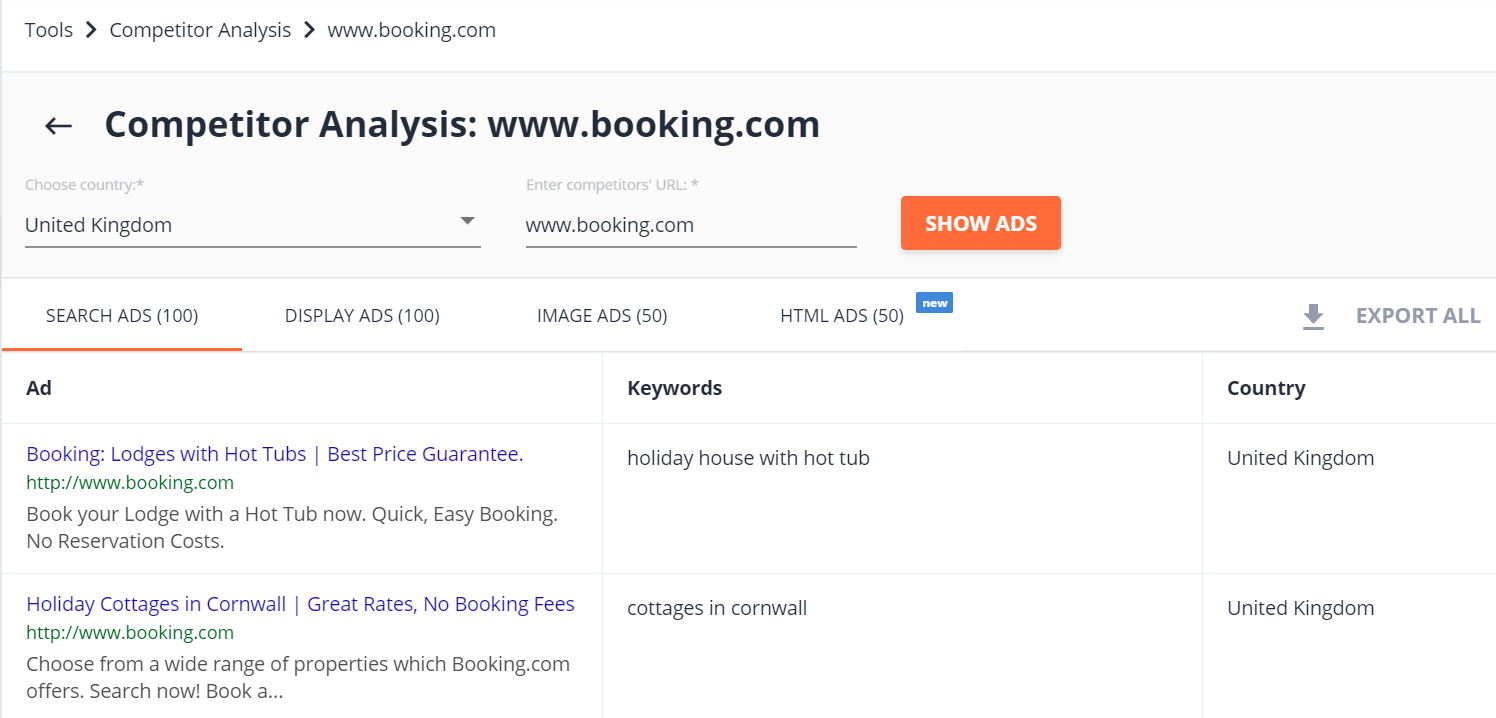 The current times are tough for hoteliers, but it seems that Google may have secured a dominant position by the time the crisis recedes.