1. You get more data in your Competitor Analysis on Display Text Ads.
We have added a new section that allows you to see your competitor ads banners running in GDN.
Essentially, we have added a greater number of data in Display Ads. Now you get access to far more domains and ads.
If you couldn't find any information about your competitor before, you can easily do it now.
You can find a new tab called "Images". Here you can find ad images & banners your competitors are running on Google Display Network. Moreover, you get the URL and "Frequency" of every banner.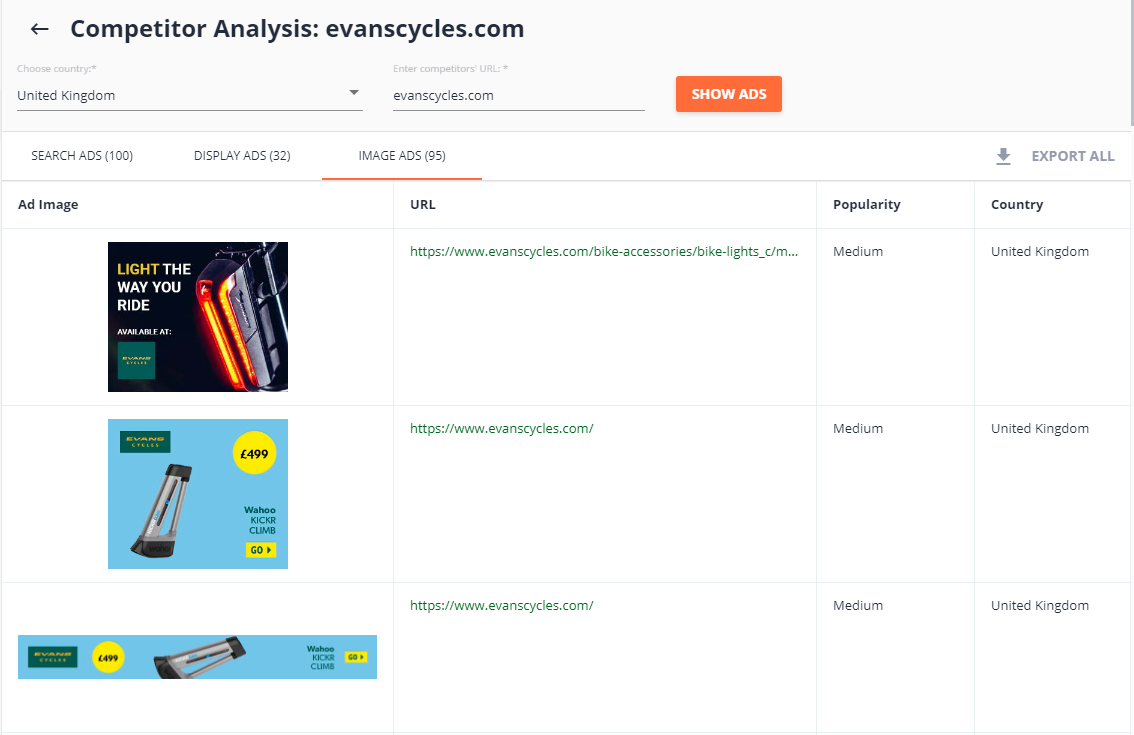 You can try all those new features FOR FREE.
2. Introducing "Broken links checker".
This recommendation is greatly helpful for big online-shops when it is hard to keep an eye on every page of your website. Yet it is quite useful for small websites as well. We test daily all your active URL addresses for the server responses and highlight those that are with errors. For instance, a user won't see your website even by clicking on it because of a small misprint in the URL. Such URL will surely get into our recommendation.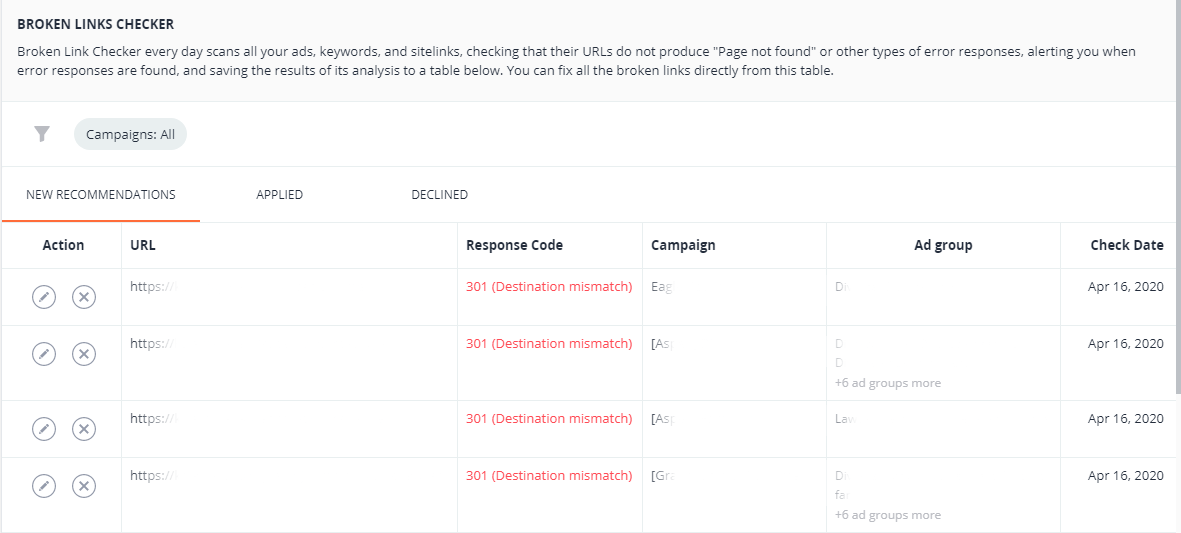 You can edit any incorrect URL right there using our interface (firstly we will test its accessibility and then apply the change to your Google Ads account).
Soon we will make email notification to report on such problems for you to react promptly and correct all major errors even faster.
3. A new special section "Work Done History" in Google Ads Reports.
From now to report to your clients on the work done history in their accounts becomes less than simple.
We have made the process of collecting these data absolutely automatically. All those metrics will be included in the reports. Thus, your clients will not only get ad efficiency statistics but, last not least, see that their campaigns are constantly updating for better.
4. New Display with Competitors Reports
We have changed the design of the Competitors Section. We have upgraded its visibility and added a brief profile of your leading competitor. So it has become easier to analyze this report.
Try Regular Competitors & Progress Reports
And we would like to thank all our users who have filled out our application forms "PPC Tools Research". This information is of great importance to us. We rely on it to develop our products and design new tools for you. We are keen to get your feedback. Thank you for joining Promonavi Family! Enjoy and stay healthy!
Your Promonavi Team!